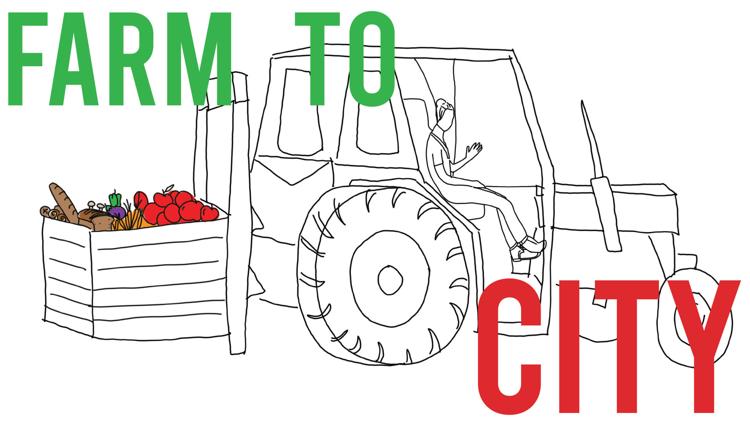 When I was little, trips to the farmers market were usually reserved for special occasions: the visiting of relatives from out of town, Mother's Day, or the preparation of the annual batch of homemade pickles my father makes every summer (the most special occasion of all). 
Because of these fond memories, colored by the summer sunshine of many Augusts past, I have always associated the farmers market with celebrations, the lazy summer months, and a large dose of nostalgia.
So picture my surprise and excitement when I discovered that the U-District has a farmers market of its very own that remains open year-round. 
In Washington alone, the United States Department of Agriculture reports 42 farmers markets that remain open throughout the winter, which is a brave endeavor in the rainy Pacific Northwest. Nationally, 2,703 farmers markets operate rain or shine. 
Farmers markets aren't only a source of pleasure and good memories, they also help support local businesses. When you shop at a traditional grocery store, farmers only receive 15 cents of every dollar you spend. However, at a farmers market, vendors receive all the money you spend on their products. Spending more money on local foods not only gives customers a better product, but it also helps support the local economy. 
As evidenced by my many pleasant memories of my own farmers market from back home, they can also provide a place for the community to gather and interact. 
"Generally, I think that farmers markets are just really great, vibrant community-gathering spaces," Sarah Schu, marketing and development manager for the Seattle Neighborhood Farmers Markets, said. "They're a space that's safe and welcoming to all people, and they're free." 
The U-District Farmers Market, a branch of the Seattle Neighborhood Farmers Markets, is open Saturdays throughout the year and can be found on the Ave between NE 50th Street and NE 52nd Street from 9 a.m. to 2 p.m. 
"As market managers, we curate the mix of vendors according to the communities they serve," Schu said. 
For example, the U-District Farmers Market offers Husky Saturdays on the first Saturday of every month, where students with a Husky ID can get two dollars worth of "farm bucks" to spend on food and produce inside the market.
I was so excited when I learned that there was a farmers market close to my new home at the UW. I'm a sucker for fresh produce and delicious food. So, in the spirit of the new year, I decided to go to the farmers market every week this quarter. You can follow along with me on my quest to meet our local farmers, bakers, and artisans and hear their stories.
So buckle up for lots of vegetable puns, good stories, and plenty of food. Here's to hoping the farmers market can bring us lots of summertime joy, even in the chill of a Seattle winter. 
Reach contributing writer Zoe Luderman Miller at arts@dailyuw.com. Twitter: @zozozaira
Like what you're reading? Support high-quality student journalism by donating here.