Reading Poolside: 'The Perks of Being a Wallflower' by Stephen Chbosky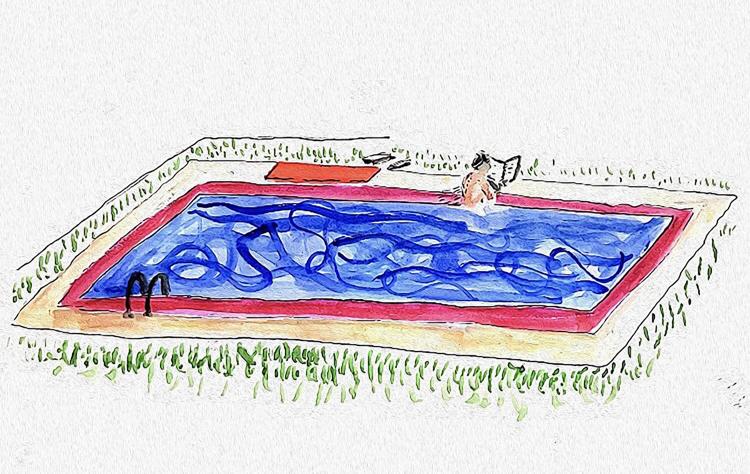 I know I've probably used the words coming-of-age story so many times in this column that the phrase seems abused at this point, but there are no better words to describe Stephen Chbosky's epistolary novel, "The Perks of Being a Wallflower."
Set in the early 1990s in an ordinary Pennsylvania suburb, "The Perks of Being a Wallflower" follows narrator Charlie's life in a series of letters, chronicling his freshman year of high school. My favorite thing about the novel is that it feels very real. "The Perks of Being a Wallflower" may just be the only young adult novel that I have read where the tone actually feels true to young adult rhetoric. 
The way Charlie describes high school isn't saturated with archetypal mean girls and rich jocks. Instead, all the characters have a level of depth to them that most characters in young adult novels lack. A good example of this is the high school's quarterback Brad, who is more than just a star athlete. He is a young man coming to terms with the fact that he is gay. 
This brings me to the next great thing about this novel, which is its open dialogue about homosexuality that very much reflects the time period that it was set in. The early '90s was a time when LGBTQIA+ subculture started making its way into pop culture. One of Charlie's closest friends, Patrick, is openly gay and dating Brad, which Charlie wholeheartedly supports. However, it is mentioned that Brad's father beat Brad horribly when finding about about his son's sexuality, and Charlie even mentions subtle homophobia in his own father. 
The juxtaposition of Charlie's and his peers' attitudes toward homosexuality versus those of his father and other members of the older generation represents the shift in attitude that was taking place in the '90s as LGBTQIA+ rights began to rise to prominence. 
Furthermore, Chbosky's breakout novel honored diversity in more way than one. It is made clear early on in the novel that Charlie is suffering from depression brought on by childhood trauma and the suicide of his best friend Michael. However, Charlie is not deemed an outcast for his neurodiversity. There are times in the novel where Charlie's battle with mental illness becomes so unsettling that he is hospitalized, but that only adds to the realness of the story.
It's worth mentioning that a film based on this book was released in 2012. However, I would strongly suggest that you read the novel first and quite frankly skip the movie all together. Even Logan Lerman dressed to the nines and Emma Watson in a JV sweater doesn't have the same effect. 
Out of all the books I've reviewed so far this summer, this one takes the number one spot on my recommendation list. The dialogue is impeccable, the novel deals with heavy issues yet manages to stay uplifting and heartwarming at the same time, and as a final plus, Charlie and his friends have great taste in music. I could write a book about how much I love "The Perks of Being a Wallflower," but even that wouldn't do it justice.
Reach columnist Maryam Noor at arts@dailyuw.com. Twitter: @mare_noor