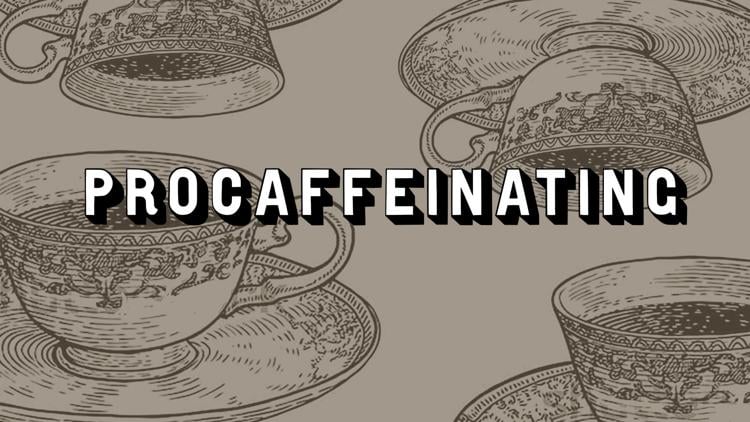 Seattle's coffee scene is varied, to say the least. From loud cafes featuring live music and art to quiet coffee shops mirroring the third floor of Ode, there is no shortage of places to hang out for every occasion. And while this column usually highlights great coffee shops to study in, with the new school year rolling around, here are some of the best coffee shops in Seattle to hang out in and enjoy the last couple of days before the assignments start rolling in. 
The tiny coffee shop up Roosevelt Way, attached to the University District Food Bank, is easy to miss. It's small and on a corner where there isn't much else going on, making it easy to look past altogether. Seating is limited, with only a couple of tables inside and a few outside, but it is rarely crowded due to their limited hours, so it shouldn't be hard to find a spot. Their cappuccino has the perfect foam-to-milk ratio, a tricky line to walk. Street Bean also has seasonal drinks, and if I had walked in more than five minutes before closing, I might have tried one. The Crème Brulatte, which deserves five stars for the name itself, seems particularly intriguing and might be something I try next time. 
Street Bean is a nonprofit that aims to help "street-involved young people" get jobs with their apprenticeship program to help them work toward future employment opportunities. It's great coffee and for a great cause. 
In my quest to find the perfect iced latte, I came across Seattle Sunshine Coffee. It's not too far from University Village, just hop on bus route 67 and head down. The lively nature of the coffee shop, while not great for studying, makes it the perfect place to catch up with friends and bond over the drink of your choice. The iced latte was good but not worthy of the esteemed "best iced latte in Seattle" title (which I have yet to discover). 
Their mocha, on the other hand, wowed me. I'm not a fan of extremely sweet drinks and usually steer clear of chocolate and coffee blends, but Seattle Sunshine's mocha found the perfect middle ground between too much and too little mocha syrup, and was the perfect drink for a rainy afternoon — which, these days, feels like is every afternoon (thanks, Seattle).
And finally, as a quick shoutout to my Californian roots, I'd love to recommend Peet's Coffee & Tea. Peet's serves as the Bay Area's equivalent to Starbucks. Though Starbucks, with at least one location every three blocks, still dominates, Peet's has done a great job cultivating a distinct coffee flavor for themselves. The Cold Brew Fog Latte is the perfect combination of the subtle smoothness of a latte with the kick of caffeine that can only come from a good cold brew. Peet's boasts a large tea menu as well, but if you're still unsure of what to order, the baristas are always happy to help you if you can describe to them what you're looking for. Seattle has a couple of these cafes with the closest one being its Green Lake location. 
From lattes to London fogs, these cafes have some of the best atmospheres to take a beat and catch up with old friends you haven't seen in a while or meet up with ones you just met. And of course, if none of these are your speed, this column covers a new coffee shop every week.
Reach columnist Ash Shah at arts@dailyuw.com. Twitter: @itsashshah
Like what you're reading? Support high-quality student journalism by donating here.