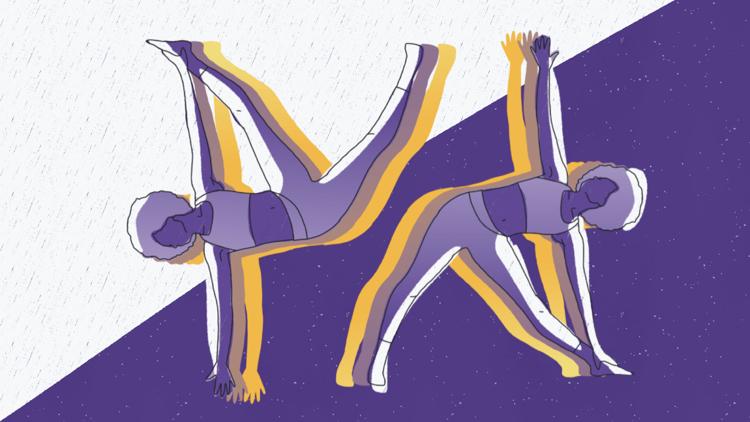 Summer is fast approaching. The campus will be much quieter than during the regular school year, but there are still lots of exciting events going on. Here is a brief guide for summer events at the UW.
Taco Tuesday with UW CoMotion July 9, Aug. 6, Sept. 3
UW CoMotion is hosting a free taco lunch once a month over the summer.
UW CoMotion builds partnerships between faculty, researchers, and entrepreneurs as well as gives guidance on their career paths. It provides mentorship, startup information, and learning opportunities around all types of innovation.
Participants will talk to successful entrepreneurs in the Seattle community and get a start on their own thought of innovation. Bringing a friend to the event will be a great idea.
The lunch will be served at a taco bar and a vegetarian option will be available.
Forest bathing walk June 22, July 20, Aug. 24, Sept. 14
It's time to take a break from homework and Netflix. Join a slow-paced forest bathing walk which takes place at the Washington Park Arboretum. This event is organized by the UW Botanic Garden and Cascadia Forest Therapy.
Forest bathing walks originated from Japan and have been popular in the United States in recent years. It is a special experience that provides participants with a chance of feeling nature through all senses. Multiple studies have shown that forest bathing works to lower blood pressure as well as relieve mental stress.
Tickets are $25 per person.
UW libraries summer open house July 12
UW libraries are open to the public for free and will hold their open hous July 12. This event will take place at the Research Commons in Allen Library South. Students, faculty, and visitors are welcome.
The open house is a good opportunity to get a full look of UW libraries, which are some of the most beautiful libraries in the country with well-developed technology.
Through this event, UW librarians and students want to make knowledge become more accessible and enjoyable to our community. Participants can expect to talk to librarians and learn about their projects, get to know what's new in our libraries, and be aware of resources they can benefit from on campus.
SafeCampus violence prevention and response training June 13, July 18, Sep. 12
SafeCampus works with the UW Police Department to ensure safety in the UW community. Their violence prevention and response training workshop provides information about campus resources that students can use to protect themselves.
During the 90-minute training, participants will learn about campus violence warning signs and how to respond when they feel uncomfortable and insecure. The training also includes time for discussion on relationship violence, sexual harassment, suicide, and other events that may cause threats to personal safety.
UW Farm flower power hours June 25, July 30, Aug. 27
UW Farm is a sustainable farm and it is largely run by students and volunteers. Due to popular demand, flower power hours has been brought back to the farm.
Riz Reyes, owner of RHR Horticulture, will lead this interesting and educational hands-on activity. By learning to make a bouquet, participants will look at flowers from a new angle, feel the beauty of flowers, and make bouquets for UW Farm Community Supported Agriculture. Visitors are also welcome to make a bouquet for themselves.
New art exhibitions at the Henry Art Gallery June 22 
and July 13
Beverly Semmes, a sculptor, painter, photographer, and performer will display her sculptures and paintings in an exhibition entitled "Six Silvers" at Henry Art Gallery over the summer. After the exhibition, it will become a permanent collection at the gallery. Six Silvers is a collection of her characteristic dress sculptures as well as four new paintings from Semmes' Feminist Responsibility Project. The exhibition will run June 22 to Oct. 13.
New York-based artist Carrie Yamaoka will also be bringing in her work to the Henry, including pieces from the early 1990s to the present. The exhibition, entitled "recto/verso," includes multiple forms of art, such as text-based creations, drawings, and sculptures. It will examine themes of visibility, invisibility, and perceptions. Through recto/verso, Yamaoka will be presenting visitors her understanding in materiality, states of transformation, and the indeterminate. The exhibition will run July 13 to Nov. 3.
Departments and RSOs may also be holding events and activities over the summer. Check their websites and Facebook pages for more information about what is going on at the UW. Summer is a beautiful season and a good time to meet new people and new opportunities. Remember there is always more for you to explore on your own!
Reach contributing writer Sunny Wang at development@dailyuw.com. Twitter: @sunnyqwang64
Like what you're reading? Support high-quality student journalism by donating here.