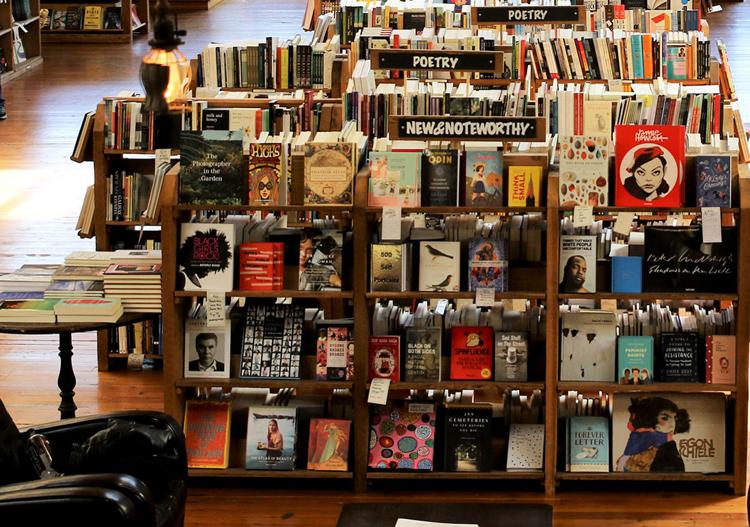 It's not easy to convince people to read a book that begins with suicide and deals with depression, but here's my attempt, because "The Astonishing Color of After" is a beautiful, bold story that should not be missed.
The main character, Leigh Chen Sanders, is an artistic high school student with synesthesia (experiencing emotions as colors) and a lot of feelings for her best friend, Axel. On the afternoon when she and Axel finally exchange an electric kiss, Leigh runs home to discover that her mother has died by suicide.
The night before her mother's funeral, Leigh is visited by a resplendent red bird who mysteriously speaks her name before flying away, leaving a single red feather behind.
Leigh is uncertain about many things — her future as an artist, her relationship with Axel, and why her mother did not leave a note for her and her father — but in that moment, she is absolutely certain about one thing: the red bird is her mother's spirit, and it is trying to communicate with her.
Struggling to find common grieving ground with her white, American father, and following what she believes are clues left by the red bird, Leigh travels to Taipei, Taiwan to meet her estranged maternal grandparents, hoping to uncover the secrets of her mother's life before she moved to America. There, she begins to connect with a part of her cultural identity that's been missing as she reckons with the emotional impacts of her mother's death.
Bursting with the lively sights, sounds, and smells of Taipei's night markets and Leigh's eerie brushes with the colorful spirit world, "The Astonishing Color of After" might not be what most readers expect from a book that deals with depression and suicide. Instead, it has the exhilarating urgency of a mystery, wrapped in evocative cultural revelation and tender wisps of memory.
If author Emily X.R. Pan uses magical realism to shape Leigh's journey through grief, she does so with purpose and skill. Anyone who's survived the loss of a loved one knows that the everyday process of reorienting to a new reality without that person can feel like some strange realm between imagination and truth.
Pan's crafting of the mystical is also deeply rooted in the Taiwanese beliefs and traditions that surround Leigh as she awakens to this part of her own story.
"The Astonishing Color of After" is a captivating journey through surviving the unthinkable and awakening to the wonder of our own story — both the part that emerges from the threads of our family lineage and the part that is our own to write. 
Each of us exists somewhere in the middle; growing, learning, grieving, healing, and in each new moment asking ourselves: who do we want to become, and do we dare to follow the red bird?
Reach contributing writer Rachael Sage Payne at arts@dailyuw.com. Twitter: @RogueRachael
Like what you're reading? Support high-quality student journalism by donating here.