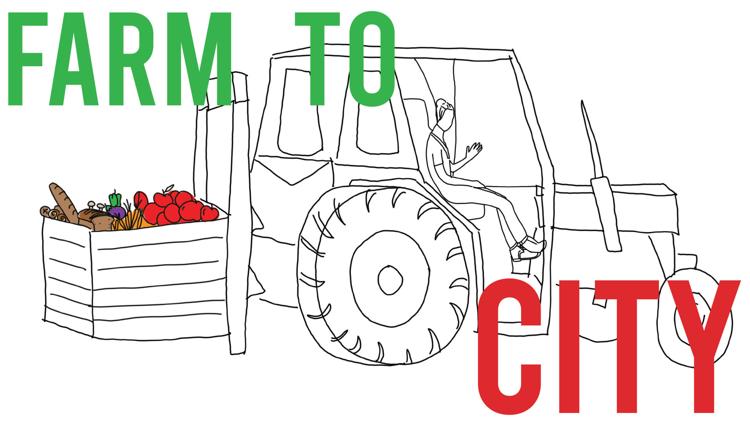 This quarter has been a journey for all of us, from navigating online classes to moving back in with our parents to wondering how much more time we can spend inside without going crazy.
Through many difficult conversations with farmers and small business owners, I have learned just how essential, but also vulnerable, local food systems are. COVID-19 has been a remarkable challenge for many of those who sell at local farmers markets.
However, modified farmers market operations haven't just impacted vendors, but also the nonprofit organization responsible for organizing Seattle's markets: Seattle Neighborhood Farmers Markets.
I was curious to find out what running modified farmers markets has been like behind the scenes, so I reached out to Jonica Strongman, operations specialist for the organization.
"We have obviously had to change our operations pretty considerably," Strongman said. 
The Ballard and U-District farmers markets were only allowed to reopen under a strict set of guidelines issued by both Public Health — Seattle & King County and the City of Seattle mayor's office. 
However, Strongman tells me that while the modifications mandated by King County Public Health are necessary to support sanitation and social distancing efforts, many of the requirements coming from Seattle Mayor Jenny Durkan's office have presented numerous challenges for the markets without seeming to be necessary under public health guidelines. 
For example, under the mayor's restrictions, the U-District Farmers Market is only allowed to have 35 vendors present on market days, despite the fact that there is plenty of physical space to safely allow more vendors to attend the market. According to Strongman, the limit on vendor numbers has led to difficult conversations for the nonprofit. 
"We're not able to support all of the farmers that we originally had on the schedule, although we have space for them," Strongman said. "It's been really hard to have conversations with farmers and small businesses on the individual level, especially when we don't have space for them, and it's not because we don't have physical space for them in the market, it's because the [City of Seattle] is only allowing a certain number of vendors." 
Additionally, the mayor's office has required an increase in Seattle Neighborhood Farmers Market staff present at the open markets. Instead of the usual three to four staff members, the mayor's guidelines mandate that 12 to 15 staff members must be present at each market.
"Those are pretty huge hurdles for a small non-profit to be dealing with, we've had to pivot considerably and hire several new staff members," Strongman said. "It's not viable for us to be paying four times the number of staff we would usually have while also having less than half the number of vendors than we would usually have."
The number of customers that can be allowed into the market at once is also dictated by the mayor's office, rather than Public Health — Seattle & King County, making it harder for vendors to make a profit and for the U-District Farmers Market to serve all of its customers. 
If you're looking for a way to support the organization or local farmers, Strongman suggests donating to the organization's resiliency fund, which gives grants to local farmers and businesses that are struggling. 
Ultimately, Strongman emphasizes the importance of safely expanding farmers market operations.
"I would do anything to help persuade the city to lift those limits so we can support all the farmers we need to," Strongman said. 
Reach columnist Zoe Luderman Miller at arts@dailyuw.com. Twitter: @zozozaira
Like what you're reading? Support high-quality student journalism by donating here.