Picture this: You get to pitch your idea to a bunch of millionaires. Your idea/product is amazing; you have the perfect B-Plan for a massive profit. However, the only thing that is going to get those millionaires to invest the big bucks in your plan is your pitch and presentation. 
CEO's of many big start-ups have time and again said, your presentation and pitch make a big part of how far your product can actually go. Tech products, everyday items are comparatively easy to pitch.
However, when it comes to art, the presentation becomes ever so important. Art is a visual medium, and everything rides on how you present it and how do you get the message across. In this article, we're going to cover the various presentation tips to make your art the next big thing.
Showcasing Your Artwork
Next comes the actual artwork. Many artists opt for a digital presentation of their work. Although that is a simpler option, it might not resonate with many of the critics/viewers. Hence, it always suggested that you take up presenting the actual live art.
You can strive to print on canvas and CanvasPop is the best guy for the job. They are affordable and offer premium quality canvases. Moreover, it will give an extraordinary touch to your work and it's like bringing your work to life.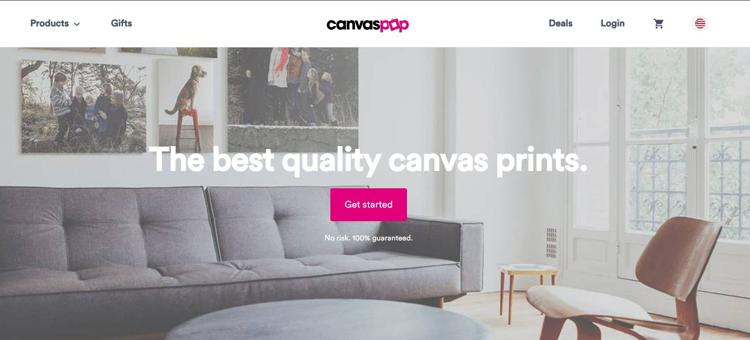 When you are (hopefully) one day engaged in speaking about your work, half the success is really a matter of logistics. The more prepared you are, the less room there is for being nervous, especially about trivial technical or equipment issues. You can use the following list as a guide/checklist for that day:
Slideshow on CD/DVD and on USB sticks (both handy in case one has issues.
A hardcopy of your speaker notes in case all technology fails
Venue Address and Name /Number of your contact at the venue
Your Laptop (optional, assuming you have one)
A DVI/SERIAL adaptor cable—some venues may not have all the cables or be rigged up for your machine, so it's best to cater for old and new technologies if you can
Extension Cable and Power Adaptor—the venue might provide these, but if they don't you could be left without a presentation even after all that effort you went to
An Invoice—If it is a paid presentation, be professional and be ready with a printed invoice to hand over at the close of your presentation
Aim to arrive 30 minutes early to set-up and compose yourself. And in case you thought it might be fine to show up late, you may end up looking the fool if no one hangs around to find out.
Preparing for the Presentation
Proper Documentations
For starters, when you are going into the presentation, make sure that you are documenting your work along the way. Often the visitors, critics are intrigued by the process of making the art.
The thought process of the artist, where did he get the idea from, the design elements, etc. You can do this with the help of a small video or pictures of your work in progress. It definitely dials up the momentum and also the interest in the artwork.
Organization
Next, come the compilation and the organization. They are an integral part of how well structured your artwork actually is. It makes it easier for you and the audience to actually understand the importance and the message behind the whole work.
Create a Slideshow 
An accompanying slide show will also help. It gives a touch of professionalism to your work and also attracts attention from the audience/visitors.
If your organization is poor, then you are going to be all over the place, and in the end, things will become very difficult to compile and take forward. It also makes it difficult for you to answer questions regarding your work.
Tips for a Perfect Presentation
After that comes the actual presentation. This majorly boils down to two key factors, the first being your presentation skills, and second, when it comes to art, what are you presenting your work on.
Coming to the presentation skills, it is all about communication. There are many ways in which you can approach your presentation.
The way you communicate your message, the purpose of the artwork, and the visual cues that you give your audience. Try and engage with the audience so that they are able to relate to you and hence increasing the understanding of your work.
The Takeaway
Also, keeping a small checklist is a must so that things run smoothly on the final day, and there aren't many surprises. Your artwork is making of your beliefs and hard work, and it must be presented in the correct way so that people can praise and accept your vision and what you saw in the artwork. Presenting art is difficult, but it is very rewarding if done in a touching and methodical way.