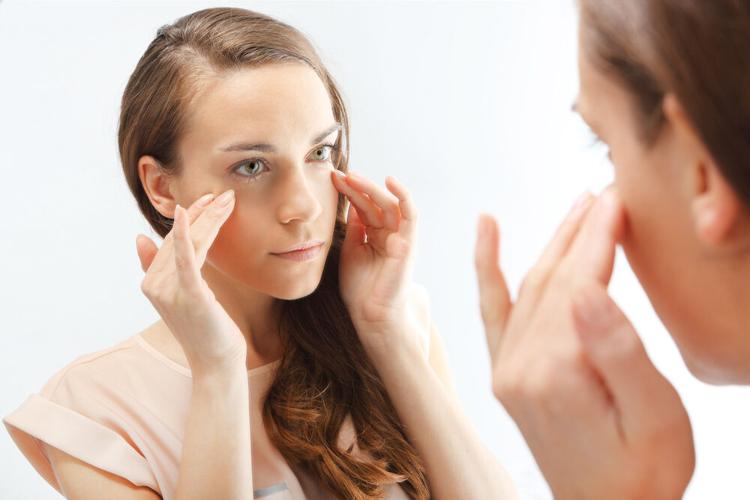 What Is Hyaluronic Acid?
Hyaluronic acid is an ingredient that everyone seems to be talking about this year. All of the women who look like they just came back from a 10-day vacation in Paradise havehyaluronic acid serum to thank for their radiant-looking skin.
What you may not have known is that hyaluronic acid is a sugar that is naturally formed in our skin. It is responsible for retaining water to help keep our skin plump and hydrated. The hyaluronic acid in our skin is able to hold nearly a thousand times its weight in moisture. It is also able to help prevent the moisture in our skin and joints from evaporating into the air.
The amount of hyaluronic acid that our bodies naturally produce will decrease as we age and are exposed to the sun and pollution. This can speed up the formation of wrinkles and dry skin. Of course you probably don't want to have wrinkles sooner than later, and there is a way to help slow this process down. The first thing you need to do is make sure you're eating a well-balanced diet.
Once you have your diet figured out you can concentrate on what you're putting on your skin. A good hyaluronic acid serum or lotion will bring out moisture to the surface of your skin. Since hyaluronic acid has the ability to draw in and hold water, it has become an essential ingredient in the best skin care products.
Hyaluronic acid serums are great for your skin because they don't include any sealing or thickening agents that can be harmful to your skin. A good serum will penetrate your skin deeply without causing breakouts or irritations.
We recommend using a hyaluronic acid serum that also includes other antioxidants that your skin loves. Ingredients such as green tea, vitamin C, and vitamin E can help protect your skin against environmental damages while making it appear brighter and feel softer.
Benefits Of Using Hyaluronic Acid Serum
All of the Hollywood actresses who are over 40 but looking like they are in their mid-20's are praising hyaluronic acid serum for their dewy fresh skin. A couple drops of hyaluronic acid serum to your skin can instantly reduce wrinkles, redness, and skin irritations.
Hyaluronic acid serum helps to slow down your skin's aging process by supplying your body with the hyaluronic acid that it naturally lost. It won't take all of your wrinkles away, but it will help significantly reduce them.
Another great benefit of using hyaluronic acid is that it can help to heal wounds. When used on skin wounds the hyaluronic acid signals to the body that more blood vessels are needed in that area for healing. This helps regulate the inflammation levels in your skin.
Applying a drop of hyaluronic acid serum to a wound can help reduce the size faster than most ointments. It also has great antibacterial properties which help reduce the risk of infection in your wound. This is part of the reason why your skin won't breakout from using a hyaluronic acid serum. 
If you already have skincare products that you know and love, you won't have to ditch them to use hyaluronic acid serums properly. Hyaluronic acid is friendly and gets along nicely with most other ingredients. The only other ingredient, it may have troubles with is glycolic acid. The properties in glycolic acid will overtake the hyaluronic acid causing it to be ineffective.
Hyaluronic acid serum is the safest way to achieve younger looking and more radiant skin. The best part is how quickly it starts to work. You will see results after your first use.