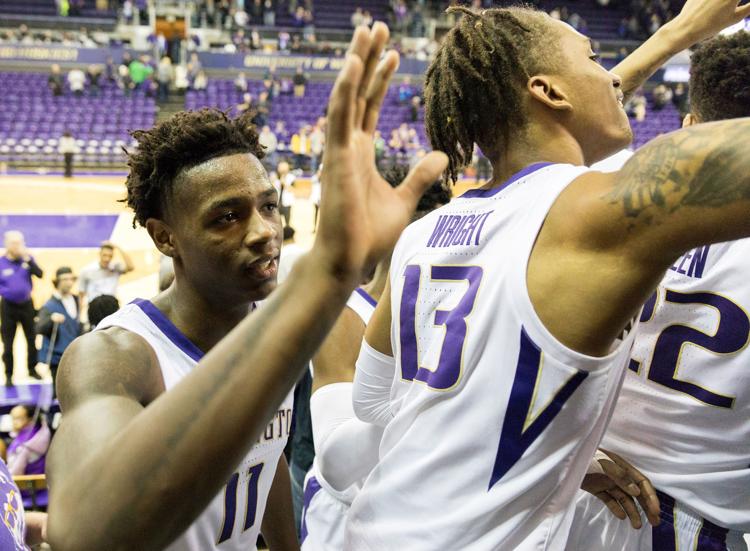 Prior to the Mike Hopkins era of Washington men's basketball, recruiting and signing players from New York — one of basketball's most storied regions — was pretty much unfeasible for the UW. Getting players from the immediate Seattle area and the west coast at-large has always been easier considering the  history of the UW. But, as the program started to fall on hard times, Jen Cohen and the athletic department figured it was time to broaden the program's horizons.
That's where Hopkins came in. Around the time of his hiring, the Huskies were seemingly in full rebuild mode with the departures of top prospects and the uncertain futures of players who were already around. Now, with an experienced, versatile, and well-traveled group, his Washington squad looks poised for a run at the NCAA Tournament, two years after many assumed he would simply be going through the motions.
"He fit our profile almost like the profile was made for him," Cohen said of Hopkins in an interview with  the News Tribune last year. "He's got tremendous vision for this program and a belief that this place right here can do it."
Hopkins began  executing his vision for the UW by helping to grow and develop the players that committed to his system after the departure of Lorenzo Romar. But as former lead recruiter at Syracuse, he still had a bevy of relationships and connections with top players and coaches back east, and he used them to reel in Big Apple natives Nahziah Carter and Hameir Wright.
Carter and Wright have a long history together, stemming from their time playing for City Rocks AAU in Albany. Wright is from Albany, while Carter hails from Rochester — four hours away — but the amount of time they spent playing basketball together made them close. When it came time to figure out where they would be setting up their college careers, the recruiting process was grueling, but in the end, they chose the purple and gold.
"The process was pretty crazy because when I committed here, [Hameir] called me like, 'Bro, I'm kind of tired of this recruiting process. Do you think I could just come out there with you?,'" Carter said. "And I said yeah, and I came out here."
The two of them became the test to see if New York-born and bred players, who would never have considered Washington in the past, could thrive both on and off the court in a new  environment.
Short answer: They have, and in doing so, their personal relationship has become stronger.
"They pick each other up," Hopkins said. "They're at the hip. Last year Naz went through a period when he would get so frustrated, you just see Hameir over there talking to him like a big brother, friend. That's what it's all about."
The two have become key elements of the team's success, with Wright having found his way into the starting lineup, and Carter having become one of the Huskies' most potent bench scorers and highlight machines.
"Naz is an emotional person, just like I am, so being able to keep his emotions under wraps [has been big for his confidence]," Wright said. "But also, at the same time, being able to show your emotions and wear them on his sleeve, being able to balance that out a lot better this year."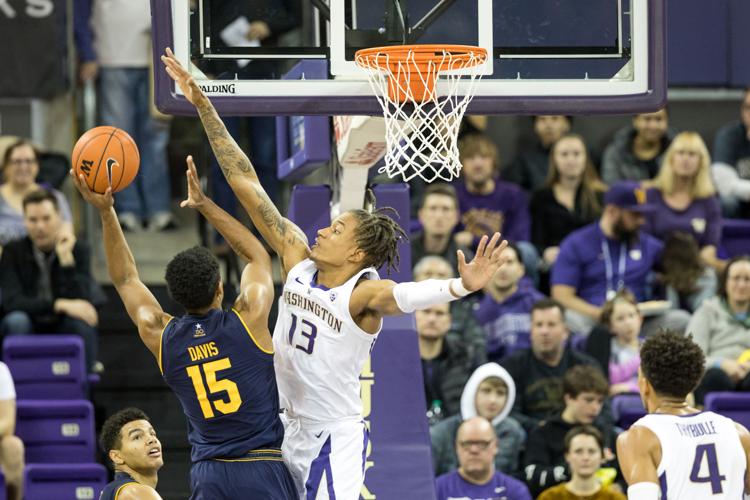 Wright is the literal centerpiece of Hopkins' 2-3 zone this year and has helped make the defense even stouter than it was a season ago. But besides his habit for making opposing offensive players claustrophobic in the lane, Wright sometimes makes his teammates claustrophobic for a different reason.
"He just likes hugs," Carter said. "He'll randomly give you a hug, come in your room and give you a hug."
On a more serious note, the connection they have on and off the court allows them to be unfiltered and to say what needs to be said at any given time.
"It allows us to say the harsh things to each other, knowing that it's all coming from a place of love," Wright said. "If one of us is messing up, it's OK to say, 'You're being soft right now,' or some harsh words that need to be said. If it was coming from someone else, it would be taken a little differently. But since you know it's coming from someone that you've known for years and you've been battle-tested with and you know there's nothing but love behind that, you're able to take the advice from a non-objective standpoint."
New York and Seattle are very different places from a cultural standpoint. Having lived in Seattle for two years now, Carter and Wright can spot those differences more easily.
"New York guys, we wear like really slim-fitting clothes, bright colors," Wright said. "I dress very colorful from time to time, and I feel like that's not what a lot of people out here really do sometimes. Let's take Jaylen, for example, Jaylen doesn't wear what I wear. He's a little bit more of a loose fit guy, loose-fitted jeans, T-shirts. Also probably a lot more accessories come if you live in New York, because I wear a lot of scarves, headbands, all types of weird stuff that I can just find and I can rock with for a week."
They've also found it easy to dominate the competition in the team's video game tournaments.
"Our video game tournaments do get pretty serious," Wright said. "I'm the proclaimed Madden king on the team. Naz did win our 2K tournament, but I don't care  'cus he be cheating anyways — Steph Curry missing open shots — whatever. I'm not going to get into that."
Carter actually almost lost in the first round of the team's NBA 2K19 tournament. To who, you ask?
"Jason Crandall," Carter said.
In a city that has produced some of the best players to come out of the west coast, Carter and Wright have started to blaze a new trail for other New York natives to make a name for themselves at the UW, and Hopkins is the reason why.
"It's kind of like a home away from home, with Coach Hop being in New York for 20-plus years, longer than I've been alive," Wright said. "He's kind of established himself more in New York more than any of us. Having him out here, almost the story of like a  godfather of New York out west, cause there's not too many people from out east doing as well as we are doing out west."
It's  natural to have some hesitancy to pack everything up and move across the country, but as Wright points out, players should keep an open mind.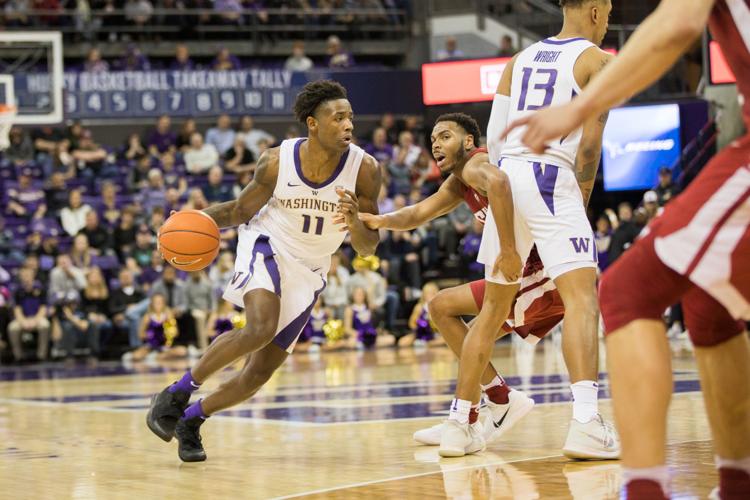 "Don't be scared to do something different," Wright said. "Most people look at it as across the country, it's not really like that, you're setting up a second home. The fields out west are a little different than out east, it's definitely different, but words wouldn't be how I describe it. Seattle's a great place, the sights all over the city are amazing, the people are great, the fans are great."
In the past few weeks, Isaiah Stewart, a fellow City Rocks alumni and the No. 4 ranked player on this year's ESPN 100 list , verbally announced his commitment to the UW. Nothing is set in stone quite yet, but if the Rochester native officially signs, it would be Hopkins' first Top-10 signee in his tenure with the Huskies. It would also be a huge pickup considering that powerhouses like Duke, Kentucky, Michigan State, and Hopkins' alma mater Syracuse were in the market for his services.
At the same time, nobody should expect Washington to  suddenly become an all-City Rocks squad.
"You always got to have people from Seattle, that's what makes it so special," Wright said. "Being here, having kids from out east, having kids from here, and having kids from other parts of the west coast, that's what really makes it special."
Hopkins is in a unique position as a well-connected coach on the east coast coaching for a team that top west coast players strongly consider playing for every year. In that way, if he plays his cards right, he can leverage his recruiting power on both sides of the country to create a team that may be better than any in the program's history.
"The University of Washington is such a unique place, with a world-class university, an exciting basketball history, and unbelievable fan support," Hopkins said upon his hiring. "Together, I believe we can build something very special in Seattle, and I can't wait to get started."
Reach reporter Chris Angkico at sports@dailyuw.com. Twitter: @chrisangkico