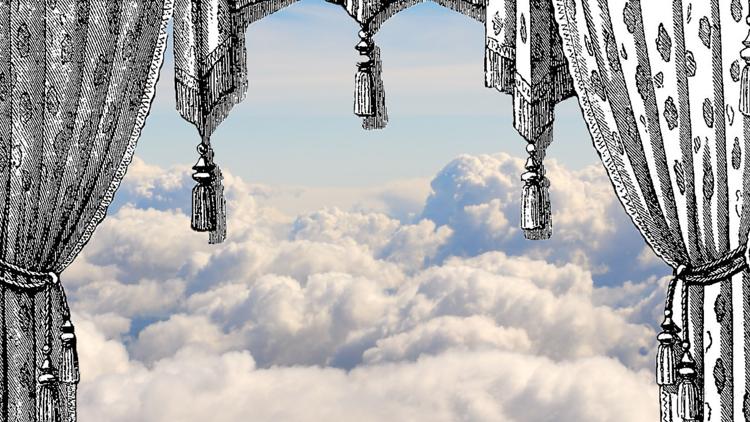 Semaj Miller, a recent Master of Fine Arts (MFA) graduate of the School of Drama, finds himself in a world far different from what he imagined it would be at the start of the year. To navigate this moment and the conversations that come from it, Miller believes that practicing empathy is incredibly valuable.
"Empathy is the one thing that separates us from the animals," Miller said. "It's our ability to feel one another's pain. And of course, as an actor, that's my job, right. I read a script, I'm given a character, and my job is to find their joy, their pain, their trauma, their accomplishments, their triumphs and live in those." 
Like many entering or re-entering the professional world, actors find themselves in a unique position. Normally a time where actors would be working and auditioning for roles, they instead find themselves launched into an industry that has come to a halt.
In April, the UW School of Drama released a virtual showcase for their graduating class of five actors completing the Professional Actor Training Program. In lieu of the in-person showcase that would normally take place in Los Angeles, this virtual introduction to the industry provided the actors the opportunities that would normally arise from showcase while from afar. 
Jessica Thorne, one of the recent MFA graduates, feels that the virtual showcase provided the best opportunities given the circumstances.
"I think for us as professionals entering this market, it will actually serve us better," Thorne said. "So even though this is not what we had hoped for, I'm actually building stronger relationships and deeper more meaningful relationships with people who will hopefully help my career when the industry starts again."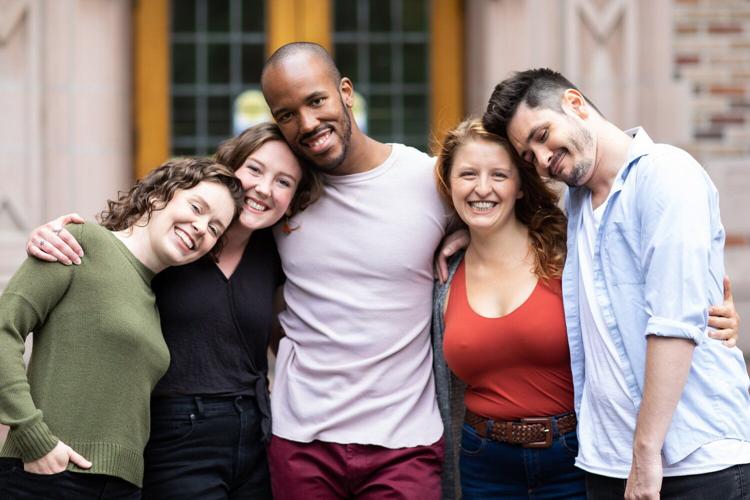 While the industry is frozen, Thorne finds herself preparing in ways she would not have expected. Instead of breaking in the shoes that she bought for her in-person auditions, she is building an at-home movie set for self-tapes and creating her own work. 
For Miller, the virtual showcase provided him with helpful opportunities as well. If he were to have had the showcase in LA, Miller doubts that he would have ended up connecting with a New York agent. But with the virtual showcase, he left UW with both a New York and LA agent. 
When the industry does start moving again, both Thorne and Miller believe that it will begin to move incredibly fast as everyone rushes to complete the projects that were put on hold. But when TV, film, and theater resume, the actors believe there will also be a greater appreciation for what was missed. 
"Even though this is a time of grief and sadness for the industry, when it does come back, oh my God," Thorne said. "It's going to be filled with so much joy in a way that's probably never been felt in a long time." 
In the meantime, while they prepare in the ways that they can, the actors find themselves reflecting on what it is they want from this life's work and, as Thorne said, "finding peace and joy in the rest that's happening right now." And even though he may be away from the stage, Semaj still feels a sense of community as he gets to be present for people in a way that isn't possible while performing.
In addition to the pandemic, the uproar of protests across the country in response to police brutality, systemic and structural racism, and the deaths of George Floyd, Breonna Taylor, and Ahmaud Arbery, provide a moment in which Miller reflects on what his role in this conversation is as an artist. 
"I'm not surprised at what's happening," Miller said. "I'm incredibly angry that it has taken so long for this to happen. Having lived through this and being the grandson of folks who fled the South and Jim Crow, I think it's my responsibility to stand in that truth and just throw it right back into the world's face."
Amid everything that is happening, Miller finds himself navigating his energy towards the things and people he chooses to. He is also focusing on listening, as he feels that being present in this moment will prepare him for the work that he will need to do in the future. 
"I think my role as an artist in this is to speak truth to power," Miller said. "To not be afraid when things open back up to take on these characters authentically that are living in these spaces and really put them in the face of as many people as I can to tell those horribly difficult, some would even call grotesque, stories — tell them truthfully and honestly as I possibly can." 
Miller also believes that this moment provides an opportunity for deep self-reflection for both individuals and institutions such as the UW to consider the damages they are reinforcing. 
"I hope that the people that are in positions of power, particularly white artistic directors, directors, producers are more conscious of their privilege, the implicit biases that they bring to their work, and are dedicated to doing the real work of creating an actual safe space for artists to do their work," Miller said. 
Reach writer Andrew Ronstadt at arts@dailyuw.com. Twitter: @AndrewRonstadt 
Like what you're reading? Support high-quality student journalism by donating here.