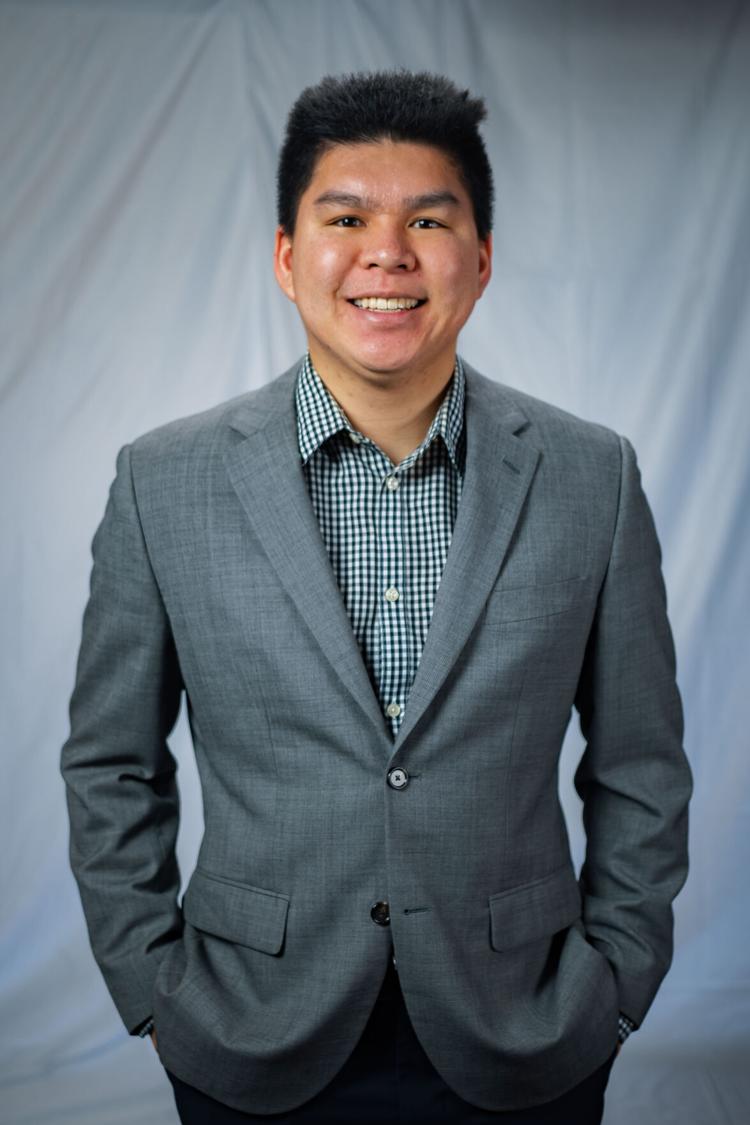 It's bittersweet to realize that my chapter and time at the Daily is finished. With the current events surrounding the country right now, self-reflection has provided me an opportunity to temporarily get away from Zoom and screen time. It's allowed me to appreciate and be grateful for everything I have in the world. Among those items, I am truly blessed to have The Daily be a part of my experience at the UW.
Growing up in Southern California, I quickly fell in love with basketball and football at an early age. Whether it was watching LaDanian Tomlinson score a touchdown on Sundays or Kobe Bryant hitting a mid-range jumper in the middle of the week, the excitement and passion for sports always put me in a fantastic mood. I'll always remember waking up on Saturday and Sunday mornings to gather the LA Times paper from our driveway. 
After having a pancake breakfast every Saturday morning for as long as I can remember, it would be time to dive into the sports section and read about everything that was currently going on. I had the idea inside my head and then I said to myself, "How cool would it be if I could be in the paper one day as a writer?" I took an intro journalism class my junior year of high school and learned some basics and fundamentals about journalism. 
When I decided to come to the University of Washington in the spring of 2016, I wanted to study business. I took all the prerequisite courses and applied to the Foster School of Business. I didn't get accepted so I decided to look for an alternative. At the time, I didn't know if I wanted to apply for communication or journalism. I went over the pros and cons of both options and decided that going the journalism route would provide me with all the skills a communication degree would and a whole lot more. I'm very glad I choose the journalism path because, without it, I wouldn't have joined The Daily.
During the winter quarter of 2019, I was taking COM 360 with Claudia Yaw and was thinking about applying to write for the Daily. I wasn't sure about my decision to apply and asked her some questions about her experience with the Daily. After my questions and concerns had been alleviated, I completed my application and submitted it. All I can remember from development was taking my copy test with Alec Dietz and him giving me the final thumbs up. Thank you Claudia for encouraging me to apply for the Daily because that was the push I needed to make my final decision.
I was super excited that I got to have my own beat starting spring quarter 2019. I had never watched, let alone covered, rowing before so I know I was in for a ride. SID Jeff Bechthold was incredibly friendly from the first email I sent to him and we established a great relationship during my time at the Daily. 
My favorite memory from the Daily was covering the 2019 Windermere Cup. Leading up to one of the world's most renowned regattas, I had gotten somewhat comfortable with the basics of rowing, but Windermere Cup week is a different beast. The student athletes and coaches are locked in. There's a press conference. The weather in Seattle is starting to get really nice with summer  just on the horizon. I'll never forget the energy and atmosphere of the Montlake Cut during the Windermere Cup. It simply cannot be matched or duplicated. When COVID-19 cancelled spring season sports for collegiate athletes across the country, I was devastated for everyone involved. I'm incredibly sad for the student athletes, coaches, and fans who make the Windermere Cup one-of-a-kind.
I don't know how I want to end this so I'm going to begin my wrap up with the people who have provided me with support, guidance, and encouragement. I want to thank Alec Dietz and Josh Kirshenbaum for being awesome sports editors and mentors to me. Each of you brought something to the table that allowed me to grow as a writer and member of the Daily staff. 
Thank you Josh Eddy for giving me the opportunity to be a guest on The Box Seat Podcast. It'll be something I'll always remember. 
Thank you Andy Yamashita for being my sports editor during incredibly tough and overwhelming circumstances the past quarter. And thank you to the rest of the sports section for producing great content and being even better representatives of the Daily. The future is bright for all you despite the current circumstances. I'm 100% confident that the rest of our sports section will continue to improve and accomplish fantastic feats. 
To Luka, James, Monserrat, Anthony, Nathan, Evie, Nicholas, Sydney, and Nick: Continue being awesome and it'll lead each and every one of you to heights you may not even imagined before. I believe in all of you. And one final thank you to the Daily for allowing me to contribute to an outstanding newspaper.
Evan Wong
The Daily Winter 2019-Spring 2020