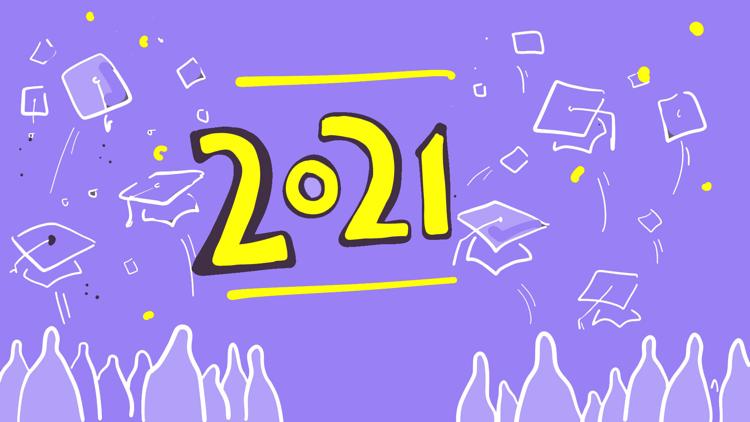 Graduation: the star-studded light at the end of the four(ish) year long tunnel of higher education. A piece of paper might be all you get, but the ceremony is more than that. It's a celebration of years of work, of the endurance of academic spirit. 
The class of 2020 did not get to experience that, at least not as expected. As COVID-19 continues to sweep through the continental United States, most graduations will be relegated to Zoom calls and drive-thru celebrations. 
Now, for the first time in its history, graduates of the UW are invited to two separate events. The first is an interactive webcast exclusively for the class of 2020; the second is the commencement for the class of 2021, where graduates of both years are to share the festivities.
At a glance, this might seem like a completely fine idea. Give the graduates a substitute ceremony for the moment, and then offer the full "graduation experience" next year. However, combining the class of 2020's in-person graduation with the class of 2021 devalues their own journeys, trials, and tribulations.
"I'm a bit disappointed with the decision," Luke Bandagosa, a communications major graduating this spring, said. "At least it's something." 
Many graduates have undoubtedly been disappointed by the somewhat lackluster end to their college careers. For most, grandiose expectations of their final quarter have turned into dissatisfaction. 
"[It's] a bit anticlimactic, and the biggest downside is that I don't get to appreciate being a student on campus during my last quarter," Bandagosa said. "I'm super disappointed that a lot of the cultural RSOs don't get to host their big end-of-the-year events." 
Forcing the two years of graduates together would further compound those letdowns. Waiting a whole year could complicate plans and take away the thrill of commencement. 
Ultimately, if the UW were to move the class of 2020's in-person commencement to autumn, the event would hold more weight and be more convenient for the graduates involved.
"One could argue that 2020 is more special," Fikay Abolade, a political science major also graduating this spring, said. "I don't see myself going to graduation in 2021." 
There are plenty of other options for the class of 2020's commencement. Many other universities are also holding an online commencement, but have simply postponed the in-person ceremony to later in 2020. 
For example, Washington State held an online commencement May 9 but plans on holding an in-person commencement in August. Similarly, Seattle University has rescheduled its commencement weekend to October. 
"I'd prefer that [the class of] 2020 can get its own commencement date, but of course it'd have to be safe and responsible to do so," Bandagosa said. [CQ3]
With an event as meaningful as commencement, the graduates should have every moment they can to shine. The students in that stadium have dedicated years of their lives and thousands of their dollars toward their diplomas. 
When it comes down to it, giving the class of 2020 its own graduation would be a far better way to honor those seniors' hard work. It would give them the enthusiasm to move toward their futures, instead of being thrown back into their college lives a year after they received their degree. 
"For others, it might be beneficial to have that day, even if it comes a year later," Abolade said. "Postponing the ceremony seems like a more reasonable alternative to me."
Reach writer Joshua Lee at opinion@dailyuw.com. Twitter: @creativeperhaps
Like what you're reading? Support high-quality student journalism bydonating here.