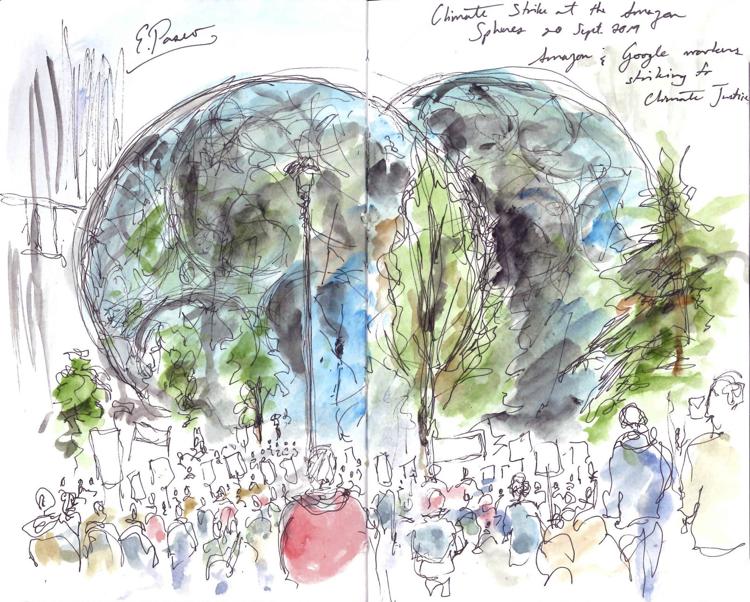 This past Friday, I attended the Youth Climate Strike and the Amazon workers' climate strike and did some sketching of the protest, march, and speeches. My new pocket sketchbook, favorite pen, and field watercolor palette were put to good use. 
I first went to Cal Anderson Park where hundreds of kids were making signs, chanting, socializing, and getting ready for their march to City Hall. One group of kids in particular was running around the park chanting, "Hey hey! Ho Ho! Climate Change has got to go!" over and over as they held their signs. They were moving quite fast so I had to run and make quick and definitive lines in my sketchbook. Once I had the general shape and mass sketched out with a few lines, I went back while I was stationary to add more details and make them look more human.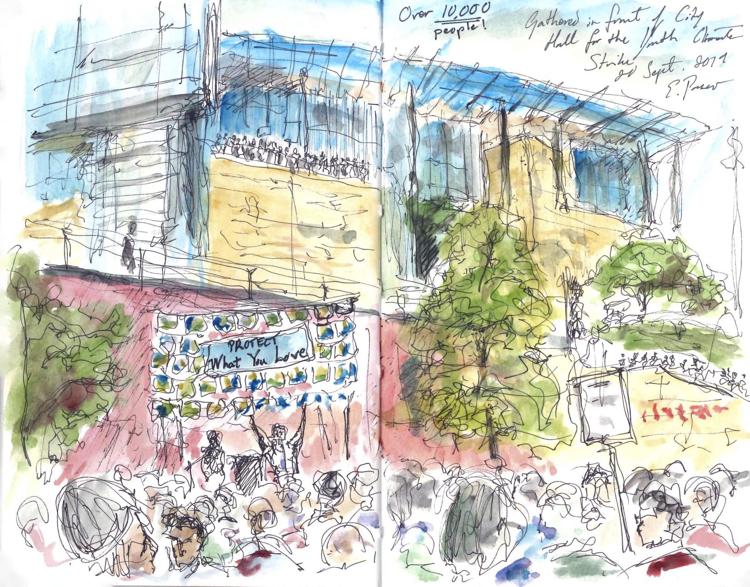 When sketching live events, I find that while it is important to stay true to what I see, it is more important to capture the energy and life of the environment. Lines of action and motion and energetic outlines capture a protest much more than a drawing that tries to be as true to life as possible.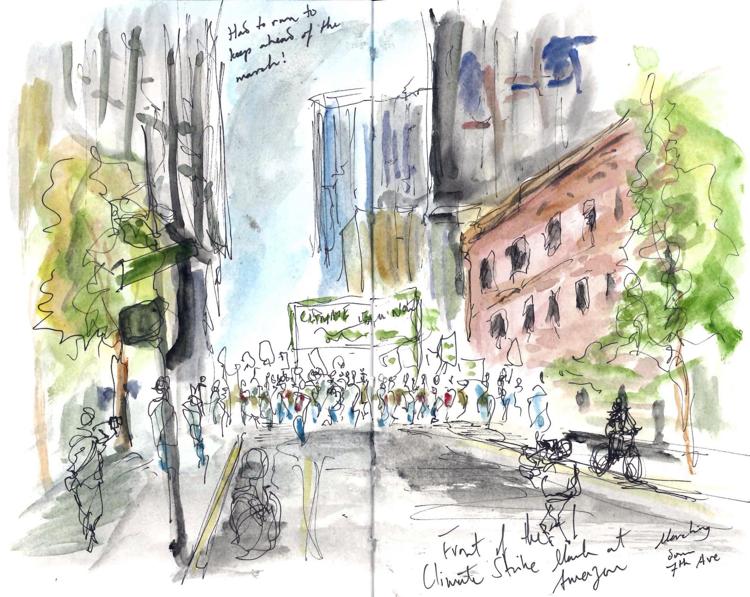 If anything, it is these events and places that allow me to be most expressive with my sketching. Because people are moving so fast, I have to rely on my memory and ability as an artist to capture the situation. When sketching the march itself, I ran ahead to the front and ended up walking backward at a steady pace to stay in view of the front. It was somehow both exhilarating and exhausting at the same time.
My last sketch is of everyone gathered in front of City Hall. I did everything on location, including the watercolor. Being surrounded on all sides by people excited about the movement and angry about the climate crisis really helped me be assertive with my lines and colors. There was hardly any hesitation as I was working to do my best to capture not just what I was seeing, but what I was experiencing.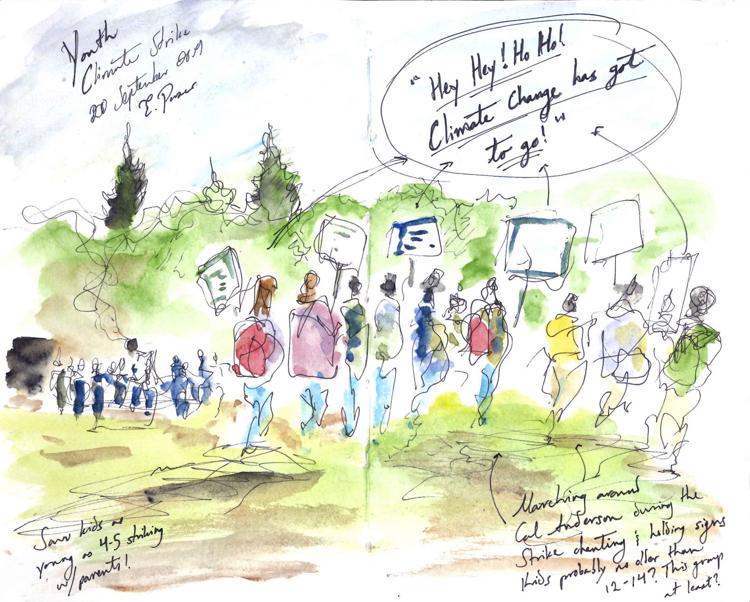 Sketching on location is a unique art form that contributes the accuracy of a photograph as well as the emotion of an illustration. So here is to another year of The Campus Sketcher, I can't wait to see what is in store for me and share it with all of you.
Until the next sketch,
Reach The Campus Sketcher at illustrations@dailyuw.com. Instagram: @the_campus_sketcher
Like what you're reading? Support high-quality student journalism by donating here.