I only have one class on Fridays, so I decided to spend my morning making a field trip to the UW Center for Urban Horticulture. It's probably the easternmost part of campus, sitting on a plot of land just off of Union Bay. The main buildings — a few research greenhouses, a library, an herbarium, event space, and a few classrooms — welcome the visitor into a world of nature and plant life. I walked into the visitor center and was immediately welcomed by a passionate rundown of all the goings-on at the Center. The library is open to the general public, serving not only the university community but also the greater neighborhood.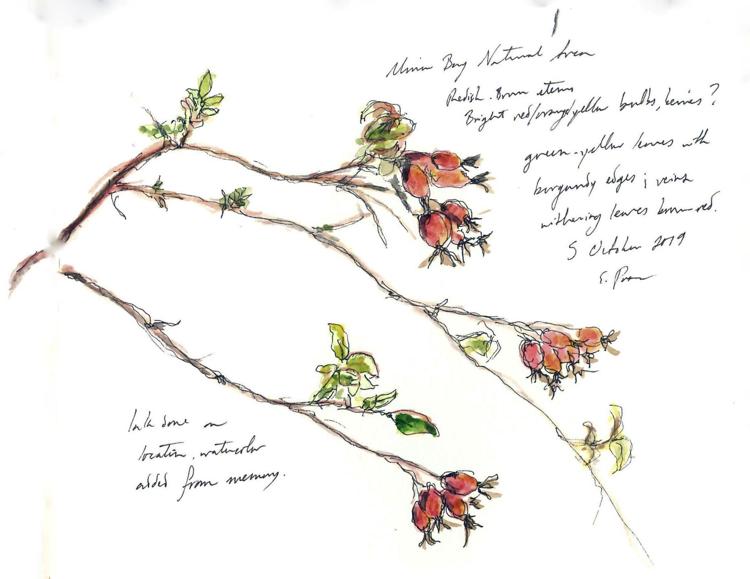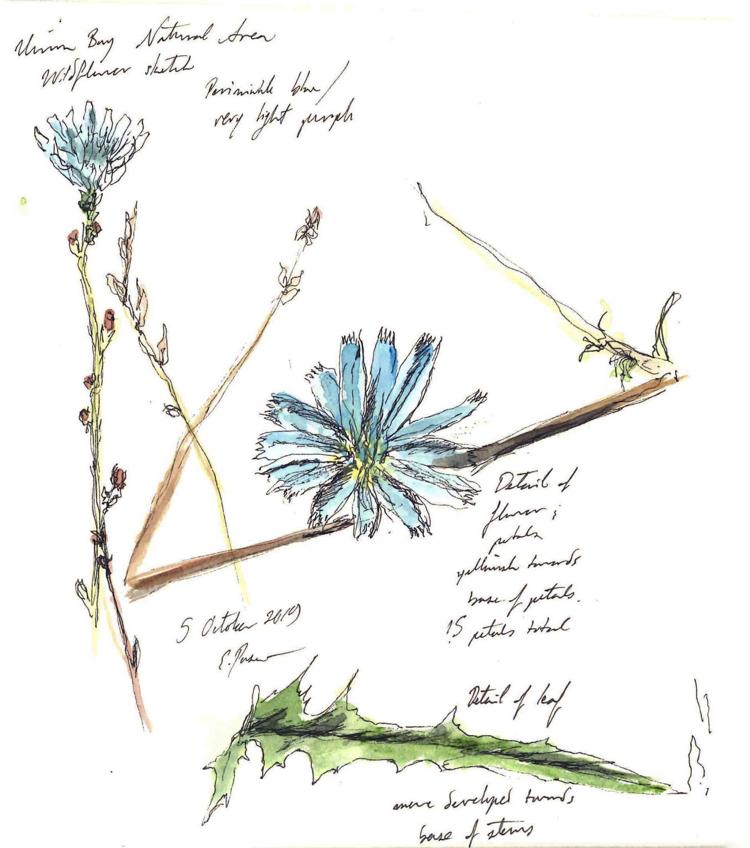 The library houses special collections, including rare botanical manuscripts with botanical illustrations from the 1600s and 1700s, some of which are on display in glass cases. The intricate line work and painting are simply beautiful –– I find this kind of detailed, incredibly realistic artwork fascinating as an artist. In my sketches, my lines are quick and rough, so the patience required for the realistically accurate illustrations in the antique books is inspiring.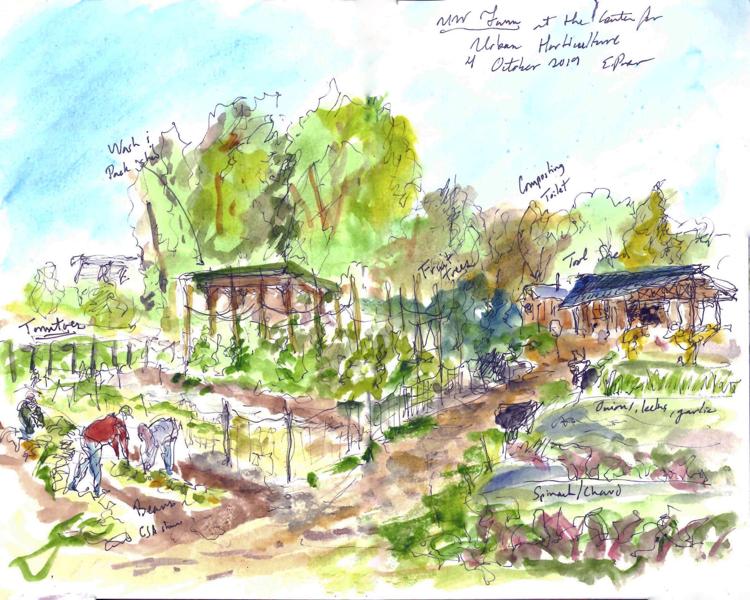 I spent most of that Friday walking around the UW Farm. That day, staff and volunteers were picking green tomatoes, beans, winter squash, and potatoes. Duke Clinch one of the student staff members, showed me around the various plots and told me what working on the farm was like. Clinch is an environmental studies major and fell in love with farm work after taking an urban farming class. His passion and excitement were quite evident.
"It's just really fun to work here," Clinch said. 
 I also spoke with Reily Savenetti, a student staff member, and Lindsey Hand, a student volunteer, both of whom talked about the strong sense of community and the value of learning about growing food. 
The various gardens around the center are meticulously curated and well-kept. The plants are thriving and complement each other harmoniously. There is something calming about being surrounded by plants;. it is an almost meditative experience perusing aimlessly through a garden.
Walking along the boardwalk trail of Yesler Swamp, I immediately forgot that I was in an urban setting. Nature was around me on all sides, and it was incredibly refreshing to get away from the bricks and concrete that make up what many of us envision as the UW campus.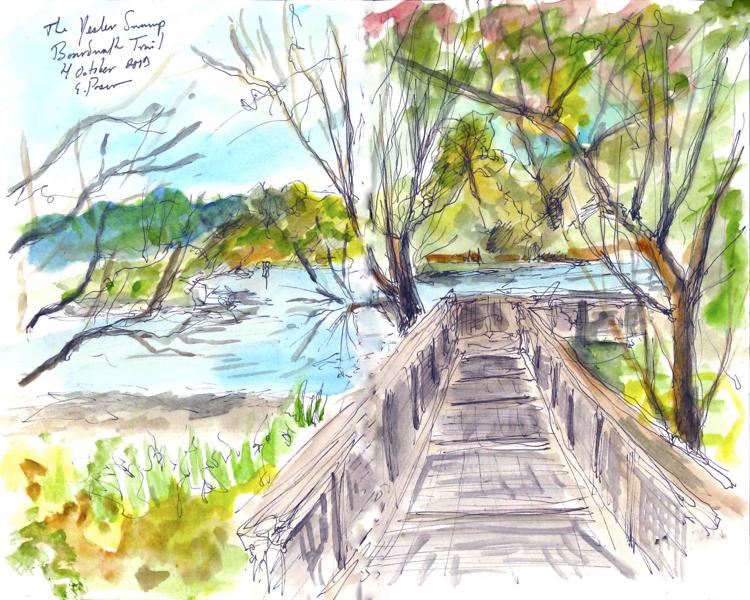 I went back the following day to explore the Union Bay Natural Area. My inner botanist was in heaven, and I took at least several minutes to look at every plant that I found at all interesting. I took some photographs, did some sketching, and had a peaceful Saturday wandering through a pocket of nature so close to campus.
Until the next sketch,
Reach The Campus Sketcher at illustrations@dailyuw.com. Instagram: @the_campus_sketcher
Like what you're reading? Support high-quality student journalism by donating here.