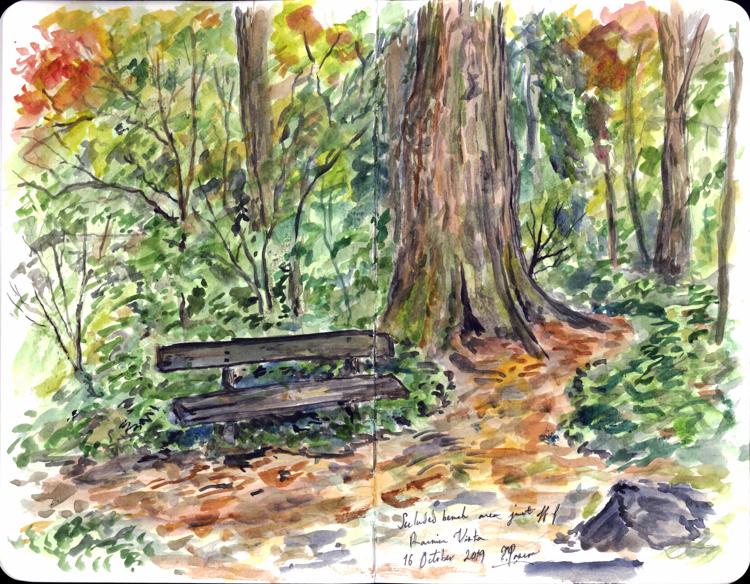 As the days grow darker and colder, the temptation to stay inside with a warm drink and blanket becomes ever more appealing. The idea of going outside when it is dismal, blustery, chilly, and wet may be the last thing on one's mind. Speaking from experience, however, staying inside can have detrimental effects of its own. Despite being warm and sheltered from the weather outside, staying inside too long can give me a sort of cabin fever, an anxious restlessness where I'll need to get outside to walk, sketch, or just be outside in the cold.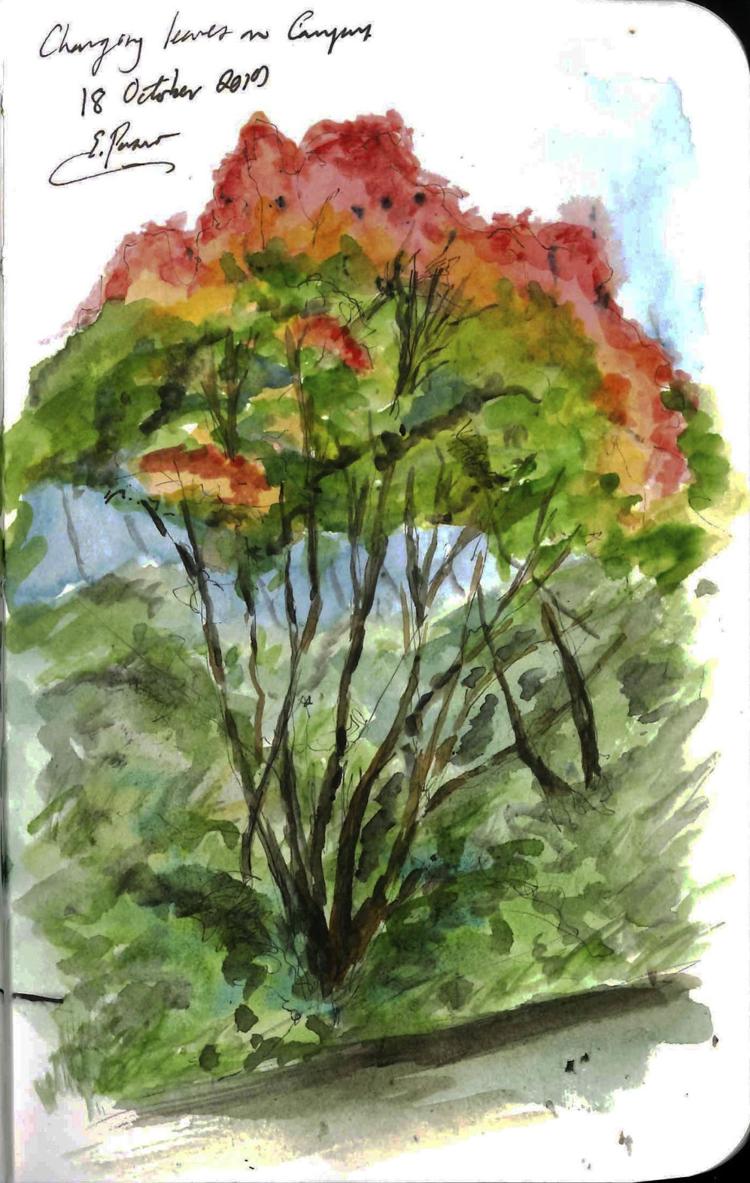 From time to time, I will take illustration commissions for writers and this past week I did some sketching for an article about the wildlife on campus. Luckily, this gave me an excuse to get out of the house and get a little sketching done.
Sketching the wildlife proved to be something of a challenge. Squirrels, to no surprise, are incredibly unpredictable to follow. This makes them incredibly difficult to sketch. Thankfully, there were about a dozen or so squirrels in the area where I was sketching to use as a reference so that if one squirrel dashed off before I was finished, I could start on one of its friends close by. The birds were even more of a challenge. The crows in flight and stationary were fairly straightforward, but the smaller birds with their dashing flight patterns and speed proved difficult. I am also happy to say that I survived sketching the geese without disturbing them, as we all know just how ruthless they can be.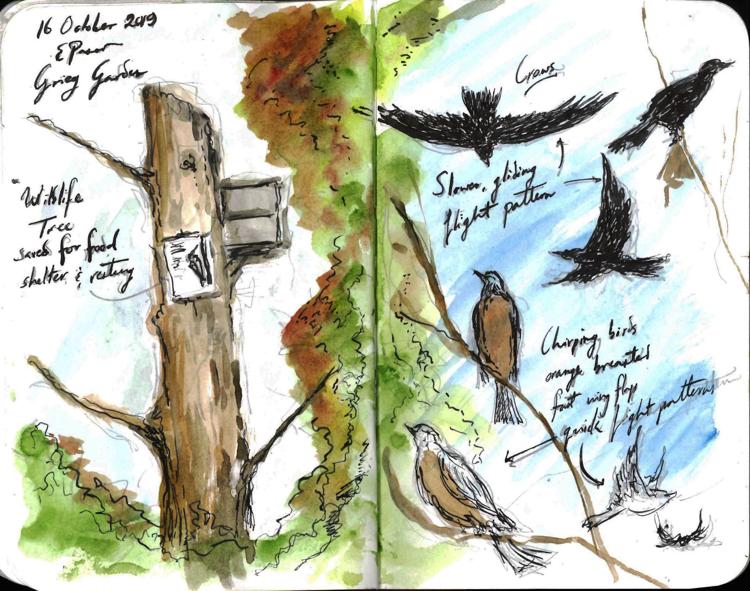 After finishing my sketches of the wildlife, I walked through the wooded area off of Rainier Vista. The path is slightly overgrown and the vegetation is dense and thriving. Trees and plants compete for space, and benches along the path are moss-covered and sunken into the ground, blending into the surrounding environment. The dense canopy of leaves and branches provided some protection from the rain as I sketched, but some water droplets from the clouds contributed a fair share to my final painting.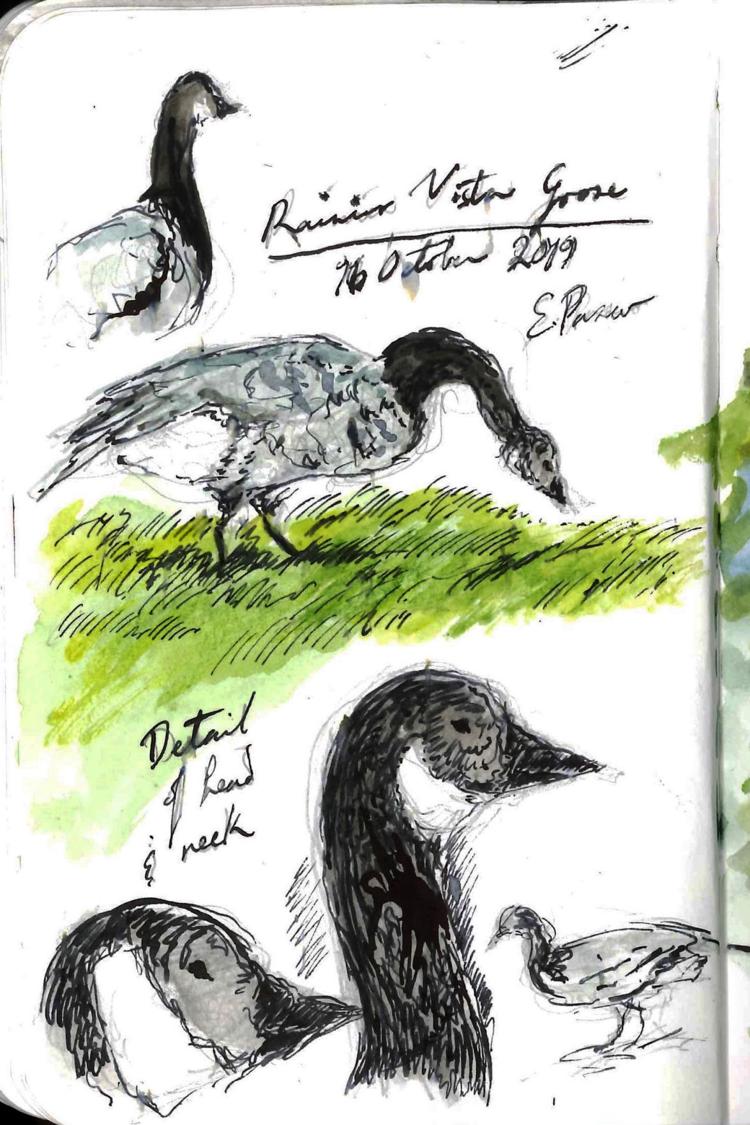 So while the weather may seem more and more dismal with each passing day, if you need a refreshing experience when you grow tired of your favorite book, hot drink, and cozy blanket, bundle up and take a walk through one of the UW's many secluded spots of nature. You just might see me sketching.
Until the next sketch,
Reach The Campus Sketcher at: arts@dailyuw.com. Instagram: @the_campus_sketcher
Like what you're reading? Support high-quality student journalism by donating here.