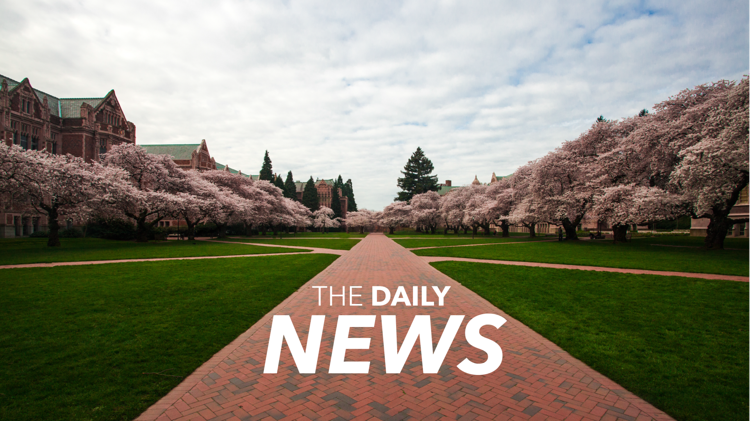 Citing a massive decrease in enrollment in the past few years, Brian Reed, dean of the humanities division, has announced that undergraduate advisers will face layoffs in 2020. 
Instead of employing advisers specific to the 12 humanities departments — many of which are language departments — the UW will be creating a "consolidated undergraduate advising unit" for the entire humanities division.
In his Nov. 8 memo to the humanities division, Reed explained that "we are down over 45% in degrees granted since 2013," and that the 12 humanities departments produced fewer graduates last year than some individual departments, such as biology.
The memo also stated that this move would provide clarity to students who have questions regarding different majors and programs.
The new humanities advising team will consist of just six positions, although only three of those positions are administrative rather than advising positions. 
According to the College of Arts and Sciences, the reorganization will impact nine advisers, as well as academic student employees and graduate staff assistants who work in advising.
Gina Gould, the only undergraduate adviser for the Slavic Languages & Literatures department, is skeptical about the move as well. Gould is already only available to Slavic students for five hours a week, as she is also the undergraduate adviser for the philosophy department. She explained that there is "real value in having advisers embedded in departments."
One humanities adviser, who chose to remain anonymous, says the move is a clear indication that the UW does not value the humanities. Advisers, they explained, connect students to faculty, mentors, and classes that can have profound impacts. They provide an intimate relationship that helps students navigate their experience at the UW. 
They fear that the reorganization will create an advising system that simply helps students "check boxes" rather than helping students understand and pursue their passions.
"I have no idea how anyone will believe that we value the humanities if we take away the resource that students need the most."
Reed declined to comment.
The College of Arts and Sciences is divided into arts, humanities, natural sciences, and social sciences. The humanities division consists of twelve departments: Asian languages & literature, classics, comparative literature cinema & media, English, French & Italian studies, Germanics, linguistics, near eastern languages and civilization, Scandinavian studies, Slavic languages & literatures, and Spanish & Portuguese studies.
Reach News Editor Claudia Yaw at news@dailyuw.com. Twitter: @YawClaudia
Like what you're reading? Support high-quality student journalism by donating here.