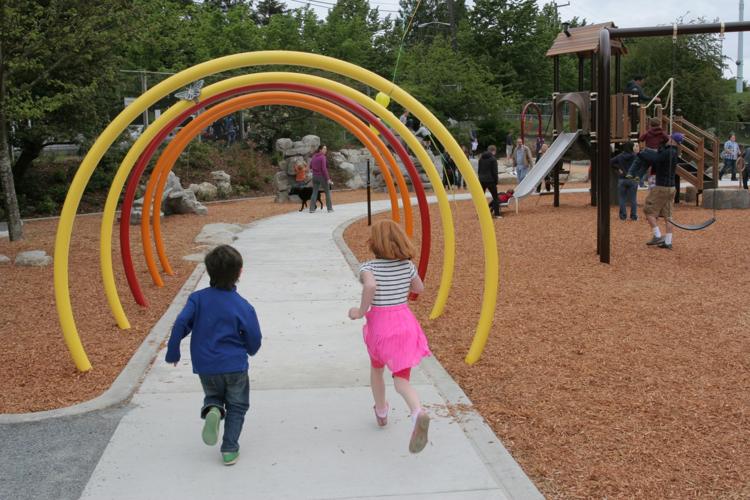 Seattle Parks and Recreation and the Seattle Department of Transportation (SDOT) set up a booth at Maple Leaf Reservoir Park on June 19 to tell the public about the city's upcoming interdepartmental Northgate Neighborhood Greenway project.
Neighborhood greenways are, according to the City of Seattle's website, "safer, calmer residential streets for you, your family, and neighbors" that prioritize the safety of pedestrians and bicyclists. Features of neighborhood greenways include 20 mph speed limit signs, speed humps, signs and pavement markings, and safe crosswalks.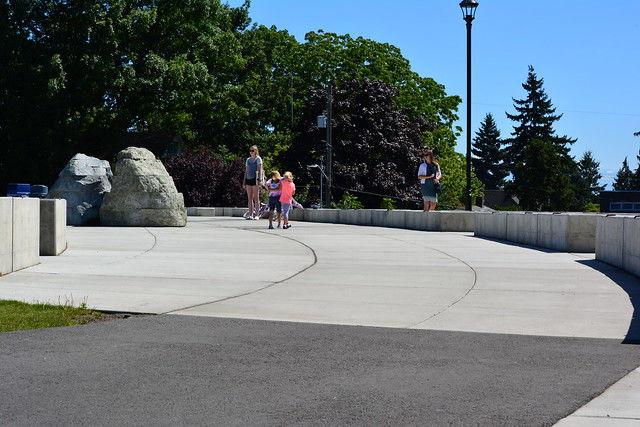 The Northgate Neighborhood Greenway project aims to provide a safer route for pedestrians and bicyclists to travel between the Northgate Link Light Rail, whose construction will be completed by 2021, and the Maple Leaf Reservoir Park. This would allow people to easily travel long distances to parks without needing to use a private vehicle.
"This is basically the most significant of those entrances and connections," Mike Schwindeller, a capital projects coordinator at Seattle Parks and Recreation, said. "[Maple Leaf Reservoir Park is] a pretty major park for us and for the community and so we're looking at how is that connection going to be made or improved."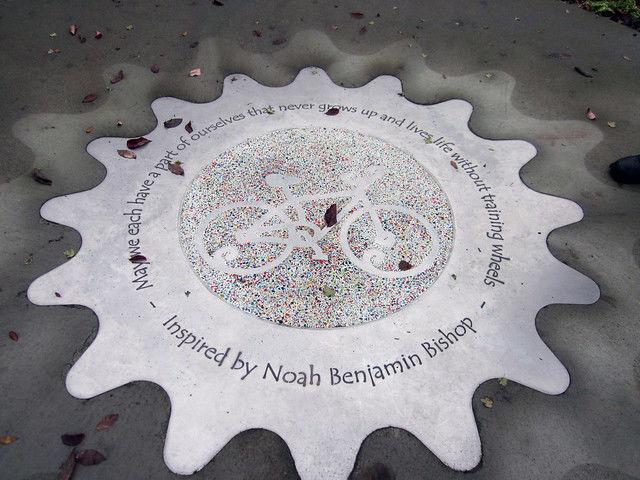 A greenway will be created from the Northgate Link Light Rail and the Maple Leaf Reservoir Park by improving the crossings at Fifth Ave NE & NE 103rd St. and at Roosevelt Way NE & NE 103rd St. New crosswalks, curb bulbs, curb ramps, crossing signals, and signs will be added to these crossings starting in 2020 to make them safer.
The specific crosswalks and safety implementations were decided based on public feedback the city council has received via various public meetings and online surveys since spring of 2017. This feedback indicated "a community desire to enhance the connections at parks along the neighborhood greenway," according to Schwindeller.
The Northgate Neighborhood Greenway project is part of the city's goal to create 250 miles of connected greenways by 2033, as outlined in its 2014 to 2033 Bicycle Master Plan (BMP). Along with creating greenways, the BMP also aims to create 100 miles of protected bike lanes. Apart from increasing mobility for people who do not use private vehicles, the BMP will benefit the city by reducing carbon emissions, increasing public health by incentivizing exercise and increasing safety by reducing overall vehicular traffic.
The BMP is funded by the Levy to Move Seattle, a 9-year, $930 million tax approved by voters in 2015 to provide funding to improve safety for travelers using all modes of transportation, especially with Seattle's rapid population growth in mind.
Reach reporter Natalie Rand at news@dailyuw.com. Twitter: @n_rand_
Like what you're reading? Support high-quality journalism by donating here.