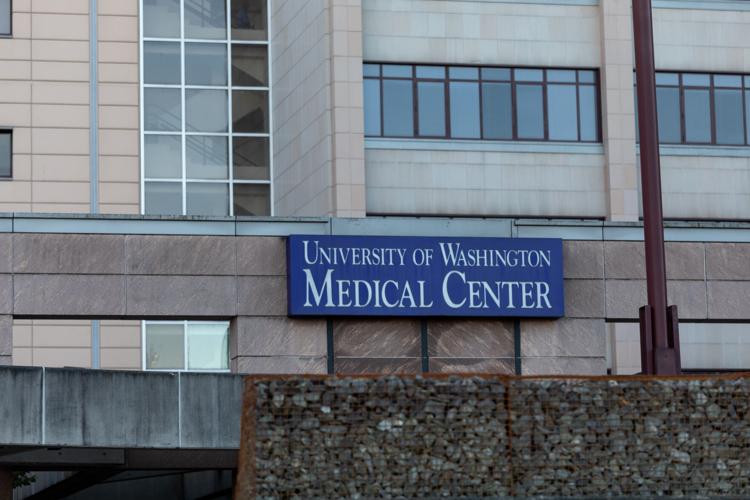 The UW's Institute for Health Metrics and Evaluation (IHME) is projecting 438,941 COVID-19 deaths nationwide by March 1, 2021. Locally, Washington state continues to see a gradual increase in COVID-19 cases, leading the IHME to project 7,002 COVID-19 deaths by March 1, 2021.
The IHME's projections were last updated Nov. 12 and predicted an average of 10 deaths daily in Washington state, compared to their prediction of six deaths daily back in September.
Overall, the United States and Washington continue to suffer growing numbers of COVID-19 cases. As of Nov. 18, Washington has had 2,603 coronavirus deaths. 
On Aug. 6, the IHME forecasted nearly 300,000 deaths in the United States by Dec. 1. Current projections show COVID-19 deaths nationwide reaching 265,331 by the beginning of December.
Dr. Ali Mokdad, a member of IHME's senior faculty and a former top official at the Centers for Disease Control and Prevention (CDC), thinks that the spike in cases is a combination of two factors.
"One, people are tired and letting their guard down," Mokdad said. "And two, we are entering the winter season and the seasonality of COVID-19 is kicking in."
Mokdad says the spread of the virus will continue to increase as we approach the winter, as it behaves like the flu and pneumonia: The numbers of people sick with the flu and pneumonia go down in the summer, while they go up in the winter.
"The reason it does: The virus itself loves the cold weather [and] can survive longer in the cold weather," Mokdad said. Another reason for the current coronavirus spread is the fact that the majority of people will be moving indoors because of the cold weather, making it easier to possibly infect family and friends.
The IHME's projections also show that if there is 95% mask usage in Washington's public areas, there could be a decrease in the total number of deaths in Washington, from the currently projected 7,002 to 5,347, by the beginning of March 2021. 
"Mask-wearing is critical for us to reduce the transmission of the virus," Mokdad said.
Despite the importance of wearing a mask, Mokdad believes there is one key issue in safety measures that people are undermining: keeping a safe distance. Mokdad pointed out that, even though one could wear a mask to a party, that doesn't mean there should be a party in the first place.
According to Mokdad, there are several ways the nation as a whole can get through the pandemic.
"First, people have to do their part, wear their mask, and keep a safe distance; second, states have to be like our [state government]," he said. "It has to roll back and dial back some of the relaxations and even impose new [mandates] if we have to."
Lastly, Mokdad said that people need to make sure that they don't overrun their medical systems, as these systems need time to prepare for an upcoming surge. The IHME's projections on hospital beds needed for COVID-19 cases in Washington lowered in October; however, the number is projected to grow in the coming months. There is a similar pattern across the nation as bed usage is projected to reach 69,571 by this week, compared to 30,226 in the beginning of October.
"Now, we are preparing for a surge of patients coming and going from hospitals," Mokdad said.
Reach contributing writer Shamaar Thomas at news@dailyuw.com. Twitter: @ThomasShamaar
Like what you're reading? Support high-quality student journalism by donating here.