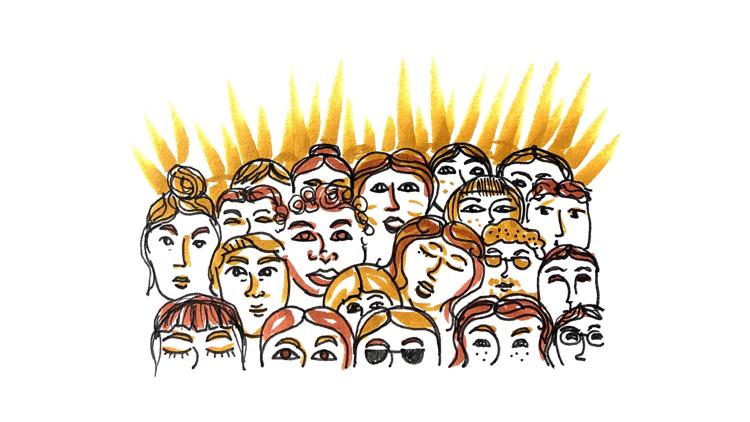 Summertime provides warm weather and high spirits as students enjoy the sunny atmosphere. However, whether spending a few hours playing soccer at the IMA or trekking through miles of trails around Snoqualmie Pass, unusual levels of heat bring dangerous risks to Seattle. 
Although knowledge of heat-related illnesses has been available for some time, the extreme levels seen this summer provide an important reminder of the larger problem they represent. Seattle's mild summers may create the illusion of safety, but a direct correlation between incremental heat increases and mortality tell a different story.
For Dr. Kristie Ebi, the director of the UW Center For Health & The Global Environment (CHanGE), this is a matter of great importance for environmental scholars. 
"Many people don't understand that the largest weather-related deaths are from heat," Ebi said. "It is a killer, so we should be respectful of that."
Even more tragic, many of these deaths are preventable. Although heat waves are a common occurrence, the problem is exacerbated when the median temperature increases. This creates outliers that steadily creep upward in suite. 
"There have always been heat waves," Ebi said. "With climate change, we are seeing an increase in the frequency, the intensity, and the duration."
Because of the geography of Seattle, the strength of heat waves is greatly mitigated. This is attributed mainly to the presence of the Pacific Ocean absorbing high levels of the sun's solar energy.
"We have seen an increase in temperature, perhaps not as large as some other regions," Ebi said.
"There's been a real challenge in raising awareness among people that heat is a risk," Ebi said. "And [it has been difficult] to convince people even in places in Seattle that as temperatures go up, vulnerable populations are at risk and there are actions to prevent them."
Ebi recommends the National Climate Assessment, a study compiled by the U.S. Global Change Research Program, for those trying to stay informed about the heat. It is a report submitted to Congress every four years which includes both an overall assessment of climate change in the United States with a specific chapter for the Pacific Northwest. Additionally, she recommends exploring Climate Central, Centers for Disease Control and Prevention, and personal investigation.
Dr. Kimberly Collins, an assistant professor in the department of family medicine and clinician at the UW Neighborhood Northgate Clinic, works with Seattle residents of all ages. Heat-related illnesses are a common occurrence in her clinics and are frustratingly preventable.
"I think in Seattle we aren't as used to higher temperatures," Collins said.
From a medical perspective, heat-related illnesses are categorized as heat exhaustion or heat stroke depending on the severity of the problem. These kinds of bodily reactions impact some portions of the population more heavily than others. Collins identified three main groups most susceptible to complications.
"Anyone who is typically from a colder climate can be at a higher risk, [has a] chronic medical illness, and students who are out in the heat at peak heat times," Collins said.
Symptoms range from mild headaches, cramping, lightheadedness, or dizziness. More extreme heat stroke can lead to vomiting, severe weakness, and migraines. Collins recommends seeking medical care if any symptoms persist after intaking fluids and resting.
The highest temperatures in the day tend to peak around the early evening in Seattle, a contrast to many other parts of the United States. Collins suggests that students make sure to drink plenty of fluids and stay inside during these peak heat hours to remain safe.
The summer can be a time to enjoy the warmth and beauty of the Pacific Northwest, however, practicing moderation is important. Additionally, staying mindful of climate change trends can put heat waves in a broader perspective.
Reach reporter Carl Myers at news@dailyuw.com. Twitter: @Carl_walks_home
Like what you're reading? Support high-quality student journalism bydonating here.