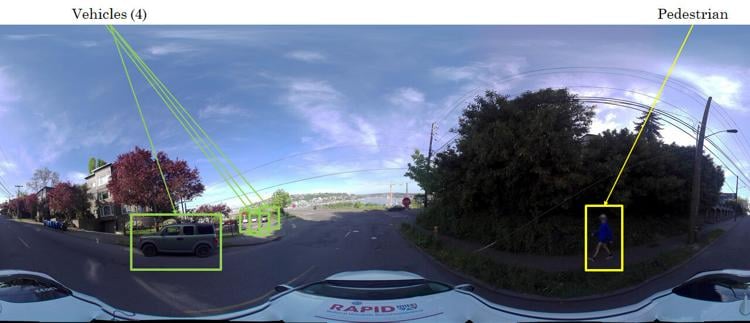 In an attempt to slow the spread of COVID-19 in Seattle, researchers from the UW started scanning the city streets in May to document how people were responding to movement restrictions. Funded by the National Science Foundation, researchers hope to learn what businesses are open and accepting customers, how many people are outside in general, and how many of them are wearing masks. 
Now, the team continues to collect images of Seattle's response to the pandemic. According to UW News, researchers hope that the dataset will demonstrate community resilience and that it will aid in preparation for future disasters or pandemics. 
According to Joseph Wartman, co-lead researcher and civil & environmental engineering professor, the original goal of the project was to develop a dataset that provides information on how businesses, transportation systems, and other community assets fare in times of crisis. 
Researchers wanted to discover how recovery varies based on a community's resources, and were interested in the results that came about the relaxation of "shelter-in-place" policy. 
The project involves the UW team driving a car with a top camera — similar to that of Google Street View — through a Seattle route that takes between eight and 11 hours to drive. Their schedule is consistent, driving on Fridays and Sundays to examine the weekday versus the weekend images. The camera takes photos of different areas of the city, including schools, parks, hospitals, restaurants, and a vast array of neighborhood settings.
Currently, the team is conducting longitudinal "street view" surveys in a cross-section of Seattle. There's a 100-mile sampling route which is studied every two to three weeks and after major policy changes, according to Wartman. 
"We wanted the route to capture different aspects of the city — such as restaurants, hospitals, schools, parks and museums — and also make sure we had an equal representation across a variety of neighborhoods," co-lead researcher Scott Miles said to the UW News. 
During each trip, tens of thousands of photos are collected. The dataset is then examined by an algorithm that identifies objects like cars and whether or not people are physically distancing. 
"The assessments have been made by counting, both manually/visually, and with some of the AI algorithm 'metrics' such as number of people on street, car and bus and truck counts, parked cars, businesses opened or closed,"  Wartman said in an email.
Promising discoveries were made. Some businesses appear to have reopened, while some have been forced to close permanently, evidenced by closing signs and farewell letters discovered by the team, according to Wartman. 
The project will significantly aid in analyzing Seattle's recovery, "by identifying parts of the city that are in great need, for example, where small businesses are struggling," Wartman said. "Also, the surveys may be used by policymakers to understand the current status of the region, support decision making, and inform recovery strategies." 
However, researchers cannot currently make conclusions about how many people have responded to mask recommendations and which populations need more resources, Wartman noted. It's too early to draw any conclusions from the data.
Planning for future pandemics is just as significant.
"People talk about this as a 100-year pandemic, because the last major pandemic was in 1918," Errett said to UW News. "Now conditions are much different — we have increased population density, climate change and more. I don't think we're going to be waiting another hundred years. So whatever we can do to learn from this experience will help us develop better policies and plans for the future." 
Reach contributing writer Amina Khan at news@dailyuw.com. Twitter: @AminaKh27269580
Like what you're reading? Support high-quality student journalism by donating here.