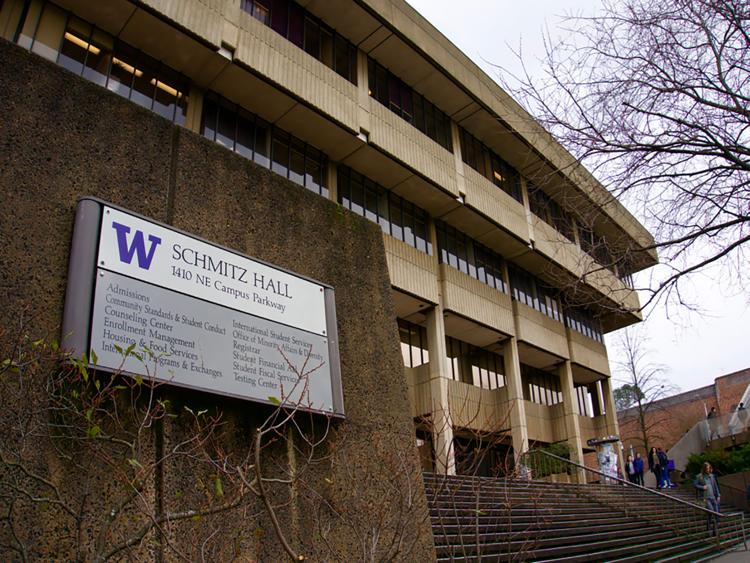 State legislators are discussing a bill that would require all public universities in Washington state to utilize the same admissions application.
HB 2514 would work with the six public universities in Washington to move onto one pre-existing application platform, such as the Common App or Coalition App. Private Washington universities may choose to opt in to this process.
Lt. Gov. Cyrus Habib requested this bill after speaking with high school students involved in college readiness programs, in which he observed various barriers affecting these students, who are often future first-generation college-goers.
"Our goal should be to make it as easy and seamless process as possible for students to consider attending, and hopefully attend, a college or university in our state," Habib said.
The UW currently uses the Coalition App, but the other colleges were either unwilling or unable to join that platform, Habib said. In a working agreement, the UW would join a common app with the other five colleges, in addition to still staying on the Coalition App.
Under the current system, a prospective college student typically completes multiple application forms to apply for more than one Washington university. For example, a student eligible for an application fee waiver needs to fill out the appropriate forms separately for each college.
The goal of legislators is to reduce the amount of paperwork and redundancy involved in the admissions process. From working with students and looking at "best practices nationally," Habib said the approval of the measure would ultimately make students more likely to attend college.
"Non-financial barriers can be as significant, if not more significant, than financial ones," Habib said. "If you have no one in your family who's gone to college before, if you are someone who has to work to support your family as well, which is quite common … then you know, time is valuable."
Among these barriers, Habib said, is the lack of access to college readiness or counseling resources, such as tutors and mentors.
State Rep. Javier Valdez, a Democrat whose district includes part of the UW, is sponsoring the bill to make the application process easier for students from lower-income or underrepresented communities.
"Anything we can do to help students reduce their costs and reduce potential barriers and applying for college … it's a good thing," Valdez said.
Legislators have introduced other bills that will minimize ambiguity in the college application process. Another (HB 2513) would look to limit debt collection practices by universities. For example, if passed, universities could not withhold transcripts or place registration holds on students who have non-academic fees or debts.
Meanwhile, HB 2289 aims to increase tuition transparency by providing resources to help prospective college students better understand their financial aid offers and options. This bill would create an online calculator tool that would allow families to estimate the amount of financial aid they would receive.
"These are all the ties of all things that just create frustration and friction in this system," Habib said. "This is a state higher ed system. If the universities are not fixing these things on their own, it's on us to engage with them, but ultimately to move forward and fix these problems."
The next step for Habib's common app bill is the House Appropriations Committee after passing the higher ed panel nearly unanimously.
Reach reporter Annika Prom at news@dailyuw.com. Twitter: @AnnikaProm
Like what you're reading? Support high-quality student journalism by donating here.