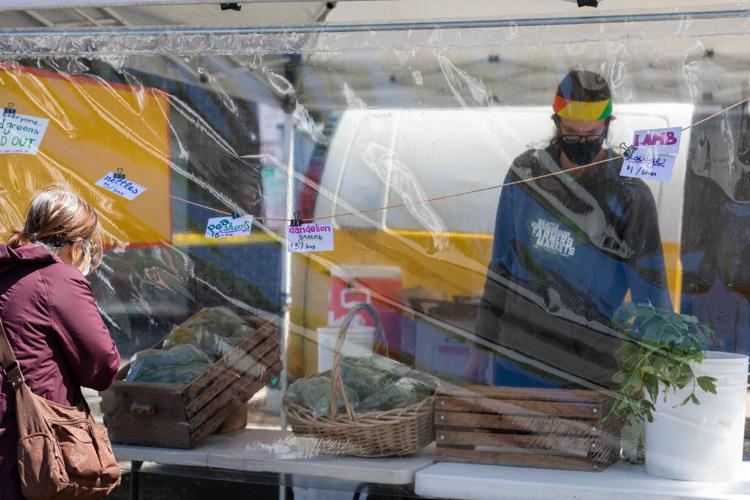 Researchers from UW, WSU, and Tacoma Community College have created an ongoing survey to evaluate how the COVID-19 outbreak has affected economic and food security among Washington residents. 
The severity of the pandemic has presented a strain on food access across the nation as more shutdowns give rise to unemployment and financial instability. Before the outbreak, data from the U.S. Department of Agriculture in 2016–2018 estimated that 10.3% of the Washington state population had low or very low food security, nearly on par with national averages of 11.7%. 
During the pandemic, the U.S. Census Bureau and five federal agencies conducted the Pulse national survey to sample residents across the country. Data collection for the Pulse Survey began April 23 and collected information for 90 days, with the results to be released on a weekly basis, and asked individuals about their employment standings, access to healthcare, spending behaviors, food and housing security, physical and mental health, and educational disruptions. 
According to these findings, food insecurity rates rose to 18.6% in Washington state alone during the pandemic.
For Washington state, UW's survey further expands on these areas of concern with additional topics like diet quality, changes in food spending, and more. 
"We are targeting low-income populations, in particular: those most impacted by the COVID-19 shutdowns are newly unemployed or underemployed, and experiencing trouble accessing food," Dr. Chelsea Rose, one of the research coordinators of the survey, said. "The goal was to examine whether certain demographics or industries have been hit harder by the pandemic."
As the pandemic unfolds, data on individual welfare becomes crucial in supporting local, state, and national operations. Rose emphasized the importance of measuring individual-level data for informed decisions regarding Washington state relief, saying that "local, state, and federal measures to mitigate the dietary and health consequences of COVID-19 have little individual-level data to inform their decision-making." 
"The information gathered by this survey seeks to provide insights to WA State agencies trying to respond to rapid-scale alterations in the food system and in food demand to ultimately inform WA State relief efforts, especially in regard to those populations hardest hit by the pandemic," Rose said.
Health figures from the UW's department of epidemiology and department of environment and occupational health sciences, WSU's department of community and economic development, and TCC's division of health, business, and professional services have contributed to the creation and delivery of the online survey. 
The survey will remain open for Washington residents until July 31. On average, it takes 20–30 minutes to complete. The survey asks brief questions related to changes in one's health, food shopping behaviors, and economic needs.  
The online survey is available in Spanish, broadening accessibility for Spanish-speaking populations in Washington.
Reach reporter Kenny Ly at news@dailyuw.com. Twitter: @ken12318323
Like what you're reading? Support high-quality student journalism by donating here.