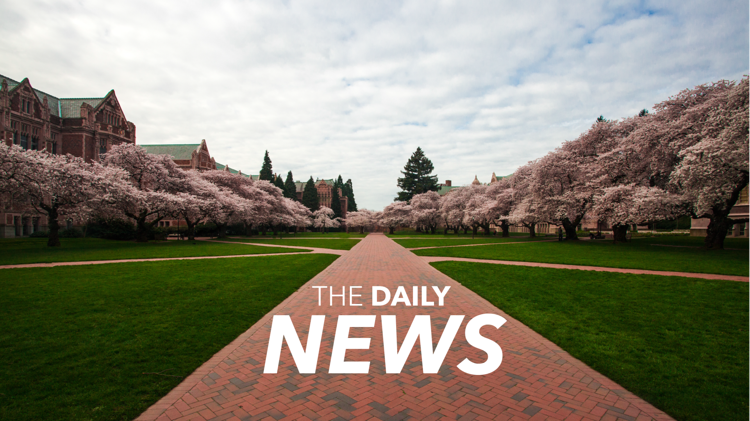 An online petition to reduce tuition fees as the UW goes online for all of spring quarter due to the novel coronavirus has drawn over 5,000 signatures in the 19 hours since launching.
More than 8,000 had signed on, as of 12:40 p.m. Friday.
Students are arguing that with no in-person classes and many resources being closed in line with social distancing guidelines, they should not have to pay as much in fees since they can't take advantage of them. The petition cites labs, facilities, and "valuable face to face guidance" as amenities students will no longer be able to fully utilize in remote instruction.
"We believe that these are essential factors of the university learning experience, and therefore, in their absence we are seeking a partial monetary refund for the spring 2020 quarter," the petition, posted Wednesday evening by Lauren Na, reads. "We believe that these are valuable hundreds of hours we are missing out on being at the school physically."
The petition also notes many students will not be able to work as much both on and off campus as hours may be reduced in university-sanctioned jobs and many restaurants in the U-District are either closed or on extremely reduced staff since the governor's order limiting restaurants to takeout and delivery only.
After President Ana Mari Cauce's March 18 announcement moving all of spring quarter online, UW spokesperson Victor Balta said "tuition will not be affected." The university did not immediately respond to a request for comment specifically related to the petition.
Na adds that the university's move to suspend in-person classes was a "smart, logical decision in consideration of the health of all students and faculty."
Students in need of emergency aid because of unexpected financial hardships, the university notes, can apply online. Cauce added in her campus-wide message that the shift will not affect financial aid.
The university says that it would cost a first-year, in-state student $28,732 to attend the UW this school year, and more than $55,000 if the student is a non-Washington resident. This includes a $210 fee for facilities renovation, $252 for the U-Pass, and $96 for the IMA, which is closed until further notice, per year. In total, annual student fees are over $1,400.
Another online petition earlier this month to close campus right as confirmed cases of the coronavirus were first hitting Seattle drew 5,000 signatures in just three hours.
Reach News Editor Jake Goldstein-Street at news@dailyuw.com. Twitter: @GoldsteinStreet
Like what you're reading? Support high-quality student journalism by donating here.