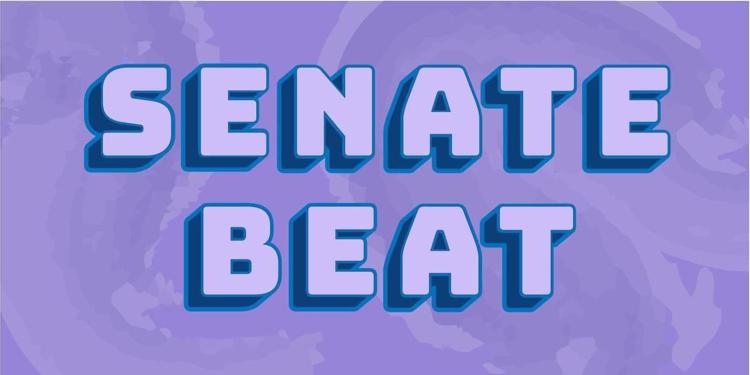 At its Nov. 26 meeting, the student Senate was joined by the mental health task force, which is currently exploring how the UW could restructure its entire mental health system. 
The task force is comprised of Services and Activities Fee Committee chair Jeremy Moon, director of the Counseling Center Natacha Foo Kune, and Meghann Gerber, the associate director of mental health services at Hall Health. 
Gerber began by explaining that students at the UW, along with universities across the country, are facing a significant increase in mental health issues, and are requesting more services to address them. 
"It's a little bit alarming, because nobody has figured it out," Gerber said.
According to Gerber, 38% of UW students report having at least one significant mental health problem, and emotional distress was cited as the top reason for students who dropped out. 
The task force has identified major concerns among students, including a confusion about what resources are available, limited resources, long wait times, and an inability to set up regular, long-term counseling sessions. 
Additionally, the task force acknowledged that the system benefits students who have higher motivation to seek help; a major issue considering how mental health issues often decrease students' motivations.
Kune noted that the typical student seen by UW counselors has less severe mental health issues, higher motivation, and easier access to insurance and transportation.
In addition to restructuring and consolidating current resources, the task force is focusing largely on culture. While the task force may not be able to change the many stigmas that exist within students' different cultural backgrounds, they are able to change campus culture.
"UW cares a lot about being a top university, and some of that is awesome," Gerber said. "But there's a cost to that."
Kune expressed a need to train professors and TAs to deal with mental health issues students may face, and to encourage professors to create spaces where students feel comfortable being open and vulnerable with their experiences.
The task force also noted the need for a more diverse counseling staff that reflects the demographics of the UW and may be able to bring in a broader understanding of different identities. Fighting against discrimination and microaggressions on campus may be another way to battle mental health issues, according to Kune.
The task force is still looking for feedback regarding student experiences with mental health and resources on campus. They encouraged students to email questions and comments to wellbeing@uw.edu. Students interested in being contacted for further input can also register through the task force's online survey. 
Other notes
The task force researching the potential for an Office of Inclusive Design (OID) presented to the student senate, asking that students provide input on the OID at their online testimonial form. 
Assistant director of the ASUW Student Disability Commission Camille Hattwig reminded the senate of the importance of the OID, as the more than 1,000 RSOs on campus currently have to foot the bill for their own accommodations. Hattwig explained that ASL interpreters run about $150/hour. She also noted that ASUW's documents and records are currently inaccessible for those who use screen readers.
ASUW will host its annual "Huskies on the Hill" event Jan. 31. Students will bus down to Olympia to lobby lawmakers on issues included in the ASUW Legislative Agenda. The event is free and open to students regardless of previous experience, although students are required to register. 
Director of legislative affairs Spencer Lively noted that the event is an opportunity for students to share personal stories and student perspectives with their representatives.
Starting winter quarter, ASUW will host weekly workshops to help students write legislation. Meetings will be held in HUB 121H. Times are to be determined.
Speaker Clara Coyote noted that students who are not senators can also write legislation, although it must be co-sponsored by a senator. 
Reach News Editor Claudia Yaw at news@dailyuw.com. Twitter: @YawClaudia
Like what you're reading? Support high-quality student journalism by donating here.