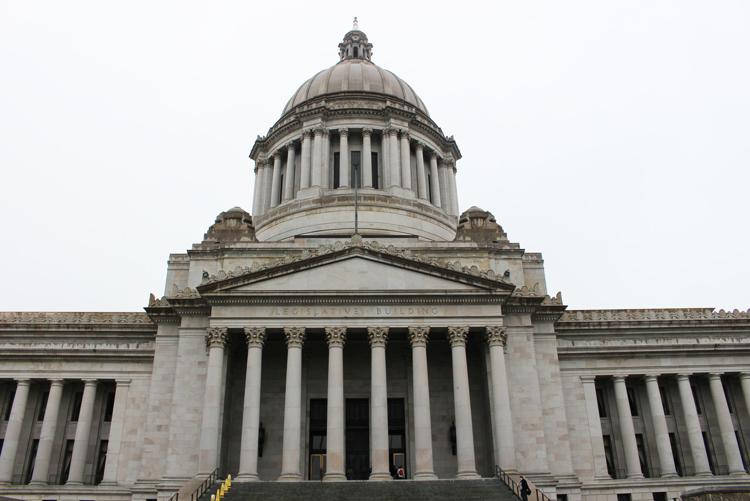 Public health professor and state rep. Gerry Pollet (D-Seattle) plans to push for increased transparency surrounding sexual misconduct committed by employees at Higher Education Institutions (HEI) in the 2020 legislative session. 
According to the Seattle Times, despite the fact colleges are required to investigate sexual assault, school officials have precedent over what information becomes available to the students, public, and police. Institutions are also not legally required to share such incidents with other schools. 
"We hope to put an end to that and ensure that the results of an investigation don't just stay in the personal file hidden away," Pollet said. 
This was called into question at the UW in 2017 after the senior associate athletic director, Roy Shick, sexually assaulted a volleyball player after offering her a ride in his truck. The UW limited the disclosure of the incident to a small group of athletic department officials. Following the victim's wishes, the police were not notified, Shick faced minimal consequences.
According to university spokesperson Victor Balta, the university conducted their own investigation and found Shick "ineligible for rehire." Shick resigned, and with no charges made, less than a year later, he was able to quietly leave his position at the UW and move to a new school, Grand Canyon University.
Although Pollet's bill could prevent this from happening again, Title IX coordinator Valery Richardson told The Daily that his bill is still in a preliminary stage with quite a bit of discussion underway. 
Joe Dacca, director at the UW Office of State Relations, addressed the issues that still needed to be worked out within the bill. Dacca explained that tackling this issue is easy on its face but can get tricky as it is a top priority to protect the survivors and put their needs first.
"We don't want people who have committed these crimes to be working with students in the future but we also need to protect the identity of the victims as well as abide by due process," Dacca said. 
Pollet explained that protocol in Washington's higher education institutions (HEIs) ultimately leaves the decision to disclose the behavior up to the perpetrator, not the victim. 
"Current practice is that investigators must get the 'OK' from the perpetrator in order to disclose information to any future job," Pollet said.
The reason being, Pollet explained, is if schools do disclose, they open themselves up for a legal lawsuit. 
Some HEIs have already done away with this practice despite the current legislation.
According to Pollet, Western Washington University has a long-established practice of refusing to disclose sexual misconduct investigation findings unless the perpetrator gives their OK. However, Western has recently decided to do away with this altogether.
"This was based on very poor legal advice," Pollet said. "The president of Western Washington University, Sabah Randhawa met with me a couple months ago and said we're not even going to wait for legislation. We are ending this practice whether or not our legal counsel says they want to take a conservative standpoint to avoid any legal liability."    
When asked if he thinks this proposal will actually make it to bill status, he emphasized the need to make changes across the board for the survivors. 
"Maybe I am foolishly optimistic, I believe we've got a lot of support and momentum for doing it," Pollet said. "What is so sad is that it has taken suffering by victims who have had to become publicly known to get us to the point where we can change the system. We owe that to the victims who came forward and exposed how really horrible our system is right now."
To ensure accuracy and draft a bill that addresses these issues, there has been a great deal of collaboration within all higher education institutions of Washington, including the UW, Western, Central, WSU, and Evergreen College.
Pollet plans on introducing the bill in the 2020 legislative session, which begins in January. Its chances in the Legislature are unclear.
"The bill would allow us to increase transparency and demonstrate that as an institution we take these matters seriously, and lastly, that there are repercussions to employees and they will be held accountable if they are found responsible for these behaviors,"  Richardson said. "It's powerful, in terms of walking our talk."
Reach Beth Cassidy Contributing writer at news@dailyuw.com. Twitter: @_BethCassidy_
Like what you're reading? Support high-quality student journalism by donating here.
Editor's note: An earlier version of this article stated that Roy Shick was not investigated. While the UWPD did not investigate the assault allegations, the university did, in fact, conduct its own investigation which found Shick "ineligible for rehire." This article has been updated to reflect this fact.