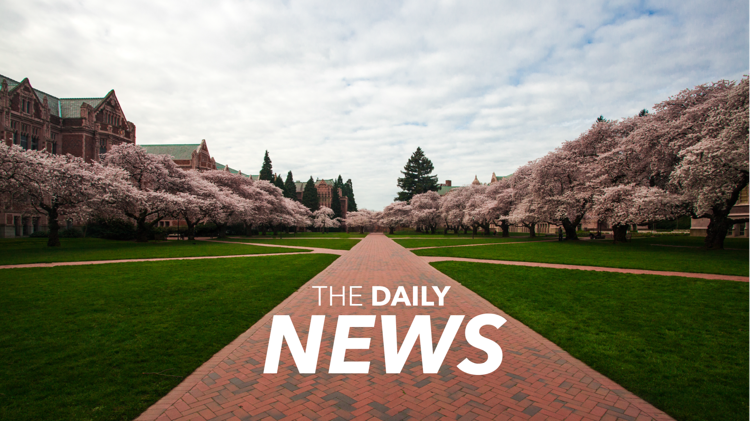 A sold-out crowd filed into the pews at University Temple United Methodist Church on Monday evening to hear Vox media co-founder Ezra Klein give a talk on his new book, "Why We're Polarized."
Klein began writing what eventually became "Why We're Polarized" nearly six years ago. The project began as a book about the policymaking process in Washington, D.C., but it was put on hold when Klein spearheaded Vox. 
And then Donald Trump was elected president. 
"I felt like the set of understandings and models and frameworks I had for how politics functioned in the era of [former President] Barack Obama, and even [former President] George W. Bush, was insufficient," Klein said. 
In "Why We're Polarized," Klein sets out to create a new set of models of understanding that help explain how our politics can create both former President Obama and then President Trump immediately after. He seeks out to explain the root causes of America's political divisions and how partisan identity is fueling the polarization. 
Polarization in and of itself is not necessarily a bad thing, Klein argued. It simply means split between two poles. However, he said that the specific configuration of our polarized political parties is causing the system to break down. 
"You need very high levels of consensus to get any big things done and in a period of polarized political parties, you cannot get that consensus," Klein said, arguing that our current polarized system can make bipartisanship irrational. 
Klein used Sen. Mitt Romney as an example of our polarized parties preventing bipartisan coordination from occurring. He noted how Romney is facing significant retaliation for his vote to convict President Trump during the Senate's impeachment trial. 
"The Republican Party of Louisiana, which declined to censure David Duke when he ran, just voted to censure Mitt Romney," he said. 
Identity is one reason there is an incentive to punish those who defect from the political tribe. The political parties have polarized not just by ideology, but also by race and religion, making political identity much more salient. 
In addition to the parties sorting by these factors, migration patterns are also significantly changing in America today. Klein argued that this demographic change causes a lot of concern for some people, who then tend to double down on their own identities. 
"Identity activates under threat," Klein said. 
If the system remains polarized and no mechanism is found to allow either party to actually govern, Klein argued, the United States could be heading down a dangerous road. 
He emphasized that there is no way to tell how things will play out. The country could be heading into a prolonged period of time where Democrats hold large public majorities, but Republicans hold virtually all levers of power due to the unrepresentative structures of government like the Senate and the Electoral College — leading to a legitimacy crisis. 
But the United States could also be in a 10 year transition period of demographic changes that restructure American politics. In this scenario, demographic changes turn Texas blue and alter the population so much that Democrats gain power and the Republican Party has to reconfigure to remain competitive. Rather than Klein's polarization based analysis, this would require a new system to analyze American politics due to critical structural changes. 
"The underlying tectonic plates of American politics are always shifting and things will change," Klein said.
Reach reporter Thomas Newman at news@dailyuw.com. Twitter: @thomasn456
Like what you're reading? Support high-quality student journalism by donating here.