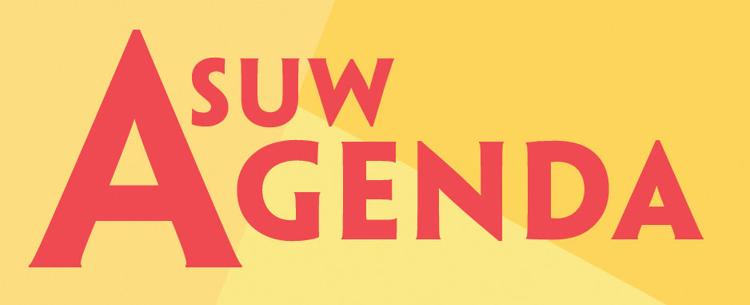 The ASUW Board of Directors (BOD) convened for their first meeting of winter quarter Thursday, Jan. 9. 
Office of Inclusive Design
Most of the evening centered around a presentation by the Office of Inclusive Design (OID) Task Force, outlining the groundwork laid for setting up a new office within ASUW to help make events and policies accessible to disabled and "nontraditional students."
"Nontraditional students" refers to those who are not disabled, but face issues in accessibility, including student-parents and commuters. 
The BOD was joined by Christine Lew, Camille Hattwig, Grady Thompson, and Ashley Cowan D'Ambrosio, all current or former members of the Student Disability Commission (SDC). Lew, Hattwig, and Thompson are all members of the OID Task Force, and D'Ambrosio oversaw the team's work in her role as director of the SDC last year. 
 The Office of Inclusive Design was proposed in a student senate bill by Hattwig in January 2019 and was passed by the senate and the BOD the following month, establishing the task force.
Currently, the UW and ASUW utilize an accommodation model that requires students to request accommodations 10 days in advance of an event. 
"There's a lot of research that shows that the process is inherently flawed, and it's also very expensive and cumbersome," D'Ambrosio said. "It also doesn't cover non-traditional students. There's nothing we can do. They just can't access [events]. And we just accept that's the truth."
Such accommodations include ASL interpretation, physical accessibility, and remote access for students who are unable to physically attend.
The OID is intended to operate in a currently-unfilled niche of event planning. Currently, RSOs that require accommodations must put in a funding request, then go to the Disability Services Office (DSO), the UW office that receives, coordinates, and fulfills requests, and get accommodations through them. 
"Rather than that happening, they're going to come to the OID, they're going to get funding from us to cover it, and then we're going to help facilitate between DSO and whoever's putting on the event to coordinate an ASL interpreter, for example," Hattwig said. "We hope to be far more involved in the event planning process. Hopefully, if any requests for accommodations come in, we'll be ready for them."
The ideal, Hattwig continued, is that events are "preemptively universally designed, so that nobody requires any accommodations." 
The current plan for the OID includes three paid members: the director, the event coordinator, and the accessibility coordinator. The director would provide internal structure and direction and would liaise with the Student Activities Office, ASUW, and other parties to ensure strong professional relationships. 
The accessibility coordinator would develop accessible policies and practices for the ASUW and would work with the ASUW to ensure that those policies are enacted.
The event coordinator would work with RSOs and ASUW entities in planning and advertising accessible events and processing funding requests for accommodations. 
Passed legislation
The passed legislation fell into one of two categories: appropriations and appointments. 
Board Bills 2.29 and 2.36 appoint Jennette Kachmar to the College of Engineering's Student Advisory Council and the Faculty Council on Faculty Affairs, respectively. 

Board Bill 2.30 appoints Esaac Mazengia to the College of the Environment's Student Advisory Council.

Board Bill 2.31 appoints Evan Eggerud to the College of Arts and Sciences' Student Advisory Council.

Board Bills 2.32 and 2.33 appoint Alessandra Stancin to the Faculty Council on Teaching and Learning and the Faculty Council on Women in Academia, respectively.

Board Bill 2.34 appoints Takunda Masike to the Faculty Council on Research. 

Board Bill 2.35 appoints Kathryn Karcher to the Advisory Committee on Student Conduct.

Board Bill 3.21 appropriates $1,500 for the Black Student Union's event, Legacy Soiree, to be held Feb. 2.

Board Bill 3.22 appropriates $3,000 for the Khmer Student Association's event, Khmer New Year Show 2020, to be held May 23. 

Board Bill 3.23 appropriates $3,000 for the Indonesian Student Association's event, Keraton: Indonesian Festival 2020, to be held May 2. 

Board Bill 3.24 appropriates $2,000 for the African Student Association's event, Afro-Caribbean Night, to be held April 18.
Other notes
Reach reporter Matthew Hipolito at news@dailyuw.com. Twitter: @hipolmat
Like what you're reading? Support high-quality student journalism by donating here.