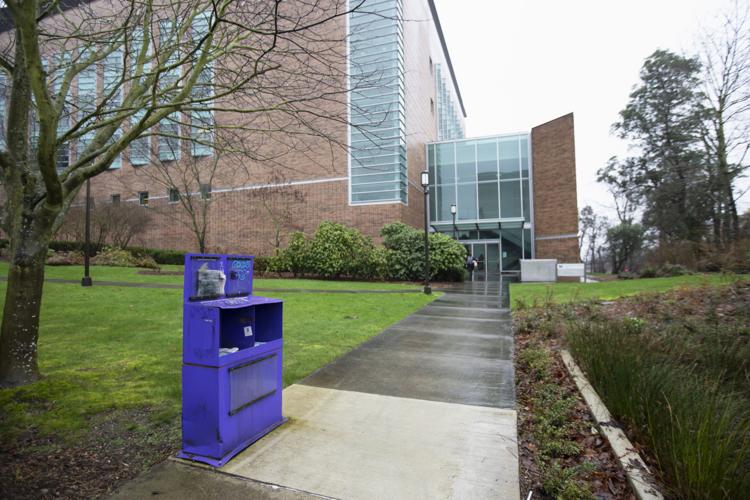 A first-year law student has been directed to self-isolate by their health care provider out of suspicion they may have the novel coronavirus, according to a message from School of Law dean Mario Barnes.
"The student's healthcare team reports that according to CDC guidelines, the student currently does not warrant testing," the email reads. "As a result, we do not know with certainty whether the student has coronavirus."
To be tested, a patient's physician or health care provider has to order it based on guidance from local and federal health officials, according to UW Medicine. People cannot refer themselves for testing. Keith Jerome, who leads the virology division of the UW School of Medicine department of laboratory medicine, noted that people with more mild symptoms should not get tested so as to not strain the limited resources locally.
The student is receiving care and will stay out of public for the next 14 days. Following protocol, the illness has been reported to UW Environmental Health & Safety.
The news comes as the Washington state Department of Health said there are 70 confirmed cases of coronavirus Thursday and 10 deaths.
There are still no confirmed coronavirus cases in the UW community. Four people have been screened for the virus, but all tested negative.
King County health officials released guidance Wednesday not recommending full school closures unless there is a confirmed case in the school amid an online petition to close campus drawing more than 24,000 signatures, as of 11 a.m. Thursday.
"We should be conducting remote classes by using Panopto out of an abundance of caution," another first-year law school student said on the condition of anonymity.
Barnes says that the UW facilities team is disinfecting and doing expanded cleanings of all public areas and restrooms.
The UW recommends that if someone is feeling sick, they should stay home and not show up at their healthcare provider without calling first. Students can contact Hall Health and staff and faculty can reach out to their healthcare provider or a UW Medicine facility.
"We will make every effort to accommodate students who choose to self-isolate," the message from Barnes reads. "Students will be treated as if they are experiencing a health issue that keeps them from attending class; no doctor's note is needed."
The state insurance commissioner also issued an emergency order Thursday directing insurers to test patients who meet the criteria for testing free of deductibles and co-payments.
Reach News Editor Jake Goldstein-Street at news@dailyuw.com. Twitter: @GoldsteinStreet
Like what you're reading? Support high-quality student journalism by donating here.