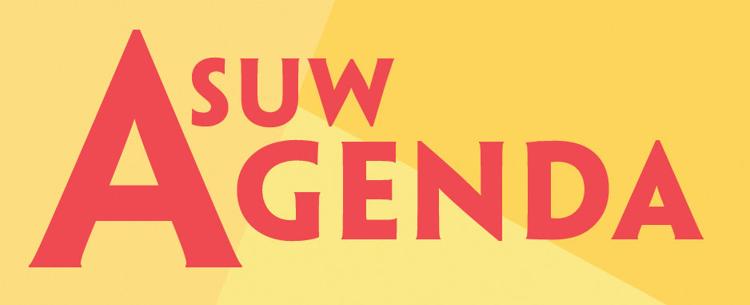 Flanked by a group of international students, the ASUW Board of Directors (BOD) held a spirited debate on a new proposal to consider the creation of a new commission to help support international students at their Oct. 17 meeting.
The BOD focused on Board Bill 4.06, "An Act to Establish a Task Force for the creation of an International Student Commission." The bill, submitted by the ASUW director of internal policy, Cooper Robertson, acknowledged that despite international students comprising significant portions of UW's graduate and undergraduate students, the ASUW had no committee to support these students.
ASUW Student Senate speaker, Clara Coyote, said many people "believe ASUW as it stands right now does not represent the specific needs and voices of international students, because we are overwhelmingly domestic students."
Many students involved in ASUW say that the senate must comprehensively represent international student perspectives, considering that students from other countries face a unique set of challenges including language barriers and cultural norms.
"This is a need, and this is a clear need, it's something that has been felt for a while now … when I ran for speaker, I made it a major tenant of my campaign to see this happen," Coyote said. 
ASUW has many student commissions that advocate for the interests of various student communities at the UW, but there is not one specifically for international students currently. 
Some ASUW leaders are hoping to create a task force that would allow the creation of an official international student commission. The senate also has protected seats, or seats guaranteed to be filled by a member of a specific group, to "ensure that an array of communities are represented in discussions about the future of UW". Currently, there are no protected seats for international students, though this is also a desired goal.
Because international students often face complex problems involving visas, the immigration process, and the law, Robertson continued, asking the Asian Student Commission ⁠— already the largest ASUW commission in terms of constituency — to take on the additional burden of assisting international students is unfair. 
The bill immediately sparked intense discussion, mostly related to the size and scope of the proposed commission. 
"I have a few issues with this," Sahra Ibrahim, ASUW director of diversity efforts, said. "'International students' is so broad. This includes includes literally every country that's not America. The constituency is too big to handle and have exact representation for because a student who is an international student from Senegal isn't going to have the same experience as an international student from Korea."
The question of whether the proposed commission could adequately understand and support such a diverse group was key. This issue, assistant director of student activities Rene Singleton said, had been faced by a previous iteration of the International Students Commission. 
That commission, she said, disbanded in the early 1980s partially because they had difficulty serving the diverse group of international students. 
"If you're going to explore this, you just need to make sure that you can accommodate all the needs that you're hearing from different people that are even here today, because everybody's coming from everywhere," Singleton said. "That is a question I would encourage you guys to ask: Is the format for commissions big enough, good enough, or appropriate enough for the 21st century?" 
The commission's focus aside, BOD members also questioned whether students could be trained to handle the complex legal matters that international students often face. Ibrahim in particular expressed concern at the prospect of fellow students dealing with issues regarding another student's immigration status. 
One speaker worried about the issue of immigration was Dan Zhu, an international student at the UW for 10 years now and assistant director at the Center for International Relations & Cultural Leadership Exchange (CIRCLE). CIRCLE is a newly-formed UW program that provides resources and support for international students. 
"I don't think the commission, if I'm allowed to speak for that, is allowed to really handle visa issues and immigration issues," Zhu said. "For example, Student Legal Services actually just hired a new co-director who's really focused in on that. One of the biggest issues is that why does it take so long to even advocate for that position to exist? This is where I believe ASUW works, as the advocacy for students."
Many international students came forward to share their own experiences with resources on campus. 
One member of the gallery, an international student from Mexico, spoke about how international students were diverse not just in their countries of origin, but in their racial, gender, and sexual identities. They expressed concern that, despite newly-founded resources for international students, their unique combinations of identities could make it difficult to serve them. 
Some board members felt the bill was rushed and that many conversations that could have answered some of these questions had not taken place. Although there was general agreement that action on the issue was required, the bill was tabled until the Oct. 24 meeting.
Despite lingering doubts about the specifics of the bill, Robertson still urged the BOD to move quickly, as ASUW bylaws require that task forces to establish commissions be established by the end of fall quarter.  
"This is what we need to do this year," Robertson said. "I understand that it may not be what everyone wants to focus on this year, but this is something that has to happen, because we are failing our students. We're failing our students. And it's unacceptable. It breaks my heart."
The conversation then turned to another bill submitted by Robertson, Board Bill 4.07, which was intended to set a standard for communications by requiring that BOD members "acknowledge and respond to all forms of communication" within an unspecified number of business days, which was tabled indefinitely. 
The last bill on the docket was Board Bill 3.05, which allocated $400 for the purchase of new equipment for Rainy Dawg Radio. The bill passed unanimously.
Yash Sinha, chair of the Student Technology Fee (STF) Committee, joined the BOD for a discussion about the STF's plans for the fiscal year which include increased transparency, more representation within the STF Committee for students from ASUW, GPSS, and the student body at large, and more outreach. 
The BOD was also joined by Spencer Lively, the ASUW director of legislative affairs, to speak to the progress made at the latest Washington Student Association (WSA) general assembly meeting Oct. 12-13 at Western Washington University. The WSA is an advocacy group for all of Washington state's postsecondary students.
The general assembly is where the WSA defines their legislative agenda and handles other business for the association. This year, the topics discussed included expanding benefits for student workers, the extension of the state funding programs set to lapse, the redefinition of third-degree rape to a lack of "affirmative consent," support for sexual assault survivors, and the changing of Columbus Day to Indigenous Peoples' Day at the state level. 
Reach contributing writer Matthew Hipolito at development@dailyuw.com and reporter Isobel Williamson at news@dailyuw.com. Twitter: @hipolmat and @IsobelW18
Like what you're reading? Support high-quality student journalism by donating here.