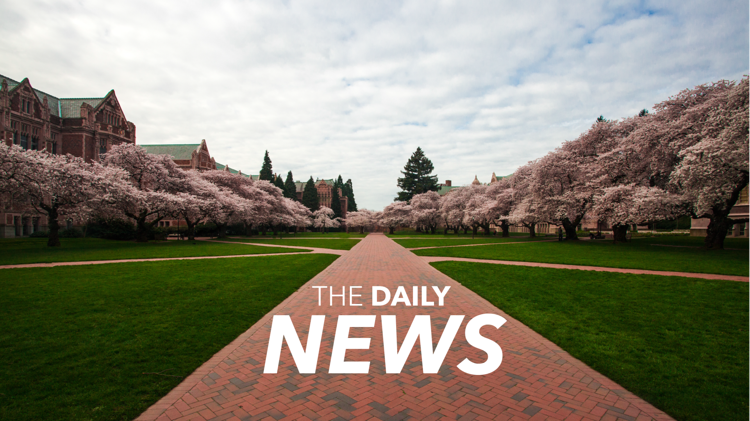 In response to the spread of novel coronavirus, UW study abroad programming to Italy was be suspended indefinitely Monday.
Italy had more than 1,100 cases of the virus and 29 deaths as of Saturday, according to Italian health officials, the most in Europe.
Many other schools across the country, including Gonzaga University in Spokane, have suspended study abroad programs in Italy following a recommendation from the Centers for Disease Control and Prevention to avoid all nonessential travel. 
The UW had nearly 100 students in Italy this quarter, most of them in Rome as a part of faculty-led programs, according to an email sent to students and faculty Saturday obtained by The Daily.
"Winter quarter students will be able to complete coursework remotely. Spring break programs are also suspended," the email reads. "The University strongly encourages students to return home as soon as possible."
There are also "fewer than 5 independent learning students" currently in Italy, according to UW spokesperson Victor Balta. Those students will be offered the option of completing the travel waiver process to remain in Italy. 
Since it may take time to arrange travel back, students in Italy can remain in their current housing while they make departure arrangements. Balta said in an email that "UW Rome Center staff are ready and available to help."
Italy is one of three countries with student travel restrictions from the UW. The university announced in early February that faculty, staff, students, and other personnel cannot travel to China using university resources or in an official university capacity until further notice. And a travel waiver is required for students going to South Korea.
All other students currently studying abroad are advised by the UW to continue with their programs unless notified of a change.
"We suggest that you look into trip cancellation insurance and ensure that the policy covers cancellation due to pandemic," the UW Study Abroad Office website says.
The cancellation comes after the first American death stemming from coronavirus in King County was announced Saturday by local health officials.
The university has faced fears of coronavirus since four students were tested for the infection after returning from Wuhan, China, where the virus originated. They all tested negative for the infection, as originally expected, after being isolated.
No one in the UW community has been diagnosed with coronavirus. 
"The situation is moving quickly and we have been monitoring it and following CDC and State Department guidance every step of the way," Balta said.
In an information session Tuesday, the Study Abroad office confirmed that students returning from Rome are having their symptoms monitored daily in a two week long survey as part of the UW and King County's COVID-19 response. Some returning from Italy have also put themselves into self-quarantine to prevent the spread of the virus. 
So far, travel has not been restricted to other countries, although other programs may be put in jeopardy if the virus spreads. 
"We're waiting for new information to come in," Wolf Latsch, director of UW Study Abroad, said.
The office is working so that if trips are cancelled, students who planned to be abroad in the spring can still have housing needs and credits fulfilled. 
If students are heading abroad, they should prepare for potential screenings at airports and stay informed on developments as they occur.
Reporter Hope Morris contributed to this article.
Reach News Editor Jake Goldstein-Street at news@dailyuw.com. Twitter: @GoldsteinStreet
Like what you're reading? Support high-quality student journalism by donating here.