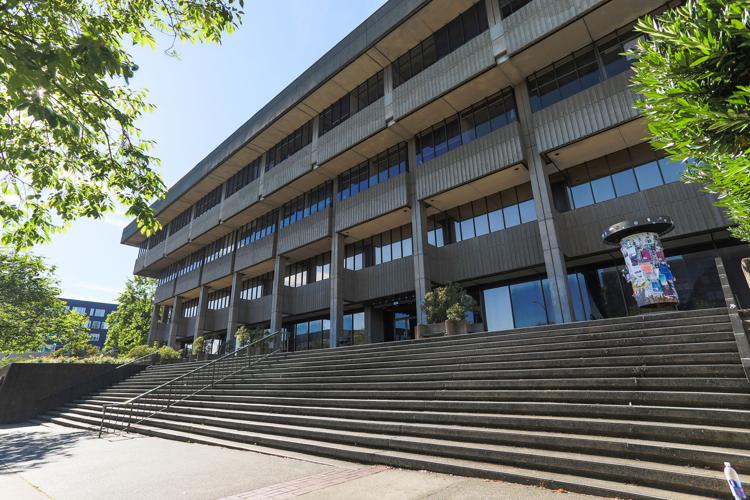 The opportunity to attend college is highly coveted by many students and is a dream for families across the country. But who is actually accepted to universities? 
Private universities like Harvard find themselves in a hotbed of controversy with arguments reaching as far as the Supreme Court. They center upon affirmative action: the ability for admissions counselors to consider factors other than an applicant's academics and test scores, including race.
As affirmative action is about to hit the Washington state ballots this November, what does diversity mean at the UW? How has the student population evolved over the years, and how could it be affected by admissions changes? 
Diversity at the UW
The white population in King County was recently found to be declining for the first time in a decade. However, at the UW, it's been declining for years, making room for growth in other minority populations. 
2011 marked the last year that whites made up over half of the student population. As of this year, they make up 40.3% of campus. The next largest groups are Asian Americans at 25.4% and international students at 17% of total enrolled students. 
While these two groups have grown significantly in the past few years, with the population of international students almost doubling since 2011, underrepresented minorities (URM) are still lacking on campus. Those among the underrepresented are Latinos, Southeast Asians, African Americans, Filipino, American Indian/Alaskan Natives, and Hawaiian/Pacific Islanders.
According to vice president for minority affairs and diversity, Rickey Hall, 2017 was a record year for URM enrollment: 15.7%. He credited recent progress to the Multicultural Outreach and Recruitment program which brings the message of a higher education to low-income and first-generation students at schools across the state. 
"[First-generation students] talk themselves out of even applying to college," Hall said. "[It's] the equivalent of going to another country." 
The struggle to attract URM students dates back to 1998 when I-200 was passed, banning affirmative action in the state of Washington. 
In the fall of 1999, when the UW stopped the admissions practice of affirmative action, URM freshman enrollment dropped from 8.8% to 5.6% of their class, according to the Office of Admissions. 
Hall noted that even though the policy wasn't the UW's choice, it still "sends a chilling message that [minorities] don't belong." 
In 2006, the UW started implementing a holistic review process to diversify the student body. The process includes both an academic and personal review of applicants, according to director of admissions Paul Seegert. 
The academic review looks at the rigor of a student's coursework along with their performance, grades and test scores. The personal review recognizes that first-generation and low-income students, among others, may face additional challenges. 
"We want context," Seegert said. "Things associated with barriers to an education doesn't affect a lot of applicants, but does affect some." 
Change on the horizon
This system may be subject to change in the upcoming year. 
Just last spring, the state Legislature brought Initiative 1000 (I-1000) to the floor, hoping to overturn the ban and restore affirmative action statewide. The initiative initially passed the Legislature and will be on the Nov. 5 ballot as Referendum 88. 
I-1000 also expands affirmative action to include sexual orientation, age, disability or veteran status. It has been supported by Gov. Jay Inslee and UW President Ana Mari Cauce, who described the UW in a position of "competitive disadvantage" with comparably prestigious schools who are allowed to use affirmative action.
It is unclear exactly how I-1000, if passed, would affect admissions. 
"We have some ideas," Seegert said. "[It] would be quite a process." 
As a public university, the UW is still subject to federal laws on affirmative action. If I-1000 were to pass, the UW would have to adopt a policy in line with these regulations, which include a ban on the use of racial quotas. 
However, Hall noted how affirmative action could help "bridge the gap" and bring more underrepresented minorities from middle-class backgrounds. The current holistic review process, by looking into socioeconomic status, can help bring students from lower-income neighborhoods to the UW but fails to reach those in the middle, according to Hall. 
This current review process "creates a mindset that every person of color is from a lower income background," Hall said. 
Ultimately, affirmative action and diversity aren't just about race: The university is committed to equity and inclusion beyond this as well. For example, affirmative action could help bring women into STEM and bring candidates from a variety of backgrounds into graduate and professional fields. 
"Diversity is really a counting of heads … what's more important is what happens when people get there," Hall said.  
Reach reporter Hope Morris at news@dailyuw.com Twitter: @hopexmorris 
Like what you're reading? Support high-quality student journalism by donating here.