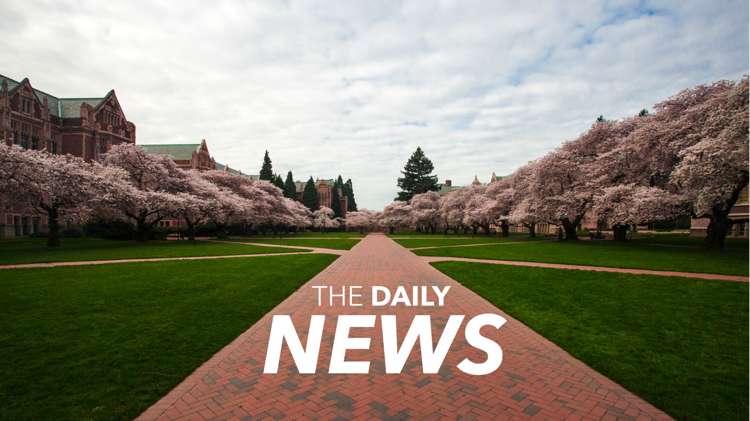 Tenured professor John Sahr was found to have engaged in "inappropriate conduct with two students, including a 17-year-old undergraduate" by the University Complaint Investigation and Resolution Office (UCIRO). The investigation that began in February found Sahr in violation of Executive Order 31, which prohibits sexual misconduct and harassment. 
According to UW spokesperson Victor Balta, a former student had contacted SafeCampus and UWPD in February.
Balta released a statement earlier today stating that in February of this year, the UW was made aware of allegations of sexual abuse of two students by a professor, including a 17-year-old student in the time between 2008 and 2010.
According to the statement, Sahr was placed on leave while the UCIRO investigated the allegations. 
Sahr was the interim director of the Robinson Center for Young Scholars from 2008 to 2010, during which the minor was an undergraduate. The Robinson Center college preparatory programs for gifted students offer admission to the UW for students as early as eighth grade.
Sahr is a tenured professor in the department of electrical and computer engineering (ECE), as well as an adjunct professor in Earth and space sciences and aeronautics and astronautics. 
Sahr was informed yesterday that he remains prohibited from coming to campus or engaging with students while the UCIRO prepares a report for Provost Mark Richards, who has the authority to initiate proceedings to terminate tenured faculty.
"Faculty Code requires that he remain employed during the adjudication process," Balta said in an email. "The adjudication process is very comprehensive, as it is rare and significant to consider removing tenure and terminating a tenured faculty member."
An email sent today to the ECE community stated that no evidence suggests that there are additional students, but recommends that student contact SafeCampus and its victim advocates if students feel that their safety or ability to do work has been compromised by Sahr at any point.
Sahr did not respond to a request for comment. Robinson Center Director Nancy Hertzog declined to comment. 
This is a developing story. This story was updated to include comments from Victor Balta at 6:45 p.m.
Reach Senior Investigations Reporter Manisha Jha at investigations@dailyuw.com. Twitter: @manishajha_