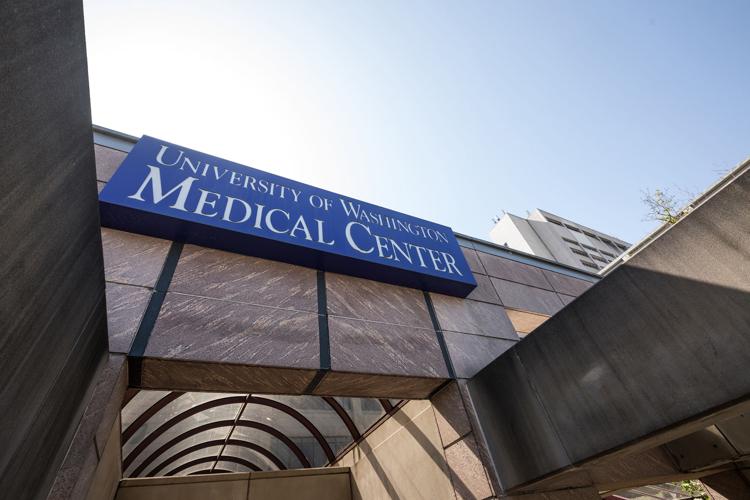 As the global COVID-19 vaccine race continues, UW microbiology professor Deborah Fuller and her team have developed a replicating RNA vaccine candidate that has shown promising results in a preclinical study.
Published July 20 in "Science Translational Medicine," the study was performed on both mice and nonhuman primates. 
Fuller said the ability to quickly induce immune responses, ideally after only one dose, is an important feature of an effective pandemic vaccine — a concept that was supported in the results of the study.
With a single immunization, this vaccine elicited antibody production and T cell responses in all animals. Antibodies interfere with protein spikes on the surface of SARS-CoV-2 — the virus that causes COVID-19 — and prevents them from infecting cells, while T cells can further clear infected cells from the body. 
Fuller said both types of responses are important in combating the virus, as it's not always known which type will be needed for protection when a new virus such as SARS-CoV-2 emerges.
The study also addressed the concern that high-risk groups, such as the elderly, are less likely to respond to vaccination. Not only was this vaccine effective in both young and old mice with a single dose, but the weaker immune responses of the very oldest animals were bolstered with an additional dose, Fuller said in a press conference.
Jesse Erasmus, a senior postdoctoral fellow of microbiology in Fuller's lab and the lead author of the study, said he had been working on this vaccine platform for the past few years, but only started applying it toward COVID-19 this year.
Although nucleic acid vaccines that are based in DNA or RNA have emerged as promising platforms for a rapid response vaccine, Erasmus said the replicating RNA design of their vaccine is more ideal for immune activation. 
According to Fuller, traditional DNA and RNA vaccines only insert one copy of the pathogen code into the cells, but replicating RNA vaccines have a stronger impact.
"Replicating RNA vaccines are different in that once they get inside the cells, they code for another protein that instructs the cell to first make multiple copies of the code," Fuller said. "More codes means more production of the protein or antigen, and the more antigen produced, the stronger the response."
Prior to vaccination, the RNA component is formulated with Lipid InOrganic Nanoparticle (LION), an emulsion that is developed independently by HDT Bio Corp, a Seattle-based biotechnology company. 
Erasmus said he had previously been working on a formulation with HDT Bio, but no longer had access to it when he joined the COVID-19 vaccine development project in Fuller's lab earlier this year.
"While it would have been much faster to just plug and play with that previous formulation, we were forced to come up with something new," Erasmus said. "Fortunately, that pressure forced us to develop something better, and we are just beginning to scratch the surface on the potential applications of LION in vaccines and gene therapies."
Once LION is mixed with the RNA component, Erasmus said electrostatic attraction between the two forms a complex that can dissociate in cells and allow RNA to work inside the host cell.
Erasmus said LION also provides manufacturing advantages because the RNA component and LION can each be mass-produced and stored indefinitely at their appropriate storage conditions until the two vials are mixed before vaccination, eliminating the need for complicated equipment or concerns of a limited shelf life.
The vaccine is currently advancing through the clinical development process, as HDT Bio has begun toxicology studies and initiated manufacturing of LION and the RNA component. 
Following the results of those studies, Erasmus said they plan to initiate the phase one safety trial later this summer and collect preliminary data by giving the vaccine to a small group of healthy individuals.
Although this vaccine candidate has the potential to reach public distribution if it makes it to phase three of testing, Fuller said it is important to note that the development of multiple vaccines will be necessary in order to achieve equitable distribution.
"I don't believe there will be one silver bullet vaccine because each vaccine alone will have gaps or pitfalls," Fuller said. "Multiple vaccines released within a short span of time holds the best chance to rapidly vaccinate a sufficient number of people worldwide to shut down this pandemic."
Reach reporter Shannon Hong at news@dailyuw.com. Twitter: @shannonjhhong
Like what you're reading? Support high-quality student journalism by donating here.