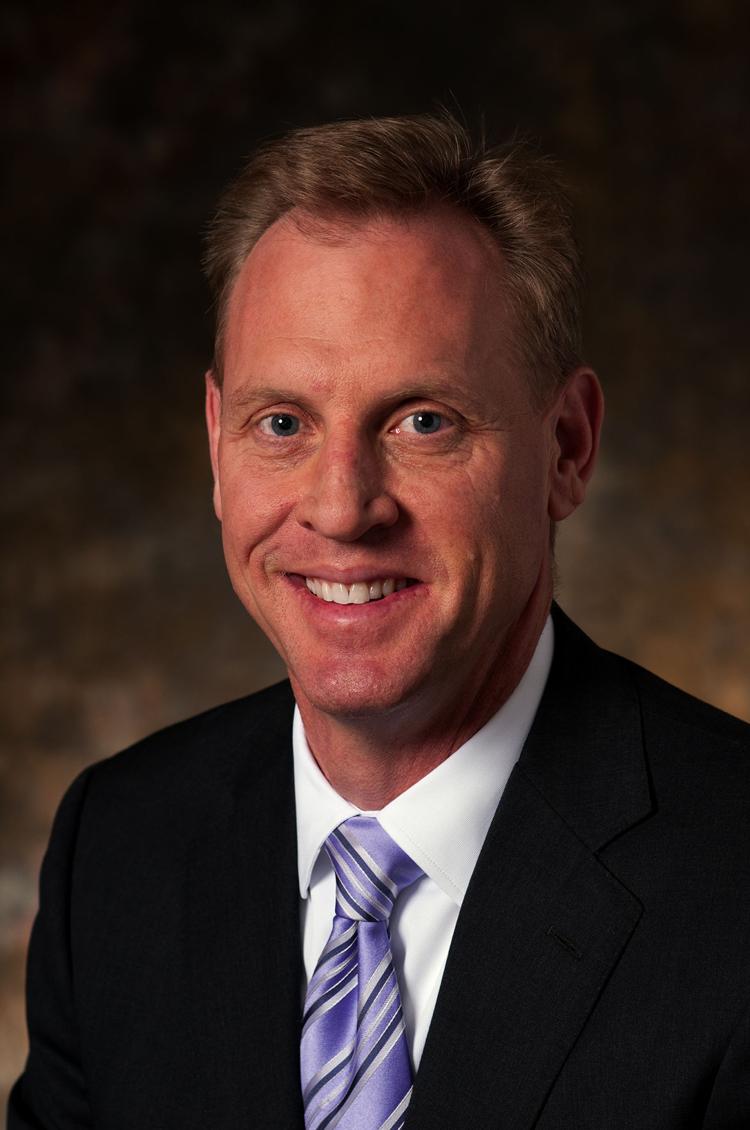 Previously the Deputy Secretary of Defense, Patrick Shanahan, 56, was named acting secretary of defense of the United States upon the resignation of Jim Mattis in December 2018. Before working for the federal government, Shanahan spent most of his life and career in Washington state.
Before Shanahan's nomination, Mattis met with another candidate, Michèle Flournoy, about the position. Flournoy, who was considered to be Hillary Clinton's first choice for secretary of defense, co-founded the Center for a New American Security, a bipartisan think-tank specializing in U.S. national security issues.
Flournoy, who served as the Under Secretary of Defense for Policy during former President Obama's administration, eventually turned down the position, stating that she decided she could best help from outside the government.
March 16, 2017, the White House announced that Shanahan had been chosen to be the deputy secretary of defense under Secretary Mattis.
Dec. 20, 2018, Secretary of Defense Jim Mattis resigned from the position, sending a letter of resignation to President Trump, citing their differences in approaching relations with countries –– China, Russia, and Syria among them ––  as the reasons for his resignation.
"Because you have the right to a Secretary of Defense whose views are better aligned with yours on these and other subjects, I believe it is right for me to step down from my position," Mattis wrote.
In his resignation letter, Mattis wrote that his tenure would end on Feb. 28, 2019, but in an abrupt change, President Trump tweeted Dec. 23, 2018 that Patrick Shanahan would assume the title starting Jan. 1, 2019.
A Washington state native, Shanahan attended Bishop Blanchet High School in Seattle, and earned his undergraduate degree at the UW, graduating with a bachelor's degree in mechanical engineering in 1986.
Shanahan has several personal connections to the UW. His father, Michael Shanahan, served as the Chief of Police of the University of Washington for 25 years.
Shanahan holds two advanced degrees from MIT: a master's degree in mechanical engineering and an MBA from the Sloan School of Management.
Upon graduation from MIT, Shanahan was employed by the Boeing Company, where he worked for almost three decades.
At Boeing, Shanahan took on several positions as general manager or vice president. Known as "Mr. Fix-it," from as early as 2008, Shanahan was highly regarded within the company.
Shanahan was initially involved in Boeing's Computer Services department and the 777 program. He later went on to hold management positions within Missile Defense Systems, as well a number of commercial airline programs.
He then went on to serve as Boeing senior vice president of Supply Chain and Operations in April 2016.
Later in his career, Shanahan returned to his alma mater as a member of the board of regents (BOR), serving from 2012-2017.
Throughout his almost six-year term, Shanahan was an active member who held several positions. He served as vice chair from 2014-2016, chair in 2016-17, and as chair or vice chair of several committees, including the Finance, Audit and Facilities Committee, the Finance and Asset Management Committee, and the Governance Committee.
"He was a good chair of the board," Dr. Constance Rice, 2018-2019 Chair of the BOR, said over the phone.
"His primary interest with the board was to reinforce our oversight of campus safety. At each board meeting as a whole, we began with a report on safety. I found that quite illuminating in terms of his personality, in that his dad used to be chief of police on campus. It felt like he was channeling [his father's] spirit, and probably some of the conversations he overheard when his dad was alive growing up," Rice said.
Dr. Rice noted that Shanahan was particularly concerned with the safety of female students, both on and off campus.
Another of Shanahan's focuses as a member of the BOR was connecting students with resources at Boeing. Dr. Rice shared that Shanahan was always happy to call on his Boeing colleagues to mentor students, offer support, or visit classrooms as guest lecturers.
"He was an individual who was very much interested in sharing whatever resources he could," Dr. Rice said.
Upon his nomination to deputy secretary of defense, the BOR published a resolution, remarking on Shanahan's achievements and noting that the UW "is supremely proud" of his new position.
The BOR expressed their gratitude to Shanahan for "his friendship, his loyal service, and his aerodynamic example as a Regent par excellence"
"He did his homework, he definitely came to meetings well prepared and had the expectation that each of his colleagues would be well prepared as well," Dr. Rice said of Shanahan's leadership style.
In an article discussing Shanahan's nomination to the position, the Seattle Times noted that Shanahan "has no military or political experience. He is, however, familiar with defense procurement from the business side."
Shanahan received his indirect experience with defense while in his more recent positions at Boeing. Starting in 2004, he served as vice president and general manager of Boeing Missile Defense Systems, headquartered in Washington, D.C.
There, he oversaw several of the divisions most critical programs, including Airborne Laser and Advanced Tactical Laser, a Ground-Based Midcourse Defense system.
Shanahan also served as general manager of Boeing Rotorcraft Systems Systems, a project housed under the Global Strike Division of Boeing Military Aircraft.
Though Shanahan has not been vocal about his political beliefs, he has previously donated to the campaigns of Democratic politicians. He donated $3,500 to federal candidates Sen. Patty Murray (D-WA) and former U.S. Rep. Norm Dicks (D-WA).
Within Washington state, he donated $1,000 to the campaigns of Gov. Jay Inslee and $250 to House Speaker Frank Chopp's reelection campaign.
Reach reporter Lisa Gyuro at news@dailyuw.com. Twitter: @lisamgyuro
Like what you're reading? Support high-quality student journalism by donating here.