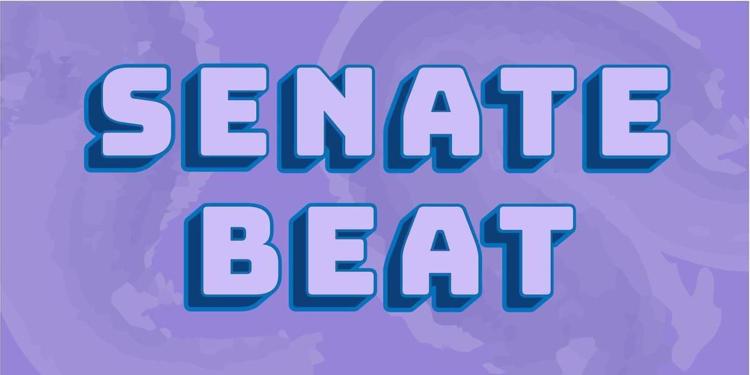 The Graduate and Professional Student Senate (GPSS) passed its 2020-21 legislative agenda, discussed Title IX regulations, and endorsed a resolution to establish an international student and scholar task force at the UW in its Nov. 18 meeting. 
GPSS heard and adopted its legislative agenda for 2020-21, drafted by its Legislative Advisory Board. The agenda aims to promote inclusivity and equity for all graduate and professional students.
The areas identified as top priorities included securing state funding and predictable tuition for graduate and professional students, improving sexual misconduct prevention and institutional responses, reinstituting university health insurance options, and advancing student mental health and wellness.
GPSS will be advocating for a locked-in tuition rate for graduate students, committing students to the initial tuition they agreed to for the duration of their academic programs. 
"We acknowledge that there [are] going to be a lot of budget shortfalls this year due to COVID,"  GPSS vice president of external affairs Hannah Sieben said. "We are also going to be advocating to maintain any and all funding sources for higher education institutions." 
To improve sexual misconduct prevention and institutional response, GPSS will push for state-funded and mandated sexual assault response and prevention training programs for all students, faculty, and staff. GPSS also supports guaranteeing transparent reporting and providing confidential on-campus victim advocates, separate from the police.
Another major component of the legislative agenda included reinstating university student health insurance options.
"We have heard from so many students that health insurance has been a huge concern during this time and also since the university has stopped offering a health insurance option to students," Sieben said. 
The final major focus was promoting student mental health and wellness. This comes in recognition of the pressure the ongoing coronavirus pandemic has placed on students.
"We are going to push for a campus-wide mental health campaign and initiative to build resilience for students, in an effort to divert some of these problems before they become true crises," Sieben said. 
GPSS also voiced its support for increased state investment in climate change solutions, financial aid resources, expanding access to broadband for students, and the UW School of Medicine's rural health programs.
The senate also reviewed the UW's response to the new federal Title IX regulations issued by the U.S. Department of Education.
The federal regulations were issued in May and went into effect in August. Federally funded schools that are not in compliance with the new regulations could have their funding revoked. For the UW, this would put financial aid for students and research funding at stake. 
The urgency of the situation left the UW Title IX office with little time to draft an emergency rule for the student conduct code. The rule went into effect Aug. 14, the same date that the new federal regulations were due to be adopted, and worked to incorporate these regulations. 
"Our goal was not to be creative, not to do anything beyond what we felt we absolutely had to do to be in compliance with these rules," UW deputy Title IX coordinator Mags Aleks said. 
Changes to the student conduct code include narrowing definitions of prohibited conduct, requiring dismissal of certain complaints, requiring hearings in all cases alleging prohibited conduct, and requiring verbal cross-examination and advisors at hearings. Critics have said the rules pushed by the Trump administration disadvantage survivors.
The emergency rule is due to expire Dec. 11, and a new plan will be proposed by Dec. 16. Aleks explained that the change in presidential administrations and current pending lawsuits challenging the federal regulations may also impact permanent rulemaking.
"We know that there is appetite for more changes for our student conduct code, so our plan is to do a first rulemaking process to incorporate the emergency rule and then, starting in January, initiate a second process," Aleks said. 
The second rulemaking process will allow the Title IX office to solicit more feedback and work with the university community to address broader changes to the student conduct code.
GPSS also heard and endorsed a resolution aimed at creating an international student and scholar task force, proposed by the UAW Local 4121 International Solidarity Working Group.
The proposal comes in light of the challenges faced by international students and scholars throughout the ongoing pandemic and beyond. 
"Through the task force, we are asking for a structural reorganization to facilitate communication, accountability, and transparency from the UW to international scholars," Soohyung Hur, a representative from the UAW Local 4121 International Solidarity Working Group, said.
The task force would be composed of a majority of non-citizen members, representing various organizations and associations whose constituents are primarily non-citizens.
The task force would work with the UW International Scholars Operations and International Student Services to promote and support the international student and scholar communities, as well as provide a platform for greater decision-making power and representation in the academic community. The task force would also work to advise the university administration.
Reach reporter Ellie Pakzad at news@dailyuw.com. Twitter: @ElliePakzad
Like what you're reading? Support high-quality student journalism by donating here.