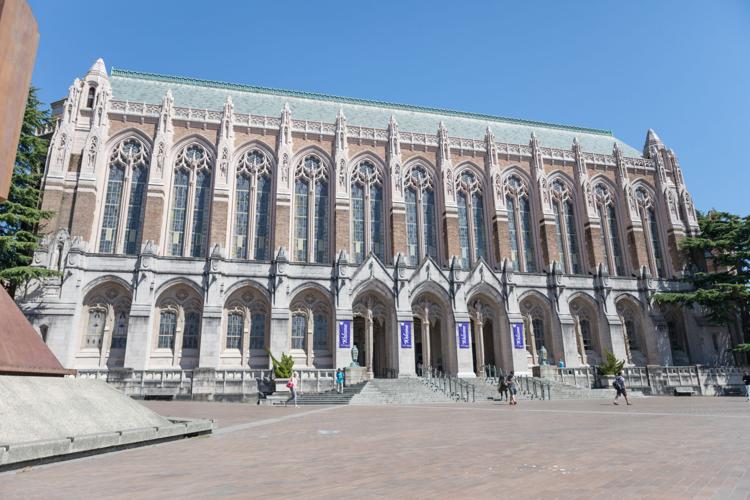 In a house bill aimed to increase tuition transparency, state legislators want colleges to include the total cost of degree programs in acceptance letters.
If the bill is passed, admitted students will see the total cost of getting a degree appended to congratulatory messages on their college acceptance letters after Aug. 1. 
The amount printed on acceptance letters is a nonbinding estimate of the total cost based on the typical time of completion or credit requirements of a program the student is accepted into. This includes projected tuition increases and other mandatory fees.
For example, an in-state student not living on campus who is admitted to a four-year bachelor's program at the UW may see the printed number of $45,000 or more in their acceptance letter, which represents the cost of total tuition and fees of a four-year undergraduate degree.
More than 800,000 people in Washington state owe student debt and the total amount reached $24.4 billion at the end of 2016, according to a report released by the Attorney General's Office. On average, a student graduates college with $24,000 owed in student debt.
Rep. Mari Leavitt, a Democrat from University Place who introduced the bill, hopes that putting the total cost of pursuing an undergraduate degree on acceptance letters can help students and families understand financial costs at an earlier point in the admissions process.
"This bill isn't really about helping the universities to be more transparent, but really about just putting information in an easy to understand way to help students plan for their future," Leavitt said.
Chris Mulick, director of state relations at Washington State University, expressed concern that students will be put off by the cost printed on their acceptance letters, experiencing "sticker shock." He added that it's very likely that the printed costs are not individualized and can't accurately depict what a particular student will end up paying for college.
"There's a whole bunch of information that we simply can't know about a prospective student at the time of admission so what we would give you would be a very conservative estimate," Mulick said.
When acceptance letters are sent out as early as April, information about the Free Application for Federal Student Aid and residency status are not available yet, according to Mulick. It would, therefore, be difficult to estimate the amount of aid and as a result, the cost for each student.
The inaccurate printed cost on acceptance letters could discourage some students, particularly those from low-income families, from pursuing higher education, according to Becca Kenna-Schenk, director of government relations at Western Washington University.
More than half of ninth graders overestimated their cost of attendance for the first year of college by more than 25%, according to a study by the National Center for Education Statistics. Only 11% estimated their cost accurately. The study claims that inaccurate estimations of college cost "may limit the colleges that low-income and minority students consider attending," impacting their postsecondary success.
In order to alleviate this concern, the bill encourages institutions to include financial resources and information about financial aid along with the cost on the acceptance letters. 
Other than a student's financial situation, legislative changes can also affect the total cost of college drastically, Joe Dacca, the director of state relations at the UW, said.
"The legislature makes the decision that they want to allow institutions to increase tuition or decrease tuition or freeze tuition," Dacca said. "So those aren't always easy to predict to the crystal ball for five years in the future."
Currently, a state law passed in 2015 limits tuition increases to no more than the average annual percentage growth of the median hourly wage. Last academic year, the increase was capped at 2.2%, or a little over $200.
For a more accurate cost of attendance estimate, Mulick encourages students to use existing calculator applications on college websites which ask students to enter their own financial information such as household income to estimate the amount of aid they will receive. The estimate is only for the first year of college.
"I continue to stress that what is the sticker price does not necessarily equate what the net price is for students depending on your financial situation," Dacca said. "I think we just want to reduce sticker shock and make sure that folks are actually getting an accurate assessment."
Reach reporter Xuan You Lim at science@dailyuw.com. Twitter: @xuanyoulim
Like what you're reading? Support high-quality student journalism by donating here.