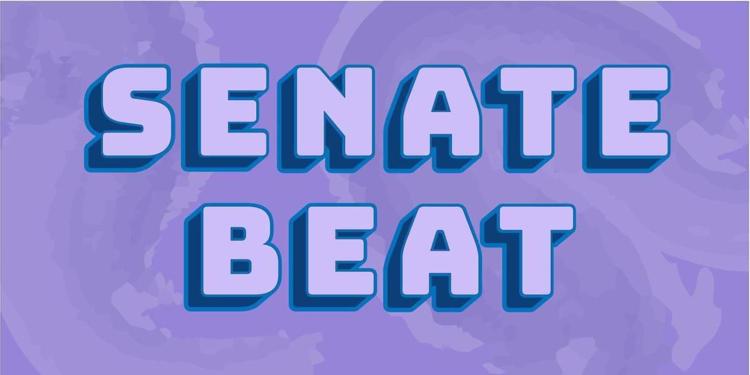 At their fourth meeting of the quarter, the ASUW Student Senate began reviewing the 2020 Legislative Agenda.
The agenda details the matters that ASUW will lobby on in Olympia over the course of the legislative season. While the agenda describes the matters that can be lobbied, it is not required that every item be lobbied for, according to Spencer Lively, director of legislative affairs for the ASUW Office of Government Relations (OGR).
Core sections include:
Address Inequities
This section focuses on racial and socioeconomic inequities in higher education and includes giving undocumented students access to state financial aid and developing a state-sponsored loan program. 
Student-athlete compensation is also mentioned. California recently passed a law that allows student-athletes to be compensated for ads or the use of their likeness in matters not conflicting with the university. Student senators are hoping that the UW will follow suit. 
This section of the agenda was amended to include lobbying against state agencies' use of prison labor, an issue that UW students have been continually protesting. Opponents of prison labor point to furniture in the new dorms on campus, which were made by underpaid incarcerated workers. 
"The legislators are pretty set in stone," Lively said in regards to the amendment being successful in Olympia. "I'm not going to say [it won't pass], I'm still trying."
Allow Access to Care
This section includes amending RCW 28B.10.660 to include opt-out health insurance by public universities. It also lobbies for statewide research on student access to healthcare, standardized reporting and responding to sexual misconduct in the state, and making comprehensive physical and mental health resources available to sexual assault survivors.
Combat Food and Housing Insecurity
The student senate hopes to make food and housing accessible and stable for a greater percentage of students (SB 5800) and will push for a gender-inclusive housing standard for all Washington public higher education institutions.
Increase Accessibility in Higher Education
Along with the development of the potential Office of Inclusive Design, the student senate is still lobbying for more accessibility in higher education. This includes adequate funding for the UW Disability Resources for Students (DRS), funding to make campus ADA compliant and accessible, and funding for technology that is compatible for students of all abilities.
Promote Mental Health and Wellness
The final section of the legislative agenda proposes that the ratio of students to counselors go from 1:1755 to between 1:1000 and 1:1500. It would also give counselors quality of life raises to reduce burnout and long-term funding for counselors, specifically for student veterans.
This section also plans to lobby for a comprehensive K-12 consent-based sex education in Washington.
"Rape culture starts when we are teaching our kids, it doesn't start here," Lively said."What we want is to move toward preventative culture. We should be looking to solve it before it gets here on campus."
The discussion, debate, and amending of the agenda will continue next week. 
Other Notes
The Senate voted for a liaison to the Office of Inclusive Design task force. Last year's senate passed a bill to make all ASUW events accessible to students through this new office. The task force will be in charge of determining the general interest and logistics of creating the office.
After a brief Q&A, the student senate voted for Laila Mohamud to be the new liaison over Reiden Chea.
"I believe every student has an equal right to be here and an equal right to education," Mohamud said, noting that the UW's current efforts in accessibility are insufficient.
During the voting process, senators had to raise their hands or use color-coded placards to cast their vote as the senate's website was down. Though there are efforts underway to update the website and move hosting back to the ASUW, the current website still runs on servers in an alumni's parents' garage.
Student senate meetings are Tuesdays in EXED 110 from 5 p.m. to 7 p.m.
Reach reporter Abigail Taylor at news@dailyuw.com. Twitter: @abigail_taylo
Like what you're reading? Support high-quality student journalism by donating here.