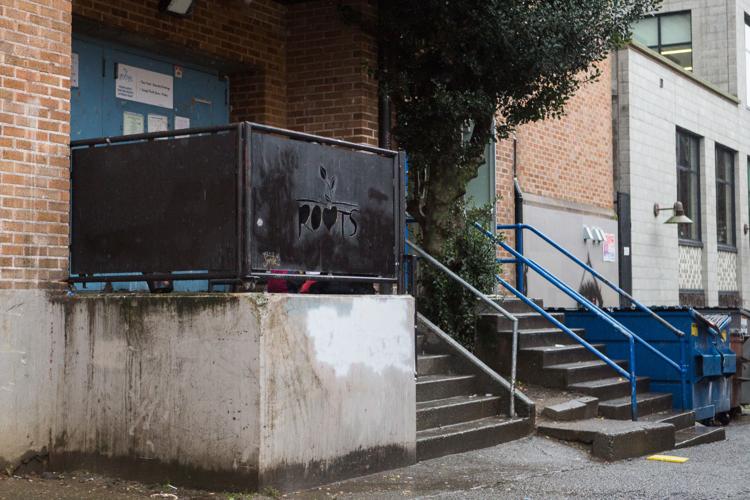 Jim Hansen has been volunteering at ROOTS Young Adult Shelter since 2001. He started fixing breakfast one or two days a month and now comes in once a week along with a group of alternating cooks.
Many organizations in the community have been coming together over the years to prepare meals for the clients of ROOTS. One of these groups is the Daylight Masonic Lodge located in Greenlake.
According to lodge member CoeTug Morgan, the Lodge has been preparing 6 a.m. Sunday morning breakfast one to two times a month now since 2008.
Morgan shared the Lodge's mission of providing nourishing meals to the clients of ROOTS, saying how important it is for the needs of all future generations to be met. 
Eric Wright, who has been with the Lodge since 2012, goes in on Sunday mornings at 6 a.m. with a basket full of groceries, ready to cook, serve, and clean up breakfast. 
The Lodge provides a variety of food options for all to have a hearty meal.
"We bring in eggs, hash browns, toast, sausage, beef sausage in case there are religious restrictions," Wright said. "We put out oatmeal and cereal to keep in mind the vegan or vegetarian clients as well as coffee and orange juice." 
When asked about the most rewarding part of this experience, Wright lamented how his own past made him inspired to give back to the community. 
"The random thank you's from the kids make it worthwhile," Wright said. "From my understanding, a lot of the kids that come through those doors have aged out of the foster care system. That's just devastating to me, you already have nobody to rely on and at 18 you're just cut off completely." 
Wright says he likes starting the residents day off nice, with a smile and a plate of food, letting them know there are still people out there who see them on a human level and want to help them since they're being turned away more often than not.
Wright closed with some thoughts about the new property located at the old Alpha Epsilon Pi frat house on 19th and 45th.
"I love that they got the building on Greek Row," Wright said. "They're taking the kids out of that alley and placing them in a neighborhood which will be positive in a lot of ways. They're more exposed now. Being in that environment, where its more homey, as opposed to behind a post office tucked in the bottom of a church."
ROOTS plans to continue its efforts to provide for the homeless youth of Seattle with the help of a $1.5 million grant from the city to partially fund their move to Greek Row.
ROOTS also offers what is called the "Friday Feast," an all-ages meal provided by ROOTS every Friday from 5:30 p.m. to 7, open to anyone in the community who would like to attend.
Wright is hopeful ROOTS can continue on and provide more resources to these young adults that will allow them the "soil they need to flourish." 
"They're in the light, they have been out of sight, out of mind. The new location will put them in sight." 
Reach Beth Cassidy reporter at news@dailyuw.com. Twitter: @_BethCassidy_
Like what you're reading? Support high-quality student journalism by donating here.