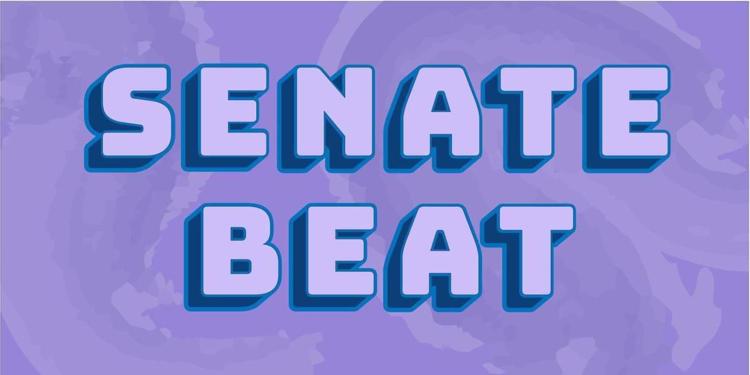 Legislative agenda
In reviewing their legislative agenda Oct. 29, student senators debated the merits of lobbying against the UW's use of prison labor. The UW's reliance on prison labor for dorm furniture has been the subject of protest this quarter. Although state law dictates that the UW prioritizes Correctional Industries (CI), which often pays inmates less than a dollar an hour, students have criticized the administration for violating its own Supplier Code of Conduct.  
The senate's legislative agenda includes a section to lobby against this state law, but senator Tanner O'Brien moved to repeal the clause. O'Brien explained that while he is vehemently opposed to the prison industrial complex and morally objects to corporations profiting off of coerced labor, he is concerned that the lobbying efforts may actually make things worse for inmates.
After having conversations with formerly incarcerated individuals, as well as Steven Herbert, department chair of law, societies, and justice, O'Brien learned that CI's positions are strongly desired by inmates.
"All the people I've spoken to have disagreed with our approach in trying to help the situation," O'Brien said. "And they are the most qualified people to speak on how to address this." 
According to O'Brien, CI's wages are immoral, but they are also some of the highest wages in Washington state prisons. He expressed the concern that this lobbying effort would effectively lower demand for CI positions, effectively forcing inmates to accept jobs that pay even lower. 
O'Brien's motion was met with several objections, with one senator claiming that laws requiring institutions to use incarcerated labor "gives states incentive to imprison more and more people, so there's a profit motive there." 
ASUW Student Disability Commission assistant director Camille Hattwig applauded O'Brien for bringing in the perspectives of incarcerated individuals but ultimately objected to the motion.
"Of course, if you give people the option of a job that pays $2 versus a job that pays $1, they're going to want the $2 one," Hattwig said. "I think what this is trying to get at is the moral issue of we don't believe the University of Washington should be purchasing furniture that paid their workers $2."
O'Brien's motion to strike the amendment ultimately failed.
A second attempt to alter the legislative agenda was also shot down later in the meeting. The proposed clause would aim to repeal I-1000 "due to gross misrepresentation to the UW community and providing individuals and organizations the legal right to be racist."
The motion received audible laughter and objection, especially after the senator quoted Martin Luther King Jr.'s "I Have a Dream" speech in an attempt to prove that affirmative action is antithetical to what the civil rights leader believed in.
The motion was deemed "out of order" by speaker Clara Coyote and director of legislative affairs Spencer Lively, who explained that he could not lobby for such a partisan issue "without committing a felony."
The only successful amendment to the agenda consisted of a point to lobby for "funding free menstrual products at higher education institutions." 
The legislative agenda as a whole was passed and is awaiting approval by the ASUW Board of Directors. 
Other notes
Hattwig also introduced a bill entitled "Resolution addressing student absences due to short-term medical reasons and the use of 'medical excuse notes' by faculty." 
The bill would encourage the revision of Student Governance Policies to prohibit faculty from requiring doctors' notes in the case of short-term illnesses. The bill notes that the requirement puts unnecessary strain on Hall Health and may be unattainable by marginalized students who are less likely to be insured. 
Reach News Editor Claudia Yaw at news@dailyuw.com. Twitter: @YawClaudia
Like what you're reading? Support high-quality student journalism by donating here.