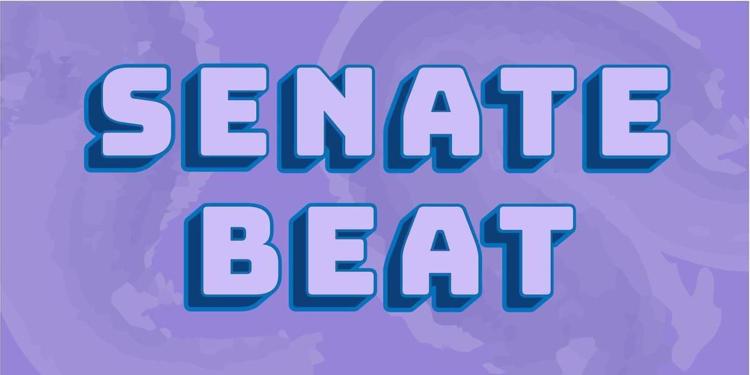 Disclaimer: Jake Slater used to write for The Daily.
Emotions ran high as sponsors Wendi Zhou and Robin Cheung watched the ASUW Student Senate vote in favor of their bill Tuesday calling for the delay of the consolidation of humanities advisors.
This bill advocated for all language, history, and cinema studies departments to protect their major advisors as the College of Arts & Sciences turned the majors' personalized advisors into a total of six generalized staffers.
Beyond that, the College of Arts & Sciences designated three of those six advisors to be on administrative duties, one of which was still designated as a part-time advisor, leaving two advisors to help students. According to senator Jake Slater, there is an estimated ratio of about 480 students to one advisor as a result of the consolidation.
The senate also argued that if this consolidation takes place, the burden to find students jobs, internships, and advising would fall on graduate student teaching assistants and dedicated faculty. 
Zhou and Cheung pointed out additional contradictions of statements between divisional dean of the humanities, Brian Reed, and chair of the Arts and Sciences Advisory Council for Students, Sophie Muro, on the reasoning for the change. Although Reed said budgeting constraints were the reason for this, Muro told the sponsors during an interview that this was not true, according to Zhou and Cheung.
Other senators found alternative reasoning for why this consolidation took place. Members said this event mirrored the UW's strained relationship with the humanities. Others claimed this decision represented a lack of student advocacy.
"This is a terrible idea," senator Gabe Symer said. "If the administration had asked any students about their opinion, the students would have told them it was a bad idea. If you're asking the question 'Do you think reducing the amount of advisors that are advising … and making them supervise more students will make them more available,' the answer is no." 
The room snapped in agreement.
The members of the senate were appalled at the fact that the students affected by this only knew through The Daily's reporting on the matter. No student was consulted in the making of the ruling, they say.
Cheung said delaying the consolidation would be a step in the right direction
"I mean, these advisors, they love their students and they work tirelessly to advocate for us and I think that we ought to pay them back," Cheung said. "If we cede this one moment, who knows what's going to happen to the other departments."
Reach contributing writer Martina Povolo at news@dailyuw.com. Twitter: @martinapovolo.
LIke what you're reading? Support high-quality student journalism by donating here.