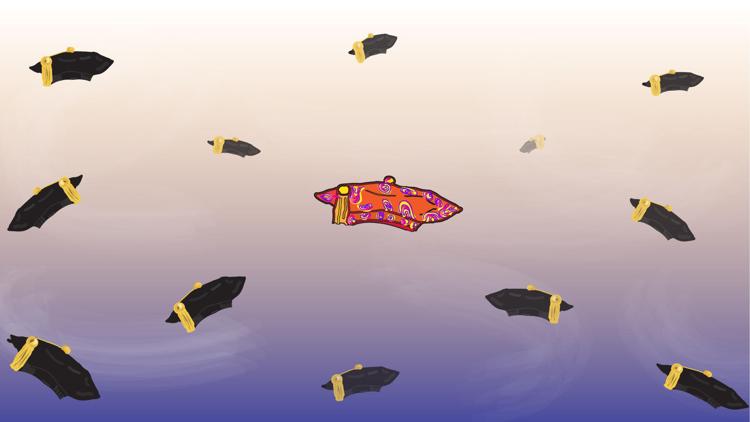 Amid adviser layoffs in UW humanities departments and the growing lack of funding nationally and locally, the Simpson Center for the Humanities is seeking to engage PhD students in public scholarship and offer prospective professors other opportunities.
Traditionally, humanities scholarship has been focused on writing books and papers that are sometimes by only a single author and written solely in the confines of the academy. But the Reimagining the Humanities PhD program, which seeks to reform research and graduate education with a social justice mission, reached out to two-year colleges in Seattle, starting in 2015, according to Rachel Arteaga, the program's assistant director. 
"What should doctoral study in the humanities look like? What forms of knowledge and habits of mind should students develop while they are in graduate programs?" the program website asks.
Their solution? Public scholarship, in which students try to create public good within communities through humanities projects. 
It's a possible solution for what many consider to be a crisis in the humanities that has been informed by many economic and social factors, leaving departments and scholars questioning their place in the university. 
"[The program] requires our faculty and graduate students to work with communities from the very beginning of a research project, and to consider input from community perspectives," Arteaga said in an email.
The program aims to provide students with career opportunities and skills that translate beyond the academy and are not dependent on securing a tenure-track job. 
It places doctoral students at two-year colleges, where they shadow and observe teaching practices in that educational environment and end with a summer symposium. 
In 2018, Matthew Howard, a graduate student in the English department, produced a documentary about redlining and spatial mobility of people of color in Seattle. The film addresses issues of segregation and gentrification. 
As Arteaga sees it, the Simpson Center wants to focus on the deeply human interests that their programs study by embedding research in communities and making sure those communities actively benefit. 
Jorge Bayona, a current fellow and doctoral candidate in history, undertook a project at Seattle Central College with Adrian Kane-Galbraith, another doctoral student, focused on decolonizing world history courses. 
Bayona noted that one of the most meaningful experiences was being present in staff meetings where professors discussed issues relevant to the community not found at the UW. One particular instance was developing a curricular program to help students transition to four-year universities, which provided them insight and context about the community. 
To pay for the 2015 fellowship, the Andrew W. Mellon foundation donated $750,000. The 2019 iteration of the program titled "Catalyzing Collaboration" is funded by a $650,000 grant from the same foundation and will build on the 2015 program to reach new publics by connecting with the Seattle Colleges, including North, South and Central.
Despite the community engagements, when graduates do want to seek a tenure job, The Chronicle of Higher Education has pointed out potential drawbacks of public scholarship citing that it puts graduate students behind their peers when applying for jobs. 
The Chronicle noted that creative work designed for prison inmates, and policy change for local communities have been produced in the course of these projects, but despite this appeal PhD students still face pressure from senior academics to avoid this work in pursuit of a professorship.
On top of that, because tenured jobs are limited and require a high degree of commitment and a rigorous process to evaluate applicants, these students lack the peer-reviewed articles that can give them a competitive edge.
To address this issue, the Chronicle reported that institutions like Portland State University and the University of Illinois have begun accepting public scholarship as a valid form of teaching and professorial experience. 
Nationally, according to a project by the American Academy of Arts and Sciences, humanities PhD graduates earn a median income of $77,000. Locally, though professorships are highly coveted in the humanities, salaries at the UW show low compensation compared to their science engineering peers.
Correction: A previous version of this article misspelled the name of doctoral student Adrian Kane-Galbraith. The article has been updated to correct this error.
Reach reporter Thelonious Goerz at news@dailyuw.com. Twitter: @TheloniousGoerz
Like what you're reading? Support high-quality student journalism by donating here.