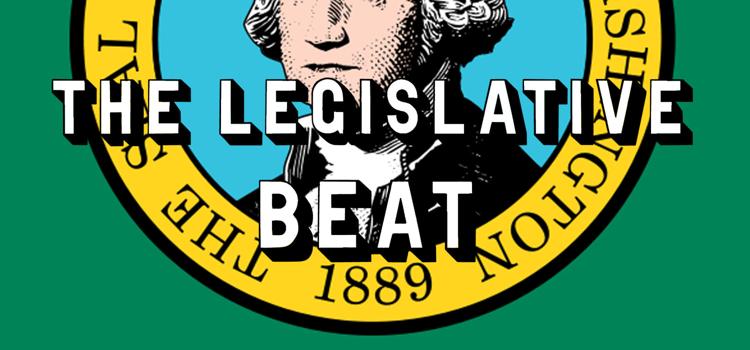 New legislation has been signed into law that affects current freshmen at every university in Washington state. The law, which is backdated a full year, will likely make many students at the UW eligible for course credit through Advanced Placement (AP) exams — but they may not even know it yet.
About a year ago, the legislature passed a bill requiring Washington state universities to allow standard passing scores for AP, IB, and Cambridge International exams.
After its passing, universities faced a problem of interpretation regarding what the legislature had intended. UW student Sadie Kim told the Seattle Times last July that this issue left her and other students wondering if they would ever receive their credit.
Universities needed to come up with new credit policies, but the process evidently took longer than expected. The Legislature took matters into their own hands, and Senate Bill 5410 was signed into law May 8 by Gov. Jay Inslee.
The new law, which takes effect July 28, lowers the scores of various AP exams that qualify a student for credit eligibility.
The bill states that "students who have earned minimum scores of three on advanced placement exams, four on standard-level and higher-level international baccalaureate exams, or scores of E(e) or higher on A and AS level Cambridge international exams" are eligible for college credit.
In short, whereas previously some universities only accept high scores on some tests, the legislators intended for universities to recognize passing scores as well. However, the UW has had difficulty notifying students of their eligibility.
"It backdates the bill a full year, so now you have freshmen on campus who have no idea that there's this bill where the university could be owing them up to 30 credits," David Quinn, an IB coordinator based in Seattle said.
As an IB coordinator, it was brought to Quinn's attention that other universities such as Washington State University emailed students to let them know of the passage of this law and that it affects them. A UW alumnus himself, Quinn reached out to contacts at the UW, wondering if a similar plan was set in place to notify students.
As it turns out, Emily Leggio, the UW senior associate director for enrollment policy, planning and research, and Dan Feetham, the UW director of Undergraduate Academic Affairs Advising have been working together to come up with a plan. But so far the two have encountered a problem.
The UW advising staff uses "a decades old student database" that prevents exam scores from being imported electronically in order to notify students in the first place, according to Quinn. This has complicated operations within the office and so far no action is being taken.
With a lack of resources among advising staff and little time until the law is enacted, Quinn was worried.
Many high school students take AP courses in the hopes of getting university level credit, which would save them time and money. This could amount to tens of thousands of dollars that could be saved by a single student through newly eligible credit, especially if they come from out of state.
"There will be kids who had no clue a math class they took in junior year would be credited, so they could be dealing with hundreds and hundreds of students who need to go back and be readvised," he said.
Despite the ups and downs this legislation has faced and the trouble it has caused the UW, there is still time to notify peers.
As Quinn put it, "Whatever support the university can provide would definitely be appreciated by the students themselves."
Reach contributing writer Abby Alishio at news@thedaily.com. Twitter: @AbbsAlishio
Like what you're reading? Support high-quality student journalism by donating here.