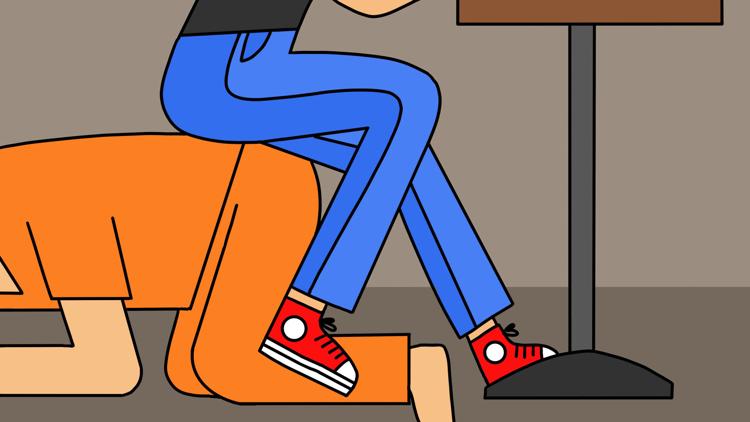 In June 2019, Correctional Industries (CI), a subsidiary of the Department of Corrections that uses incarcerated workers to sell goods and services to public institutions, employed 2,414 inmates and deposited $421,652 into their personal savings accounts. Over the course of the year, each inmate accumulated an average of $175 dollars in savings over 1,537 hours of work. 
For 1,537 hours of work, a Seattle resident being paid a $15 minimum wage makes $23,055 before taxes.  
On Friday, Oct. 18, the UW United Students Against Sweatshops (USAS) delivered a list of seven demands to President Ana Mari Cauce, calling for an end to the UW's involvement with CI and the prison industrial complex. 
On Wednesday, USAS received a response.
"Let me begin by saying I share your concern about both the large number of people who are incarcerated in this country and the social justice issues this presents," Cauce wrote in a letter addressed to USAS and its supporters before tracing her history as an advocate for the rights of those formerly incarcerated.
In response to demands for divestment, Cauce called the process "complicated" and relayed her hesitance for the university to cut its ties with its endowment investments. 
As of June 2018, the UW had a total of $3.4 billion invested in private corporations through its Consolidated Endowment Fund. Two of those investments — Blackrock, Inc ($131,000,000) and Endeavor Capital ($50,000,000) — have ties to the prison industrial complex.
On the UW's contract with CI, Cauce revealed RCW 39.26.250 and RCW 39.26.251, two Washington state laws that require public institutions to give preference to inmate work programs in the sale of manufactured goods, is not legally binding as was previously believed.
The university is, however, bound by RCW 28A.335.190 explained Cauce. The state law requires the UW set up competitive bids on all goods and services valued at over $40,000.
The last time the UW went out for bids on furniture for residence halls, only three were made, wrote Cauce. The university's top choice went out of business. Its second, a company based in Southeast Asia, did not comply with the university's code of conduct. The only remaining bidder, CI, received their business.
The UW Supplier Code of Conduct requires that all suppliers do not use, "coerced or forced labor," nor "subject employees to inhumane or abusive treatment." 
CI was found not to be in violation of the university's supplier code because Washington state does not consider prisoners as employees. Cauce furthered her point by referencing the Thirteenth Amendment which prohibits "involuntary servitude" save for those convicted of a crime.
USAS co-chair Katherine Cavanaugh was not impressed by the letter.
"Cauce is friendly," Cavanaugh said. "She's a smiling face, and she will act like she's on your side. But when it comes to action, she does very little. We have been at this fight for five years and we still haven't seen much progress be made."
Speculation on the potential financial changes associated with purchasing furniture from a supplier other than CI could not be made due to the university's competitive bidding requirements, according to UW spokesperson Victor Balta via email.
If the UW divests from prison labor, Cavanaugh does not think students will face many financial repercussions.
"A rise in tuition will not be the result of an increase in ethical practices," she said, citing continuous increases in tuition regardless of ethical labor sources. "And I don't really think students should be the ones bearing the brunt of the cost in the first place. The UW has a huge budget. They can afford to source ethically-made furniture."
Despite the letter's ambiguity, Cavanaugh thinks it also provides a clear path forward.
"The Board of Regents needs to change the code of conduct so that the university will only buy from suppliers that pay their employees minimum wage, regardless of whether they are incarcerated or not," Cavanaugh said. "It's an easy fix."
Reach contributing writer Lily Hansen at development@dailyuw.com. Twitter: @lilyjhansen
Like what you're reading? Support high-quality student journalism by donating here.