Student Senate passes resolution affirming support of survivors of sexual misconduct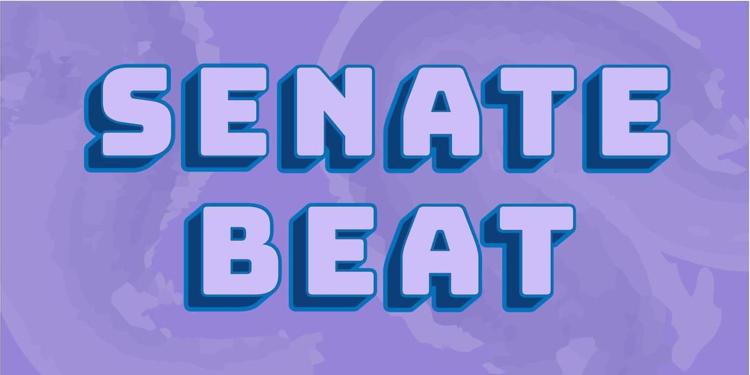 The ASUW president is scheduled to release a statement Friday affirming the ASUW's support of survivors of sexual misconduct following the Student Senate's passing of a corresponding resolution (R-25-6) Tuesday, Oct. 9.
ASUW president Ritika Jain was required to receive the approval of the senate to release the statement on the behalf of the entire association of UW students. In order to pass the bill on the same day it was introduced, it was added to the agenda as a special order of the day, bypassing first readings and committee review.
Drawing inspiration from recent statements published by usually non-partisan organizations (like the ACLU and The National Council of Churches) the bill argues that Justice Brett Kavanaugh's confirmation to the Supreme Court "signals the cultural status quo protecting perpetrators of sexual misconduct and lack of accountability as demonstrated by their subsequent instatement into positions of power."
To illustrate the prevalence of sexual violence on campus, the bill cites a campus climate survey conducted by UW Health and Wellness in spring 2016, which analyzed the responses of 4,384 students (who made up 17.8 percent of the undergraduate student body that year).
According to the report, 23 percent of survey respondents have experienced "sexual victimization," all of whom claimed their perpetrator's primary tactic was taking advantage of their victim's intoxication. This percentage is consistent with rates of sexual victimization at other U.S. college campuses.
Of those incidents, 66.3 percent of perpetrators were associated with UW – though a majority (93.3 percent) were UW undergraduate students –– and 28.6 percent of them took place on the UW campus.
Less than 20 percent of survivors reported the incident. Among those who did report, only 3 percent filed an official report with a UW employee or office (such as the Health and Wellness Advocate, UWPD Victim Advocate, or the Office of Community Standards and Student Conduct).
The most common reasons survivors cited for not reporting their attacks included desires to forget about the incident altogether, uncertainty over whether the incident counted as an assault, and avoidance of getting their attacker in trouble. All of those reasons (among others) correlate to similar responses victims of sexual assault gave in a 2015 study of sexual misconduct conducted by the Association of American Universities.
The bill asserts that the prevalence of sexual misconduct on the UW campus counters the UW's mission of "preservation, advancement, and dissemination of knowledge [by] encouraging sustained participation in [the UW] community by its students, its faculty, and its staff."
Following debate, R-25-6 passed 36-3.
Other than the statement affirming support, Jain's statement will also include a list of on-campus resources students can turn to for help regarding sexual misconduct.
The ASUW Student Senate meets every Tuesday from 5 to 7 p.m. in Bagley 154.
Reach senate reporter Niva Ashkenazi at news@dailyuw.com. Twitter: @NivaAshkenazi