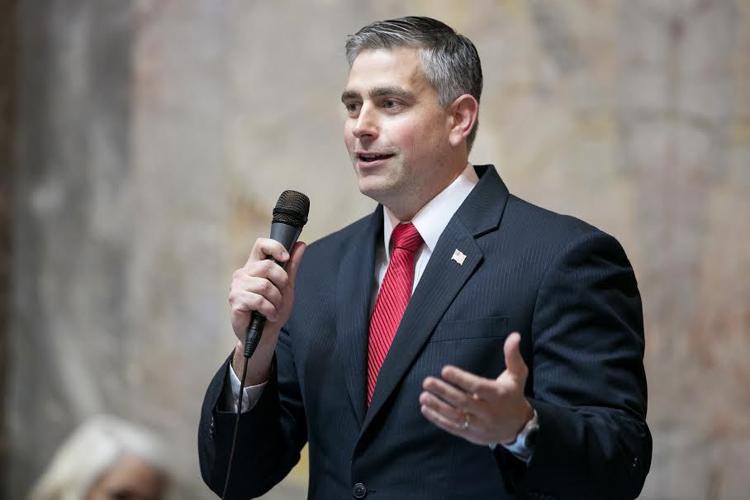 On Dec. 29, Sen. Michael Baumgartner, R-Spokane, announced that he will be proposing a bill to block universities from engaging in protests targeted at the state of Israel. 
The bill is directed at the Boycott, Divestment, and Sanctions movements (BDS) present on college campuses, which seek to increase economic and political pressure on the state of Israel and its presence in Palestinian territories. 
Inspired by similar efforts used to combat the South African apartheid, the BDS movement promotes action to liberate Palestine. The UW has an active BDS movement, spearheaded by the group Students United for Palestinian Equal Rights (SUPER UW), which works to spread awareness and encourage divestment from companies that support Israel's occupation of Palestine. 
Baumgartner's main justification for the bill possibly infringing on freedom of speech is the conflation of anti-semitism and anti-zionism. In his statement regarding the bill, the UW is cited as the seventh-worst campus for Jewish students according to The Algemeiner. However, members of SUPER UW view the BDS movement as fighting against anti-semitism in its efforts. 
"As a Jewish activist, this is part of a very destructive trend of conflating anti-zionism with anti-semitism, which not only results in McCarthyism like this bill and many blacklists, but it also erases the presence of many Jewish activists that fight hard for Palestinian liberation," said one SUPER UW officer who wished to remain anonymous. 
The group members feel as though the bill to ban boycotts and protests against Israel prohibits their power to stand up for their country, and inhibits their constitutional right to speech and assembly.
"What is really discouraging about this kind of legislation, is that for us, as Palestinians living in the U.S., we have a certain amount of power to do something about the fact that our land, our families' home, has been taken from them," said another anonymous SUPER UW officer. "Part of that power comes from being able to participate in boycott and get our university to divest from companies that are committing human rights violations against our families. It is a freedom of speech issue, but it also does the work of silencing us and making it more difficult to work toward the liberation of our own people." 
On the other hand, Baumgartner's bill proposal argues that efforts such as that of SUPER UW are misguided. 
"Our universities need to be solely focused on educating our students, not being distracted by political correctness run amuck with absurd and amateurish causes," Baumgartner said in a statement published on his website. 
UW political science lecturer Yoav Duman suggests that the senator's action might be a populist move to get ready for the next election. Further, he notes that this bill is not particularly unexpected for a more conservative Washington senator. 
"The BDS movement is connected to the more progressive, liberal side of the political spectrum," Duman said. "So he's conservative, he's anti-LGBT equality, he's anti-abortion, so it's not surprising that he would also oppose these kinds of campaigns against Israel." 
The bill proposed in Washington is not unique to the state. Similar bills have been passed across the country in states such as South Dakota and California. However, little attention has been paid to the alleged unconstitutionality of these laws. Duman notes that this type of legislation is more symbolic than anything else. 
"I think this opens up a slippery slope for legislation," Duman said. "For legislators to decide what can be done at universities — historically, universities have enjoyed academic freedom and freedom of speech. It's necessary for universities to have that if we want to be a progressive society." 
Reach reporter Mira Petrillo at news@dailyuw.com. Twitter: @mira_petrillo