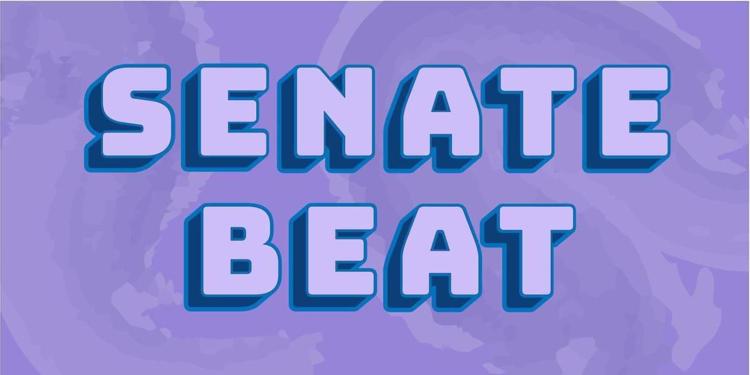 The ASUW student senate wrapped up the year with cake and awards, passed two health care bills: one on health insurance and one on Hall Health resources, and tabled an ASUW ballot misconduct bill during its last meeting of the quarter Tuesday, June 4.
The student senate passed R-25-29, a bill which would provide all students, regardless of medical or immigrant status, with health insurance.
The UW currently has no health insurance for domestic students. This has caused many students to turn to private insurance which is expensive to most students and unavailable to others with certain medical histories or immigrant status.
The senate also passed R-25-37 on how Hall Health, which gets half of its funding from the Services and Activities Fee, was planning on cutting services to students July 1 in order to reduce costs.
These services include free unlimited nurse visits at Hall Health for everything from vaccines to getting your temperature taken to physical examinations. With the planned cuts, students would have to pay for these expensive services themselves.
Following second readings, the student senate passed R-25-37 (41-0), calling for the delay of Hall Health budget cuts so that relevant stakeholders have more time to create a new model for on-campus health services with a requested task force.
The biggest way Hall Health could reduce their expenditure would be by changing their health records system. Currently, Hall Health uses Epic, which UW Medicine provides to them, costing Hall Health over $2 million per year. Other programs Hall Health has looked into would only cost $200,000 to $300,000 annually, but making a switch is not a likely solution as it would result in lower revenue for UW Medicine.
–––––––
The complaints that have resulted from this year's ASUW elections have been a hot topic in the last few weeks. SB-25-1 concerns the issue of a misleading question that has been on the ballot every year during the ASUW elections. The question asks students if they want to be members of the ASUW. If a student answers "No," they decline to be members of the ASUW and their ballot is invalidated, even though they're able to fill out the rest of the ballot.
As a disclaimer, the ballot includes a statement next to this question indicating that answering "No" would not count one's vote, but it can be glanced over if you aren't reading carefully.
Cooper Robertson — the bill's sponsor and the newly-elected ASUW director of internal policy — introduced the bill to formally bring light to the issue, call for a recount, and discuss possible changes for future elections.
There were many different opinions from senators regarding this bill. Senator Dan Tran reiterated the ASUW judicial committee's choice to keep the question on the ballot.
Another senator brought up that it would be an oversimplification to say that all 454 votes that answered "No" did so accidentally, disregarding the possibility of a protest vote.
Senator and former ASUW presidential candidate Alexander Peterson believed that the bill should not pass because if the recount resulted in a different outcome than the elections, this could produce negative feelings among the winning and losing candidates. In addition, Peterson noted that many might try to argue that the recounted election results are better, though this wouldn't be true if many of the 454 voters wanted their votes to not be counted.
Peterson believes that much more dialogue needs to occur about how the ballot should be written in the future, but having a recount as part of the bill will be detrimental. Robertson proposed an amendment to remove a clause indicating that after a recount took place, the winners of the recounted election would be inaugurated.
The bill attracted many critiques from senators, prompting another amendment to be passed, replacing all the clauses with a call on the ASUW to review the question next year.
Debate ensued even after that amendment, leading senators to vote to table the bill indefinitely. It will be up to the ASUW senate next year to consider whether they want to bring it back or not.
Reach contributing writer Tiasha Datta at development@dailyuw.com.Twitter: @TiashaDatta2
Like what you're reading? Support high-quality student journalism by donating here.