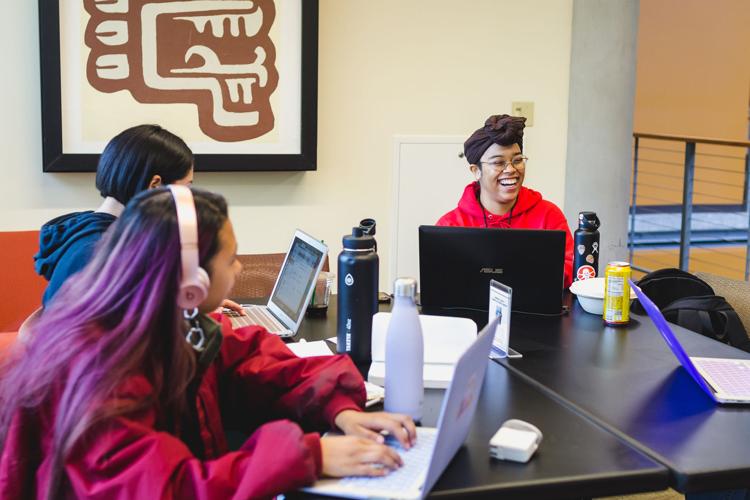 A product of the 1968 sit-in by the Black Student Union in the UW president's office, the Ethnic Cultural Center (ECC) was established in 1972 with the goal of supporting the recruitment, retention, and support of minority students. Magdalena Fonseca, director of the ECC, said that the ECC's work continues to occur in collaboration with students and is informed by their needs. 
"The ECC is one of the few places on [campus] where [students] don't have to check their multiple identities or personalities at the door," Fonseca said. "They can step in here and know that we will celebrate them for who they are."
This mission is exemplified in the work of the ECC today, which focuses on supporting the holistic experience of underrepresented students, who may include students of color and first-generation college students.
"First-generation, underrepresented, or minority students have done their part to get access to a prestigious institution like the UW," Fonseca said. "[This work] takes people from all over the university who have a commitment and passion for making sure students will be successful."
Fonseca invites students of all backgrounds to come in and study at the ECC's tables, participate in a student organization, or attend bonding night.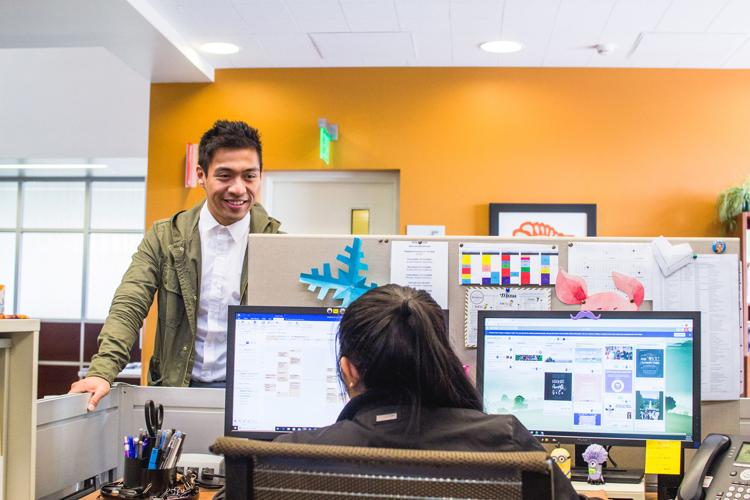 "We do our best to make sure they have a space on campus where they can meet people that look like them," Fonseca said.
Fonseca said the ECC's work is a team effort that requires collaboration across campus with organizations like the Office of Minority Affairs & Diversity (OMA&D), First Year Programs, and professors in departments like the department of American ethnic studies.
Additionally, underrepresented students may not have had role models, community members, or friends who have gone through college. This can make the transition to college very daunting, especially at a school as large as the UW. For this reason, it's important for minority students to find a place where they feel like they belong. The ECC can help them start building this community. To ensure that students are supported in college, OMA&D hosts welcome days where students can meet professional staff from OMA&D Educational Opportunity Program advising and the ECC.
Fonseca said that the ECC encourages students to engage with student organizations and leadership, volunteering, and job opportunities. The ECC offers leadership development opportunities ranging from family dinners to the annual diversity leadership conference.
"Once students start to engage in broader opportunities, they can see themselves taking on larger leadership roles such as ASUW president or in the commission offices, or any other major leadership opportunities within the University of Washington," Fonseca said. "They start here, but we [encourage] them to look at other opportunities and see themselves with confidence."
There are currently 125 RSOs that are affiliated with the ECC, which gives them access to leadership development programs, weekly meeting spaces, and program funding. If a student doesn't find an RSO that aligns with their identity, they can make a new one. This was the case for Asian and Pacific Islanders (API) Cares about Mental Health, an RSO that was created in 2016 to break the stigma about mental health for the API community.
"We are learning how to address systemic issues in our history," Peter Chen, a board member for API Cares about Mental Health, said. "It's important that we have mental health service for people of color because those are less accessible and common."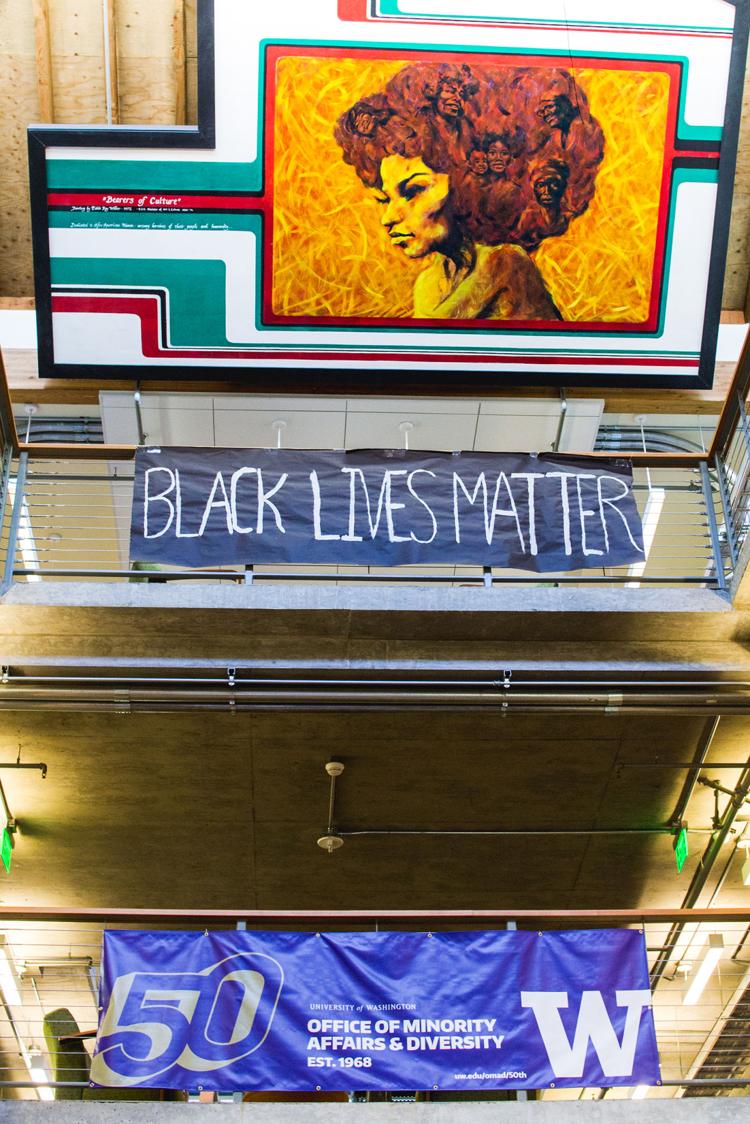 Fa'aumu Kaimana, principal facilitator for API Cares about Mental Health, said that it can be challenging for people of color to find culturally relevant mental health resources, particularly if other aspects of their identity limit their access. 
"From my personal experience, it's hard to access the help I need," Kaimana said. "As a low-income, first-generation, independent student of color, there's a lot on me that makes my access to mental health different than folks who don't have those same barriers. I want to make mental health more accessible to folks of color. It's a learning curve, but it's a learning curve that needs to happen."
Chen said that they often meet in the ECC so they can be present to the students of color they serve. 
"We've focused more on our campus mission and population nearest to us, so it's been about creating a close-knit community on campus with people who are able to share with each other," Chen said. "We strive to create a safe space and a family away from family."
Daniela Acuna, vice president of the RSO Minority Association of Pre-Health Students (MAPS), sees clear themes of social justice in the ECC-affiliated RSOs. She believes that MAPS does this by recognizing health disparities and inequity in access to health care.
"I celebrate that I am a part of a bigger movement that's happening in all of the RSOs that are part of the ECC," Acuna said. "Representing underrepresented voices and attitudes on this campus by simply existing is an empowering feeling."
Acuna says that she values having the ECC and MAPS as spaces to meet other student leaders who share similar long-term goals, but also empathize with her experience as a student of color, first-generation college student, and child of immigrants.
"[Being able] to talk to them about personal things and things that are related to the work that I want to do as a future health care provider means a lot," Acuna said. "We're all going through the same journey, so they're able to give me guidance. We're similar but diverse in our experiences, which helps me to grow."
For a lot of student leaders who use the ECC, their legacy extends beyond their own work.
"It makes me proud to be a part of a community on campus that is here to serve students and realize their leadership potential," Fonseca said. "The students themselves understand that as students of color, part of their role is to blaze a trail for other students of color that may come after they have left the university."
Ultimately, Acuna recommends that students of all backgrounds should stop by the ECC and participate in RSOs like MAPS.
"The ECC and MAPS [have] been there as a support system and a space to build connections that are honest and vulnerable," Acuna said.
Reach diversity beat reporter Aleenah Ansari at news@dailyuw.com. Twitter: @aleenah_ansari
Like what you're reading? Support high-quality student journalism by donating here.