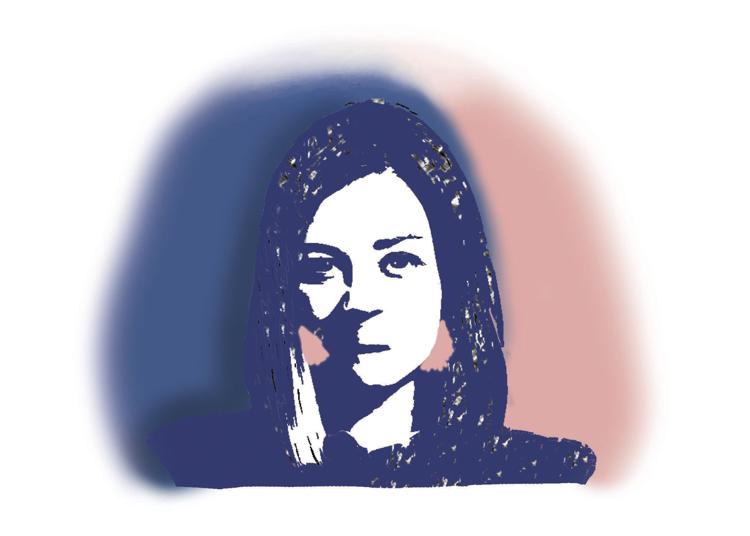 Sen. Jamie Pedersen, Speaker Frank Chopp, and Rep. Nicole Macri of the 43rd legislative district delegation called the rape allegations against state Sen. Joe Fain "credible, detailed, and consistent" in a statement released Wednesday, Oct. 31. The delegation called for the Legislature to "properly conduct an independent, professional investigation," one that they have already asked leaders in the state Senate to begin.
The 43rd district includes the UW, Green Lake, Wallingford, Capitol Hill, and much of downtown.
The call for an investigation comes five weeks after UW Information School lecturer and former U.S. diplomat and Seattle city official Candace Faber tweeted her allegations of rape following the conclusion of Dr. Christine Blasey Ford's testimony before the U.S. Senate Judiciary Committee. On the evening of Sept. 27, Faber tweeted:
"Is anyone else just fed up and ready to name names? Because I am!"
"If it's bad that Blasey Ford waited to raise this until Kavanaugh got to the highest levels of government, then maybe the rest of us shouldn't sit on our secrets just crossing our fingers that they won't come into more power."
"So okay, let's do it.

"@senatorfain, you raped me the night I graduated from Georgetown in 2007. Then you had the audacity to ask me to support your campaign. I've been terrified of running into you since moving home and seeing your name everywhere.

I'm done being silent."
Faber's 11-year journey between silence and public accusation was punctuated with a comma as she awaited Washington state Sen. Joe Fain's response. Fain is seeking his third term as senator of the 47th legislative district.
That response never came.
Then, on Oct. 15, Faber posted an article detailing the alleged rape. On the night of her graduation from the Georgetown School of Foreign Service in 2007, Faber says Fain met her parents at the reception, who encouraged her to network with him.
Fain was visiting Washington D.C. to discuss issues of transportation and to attend an event held by Congressman Adam Smith's office. Fain was working for Peter Von Reichbauer of the King County Council at the time.
Faber was walking on air in her graduation robes. "It felt like the biggest accomplishment of my life," Faber told King 5. Fain himself also graduated that spring from the Seattle University School of Law.
In the following days, Faber says Fain texted her, asking to see her again and she invited him to join her and her friends in celebrating graduation in the now-closed bar Andalu near Dupont Circle in Washington, D.C. on the evening of May 18, 2007.
She recalls him becoming increasingly intoxicated. He allegedly told her that she was responsible for getting him back to his hotel, and Faber says when she tried to walk him back, he then violently raped her in his hotel room, tearing off her dress and telling her to keep trying to fight and kick him off because he found it arousing.
Since that night, Faber left the United States to work as a diplomat for the U.S. Department of State in Afghanistan, Belarus, and Poland. In Afghanistan, she worked for the U.S. Embassy in Kabul.
Faber, over the course of multiple interviews, told me what she was running away from and how it didn't work.
Sitting cross-legged in front of me at the KEXP Studio downtown, she told me the trauma "doesn't go away. I was watching the Kavanaugh hearings. It's been 11 years. Eleven and a half years," Faber said. "It doesn't go away."
Faber resigned from the State Department in 2013. She shared an essay she wrote about her alleged rape in 2008 with a friend from the foreign service, but in 2013 first openly published her allegations.
After years of trying to escape, failing, and then writing privately and publicly about her alleged rape, Faber decided she knew what she wanted.
"Why am I not allowed to be angry? Why am I not allowed to want [Fain] to resign? Why am I not allowed to want him out of office?" she implored and the fury in her eyes shot right through me. "I do want those things. I just didn't think I was allowed to want those things."
"But I have the right to not be governed by my rapist," Faber said. "I have the right to want that."
Faber does not live in Fain's district, rather the nearby 43rd legislative district, in which most of the UW campus falls. She wrote to her representative, Nicole Macri, about the issue.
Macri, who co-wrote the statement calling for an investigation after speaking with Faber, expressed fears that the politics surrounding Faber, Fain, and the upcoming election may cause bias in addressing this issue. "I have concerns about the heightened politicizing of sexual assault, especially since the Kavanaugh confirmation," Macri wrote in a text message. "I'm interested in helping a constituent seek and find justice, and in improving the responses in the state Legislature."
However, some see these allegations as a reason to rally behind Fain. Fain's campaign is currently the second most expensive legislative campaign in the state, totaling more than $589,000, dwarfing opponent Mona Das's current $339,000. In one Seattle Times column, one woman said she donated $50 to Fain's campaign because of the allegations.
"This was just thrown out there at a good person," the woman told the Times. "Anybody who goes to a hotel room with a man gets exactly what you might expect."
This was similar to the comments King County Councilmember Kathy Lambert made that helped Fain get a standing ovation in a crowd of around 200 people. "I tell my daughters you don't go to a hotel room with a man who is drinking. You just don't do that," Lambert said at a campaign event for Fain about the allegations.
Lambert went on to say that when she was younger, slapping a woman on the butt, a form of sexual harassment, was a "compliment."
Lambert's colleagues disagreed and put out a statement in support of victims of sexual violence just minutes after she spoke. Lambert later backtracked on her comments, but Faber said the damage had been done.
"Kathy Lambert's comments really struck a nerve because I was raised to believe I shouldn't drink and my mom was like, 'I want your first kiss to be on your wedding day,'" Faber said, explaining the guilt that she associated with speaking out about her allegations.
"I know that a lot of people think that he's not capable of rape," Faber said. "I know that the same people are shaming me for walking him to his hotel as if I should've known he was going to rape me. There's a cognitive dissonance there that doesn't make sense that exposes the weakness of that faith in him."
In 2017, her second year as a guest lecturer at the UW Information School, Faber said she suffered a mental breakdown after learning from one of her TA's that Fain would be sponsoring some of the informatics senior capstone projects. The TA, not knowing of Faber's experience with Fain, spoke highly of him.
At this time, Faber told her fellow lecturers at the Information School, Frank Martinez and Nam-ho Park, what Fain had allegedly done to her and why she needed to take a medical leave of absence.
"I told them," Faber said. "I was like, 'This person that we've been talking about all year is the person who raped me, so I need your help.'"
Martinez has since widely expressed his support for Faber and an investigation. He had some questions for Fain when he spoke with me on the phone.
"What brings you to do that? What sort of human being do you have to be [to commit a rape]?" Martinez said. "Because I'm one of you. You're a man. I'm a man … I can't connect with that, I don't even know how to rationalize that."
Martinez is a beacon of the support Faber felt she got from the Information School.
"It's not only speaking out on behalf of survivors, but it's speaking out on behalf of men, who just have to come together and say enough is enough," Martinez said. "And that's what I'm trying to do with my male friends, fathers of daughters, men who are in positions of power, positions of authority, it's like, we have to all wake up."
Fain also worked at the UW CoMotion Lab. UW spokesperson Victor Balta spoke with me about Fain's involvement with the UW.
"Joe resigned from his position at CoMotion in May 2018 and is no longer a university employee. To date, the University has not received a complaint against Joe Fain. If we did, it would be reviewed and resolved as appropriate.
"However, since the alleged event in 2007 occurred prior to Joe's employment with the University, a complaint solely based on the event would fall outside our purview to investigate. In this case, we would refer the complainant to other resources, such as law enforcement," Balta said.
State Rep. Gerry Pollet of the neighboring 46th legislative district, who is a clinical instructor at the UW School of Public Health, also called for an investigation.
"The Legislature does have authority and a responsibility to have an independent investigation regardless of when the event occurred because it bears on fitness to serve," Pollet said in an email. "I have also strongly suggested to advocacy groups that they should consider if Ms. Faber would want to file a complaint with the Washington State Bar Association."
The Washington State Bar Association has not responded to a request for comment on whether it could investigate this matter.
Pollet also said in a phone call that he has spoken in support of Faber in the past, particularly following Lambert's comments.
Fain's office and Fain himself did not respond to several requests for comment on this story. Fain denies the allegations and told KUOW that he encourages an investigation to take place, but has not publicly elaborated on the matter.
I asked Faber why she hasn't reported the incident to the D.C. Metropolitan Police Department, from which a sexual assault detective confirmed in a phone call that the place and time of the incident Faber describes fall under its jurisdiction and statute of limitations of rape.
Faber had a question for others wondering the same thing:
"Have they ever filed a report?"
"I do not believe it is the responsibility of the D.C. Metropolitan Police to investigate my claims," Faber said. "That responsibility belongs to his employer, the state of Washington."
The office of the Secretary of the Senate has not responded to a request for comment on whether it could investigate this matter once the Legislature reconvenes in January. An investigation through the Washington State Senate could not take place until the Legislature reconvenes in January.
While the Legislature is not currently in session, Rep. Macri is also part of a conversation in the state Capitol regarding possible codes of conduct for legislators and how they should address complaints like this in the future. She is part of the House's Sexual Harassment Workgroup, which works "with the goal of making recommendations for changes which focus on changing the culture of sexual harassment in the House." 
"For me, Candace's story has expanded my thinking about the scope of the work we should be considering, and reinforced that we may face circumstances in the future we cannot envision today," Macri said. "So, our process should be flexible and include a way for survivors to weigh in on the process and outcomes they would like to see, on a case-by-case basis."
Reach Wellness Editor Manisha Jha at wellness@dailyuw.com. Twitter: @manishajha_