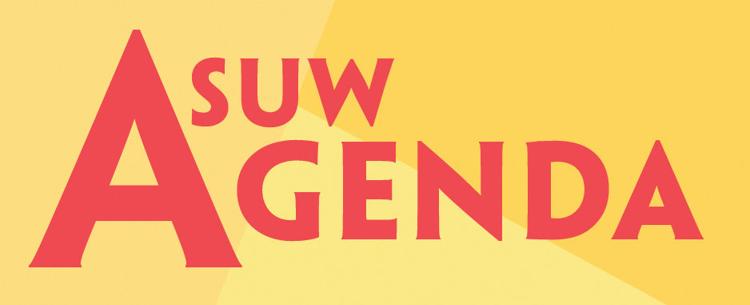 The ASUW Board of Directors (BOD) met last Thursday evening, Sept. 26, for their first session of the 2019-2020 school year. The conversation centered around concerns regarding how ASUW acquires their budget. 
They were joined by Guillermo Rogel Jr., Washington Student Association (WSA) executive director, who discussed how the UW raises their dues for the WSA.
The WSA is a nonprofit that represents 130,000 students across 15 college campuses, aiming to help students with a variety of issues such as class availability, affordable housing, and assistance for undocumented students. They also work to represent different campuses in legislature with a single voice. 
Funding for WSA comes from the STAR System, which offers UW students the chance to contribute to the WSA and other organizations upon registering for classes. The system is dated back to 1984 and is a large part of how organization budgets are established.
Rogel Jr. explained that a couple years back, the UW failed to pay their dues to the WSA, causing brief tension between the UW and Washington State University who is also affiliated with the WSA. Since then, fees for both universities were lowered to $15,000 each. 
"The thing about the STAR funding model is that we are the only campus in the entirety of the 15 associations [that are under WSA] to use it," Spencer Lively, ASUW director of legislative affairs, said. "We have this consistently high, frankly, $15,000 every year that has to go toward [WSA] and we can not control the amount of money that we get from students per quarter."
Rogel Jr. also stated that if ASUW were to budget the cost themselves, rather than rely on the STAR system, the WSA budget would be more stable.
Assistant Director of Student Activities Rene Singleton explained that incoming freshman contribute the most to the STAR system. As a result, the amount of money organizations on the system receive is higher in the summer and fall due. Returning students are much more likely to donate when they feel the organization has something to offer them and when they know what the organization actually does.
Discussions on changing or further contemplating the efficacy of the STAR System were tabled for a future meeting to allow all ASUW board members to inform themselves further on the matter. 
Another matter on the meeting's agenda was the voting on a package deal of Bills 3.01, 3.02, and 4.01, as well as Bill 4.02 on its own. All bills were passed without opposition.
Board Bill 3.01: An act to set the FY20 General Fund Spending Cap at $10,000. This is to limit the board's spending for the year for special projects and events.

Board Bill 3.02: An Act to Authorize Salary Recapture for the Student Senate. ASUW currently lacks a membership coordinator, and the role's responsibilities have been filled by other Student Senate members. This bill was passed to pay these members out of the membership coordinator position's unspent wages.

Board Bill 4.01: An Act to Set and Publish Board Agenda 24 Hours in Advance of Meetings. This bill allows community members to be notified of upcoming meetings and to increase transparency and accessibility to meetings within the student body. 

Board Bill 4.02: An Act to Appoint a Chair Pro-Tempore. The passing of this bill means an election will be held to fulfill this position, which is required to exist through Article VII, section 2B of the ASUW Constitution.
Reach writer Grace Harmon at news@dailyuw.com. Twitter: @grace_viv
Like what you're reading? Support high-quality journalism by donating here.