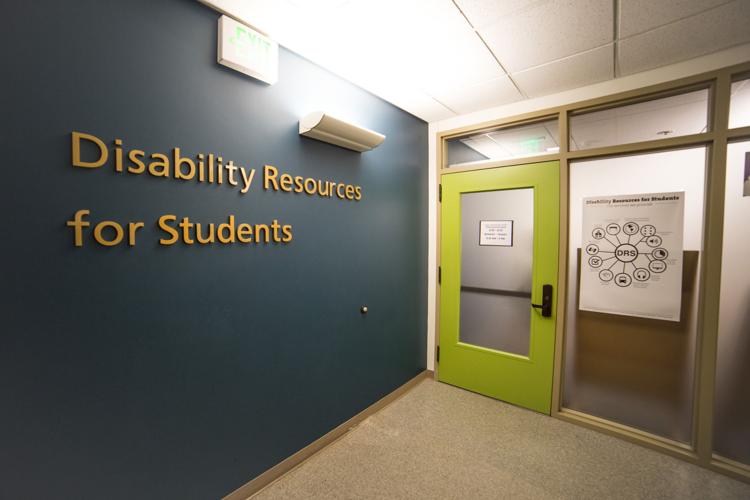 Last February, the student senate passed a bill proposing a new entity within the ASUW: an Office of Inclusive Design (OID). The bill created a task force that would do research to lay the groundwork for the OID. 
According to Camille Hattwig, the assistant director of the ASUW Student Disability Commission and author of the bill, the task force will come out with their findings this year, before the creation of the office, which could be as early as next year.
"The task force includes people from all the different communities impacted, a number of members of the board … and other people who were originally involved in the process," Hattwig said. 
The task force will ultimately recommend whether the OID should be created at all. If their findings support the creation of the OID, they will recommend how many employees to include, what the goals of the office should be, and how much money should be allocated to it, among other things.
Hattwig envisions the OID as a resource that the ASUW and registered student organizations (RSOs) can use to make their events more accessible, whether that be by providing ASL interpreters, Communication Access Realtime Translation (CART), money to rent accessible space, and much more. 
Currently, Disability Resources for Students (DRS), housed in the division of student life, manages student requests regarding accessibility. While DRS provides a wide range of accommodations, student requests often have to be submitted weeks in advance, a problem Hattwig hopes the OID can alleviate.
"Frequently, I go to events I find out about the same day," Hattwig said. "So for a lot of students, that means they're not able to go to events they want to go to, and for RSOs, they really don't have any guidance on this." 
Hattwig explained how hard it can be for campus groups to make events accessible. 
"A lot of these things can be really, really expensive," Hattwig said. "Making one event accessible can easily run into the thousands of dollars. Hopefully, we'll have the biggest impact we can."
The OID hopes to provide that guidance and funding to make ASUW and RSO events accessible in the first place, even without a request. Kevin Mendez, ASUW vice president and chair of the task force, explained that the OID would aim to proactively give students accessibility.
Just hiring an ASL interpreter or CART is close to $1,000 an hour, according to Mendez. 
Mendez stressed that ASUW has a responsibility to be a service to students and that making more events accessible would assist this. 
"I think the most important aspect of the office is ultimately making sure that ASUW is known as being welcoming and here to serve students," Mendez said. "I usually like to think of our programming as enriching student life." 
Hattwig echoed Mendez's sentiment, noting that the OID would help diversify the student body and advocate for marginalized groups.
"The most important aspect of the Office of Inclusive Design will be ensuring that access and accessibility becomes a priority on campus and specifically making it so that that burden is lifted as much as possible from people who have accessibility needs," Hattwig said. 
Mendez explained why the OID is a necessary addition to the ASUW and one that goes beyond a typical view of what a disability is. 
"No matter what your ability is, whether that's physical ability or [others], I think there's just so much on campus that needs to be addressed when it comes to making it accessible … it's more than just stairs," Mendez said.
Reach reporter McKenna Zacher at news@daily.com Twitter: @mckennazacher
Like what you're reading? Support high-quality student journalism by donating here.